Baby, I Love You, I Promise I Always Will
Baby, I Love You, I Promise I Always Will
You were heaven breathed into little lungs and a huge heart. And there are things that you teach me about Him that I could never have learned on my own. You have shown me a love I could not have contained in these bones alone.
And baby, I love you. I promise, I always will.
Sometimes I think about the time it took to craft each of your toes that wiggle just so and your smile that curves upright in just that sweet way. And I think over and over again, how perfectly you were made. That in all your perfection, you were given to us as a gift. Little one, do you know that you will forever be one of the greatest gifts of our entire lives?
And baby, I love you. I promise, I always will.
See sometimes I just know that God is giving you the biggest hug when you need it most. That there are lullabies that He sings over you that even I cannot hear. That there are nights sometimes where I wonder if He Himself got in your crib and rocked you to sleep, sometimes coming through my voice or maybe my arms or maybe my sway.
And baby, I love you. I promise, I always will.
When I look at you, I am reminded of hope. That God loved you so much, He gave you to us, and even more, He loved us so much that He gave you to us.
Because baby, you are a gift. You are a treasure. Your life is filled over capacity with potential, goodness and purpose.
About this Mama & Baby Session
This is Krista and Benjamin. She calls him her little bug. He's just the sweetest little thing!
Krista wanted to do this session to capture her son at this age and stage of development. He's now able to sit on his own and he loves to explore the world around him. The two of them love to snuggle and they were both all smiles for our session together.
Krista is such a caring, nurturing parent. She's always watching Benjamin carefully, trying to take in what he's feeling, thinking, and learning. She celebrates with him, giggles with him and feels a little sad when he's sad. This little guy is in such good hands. xo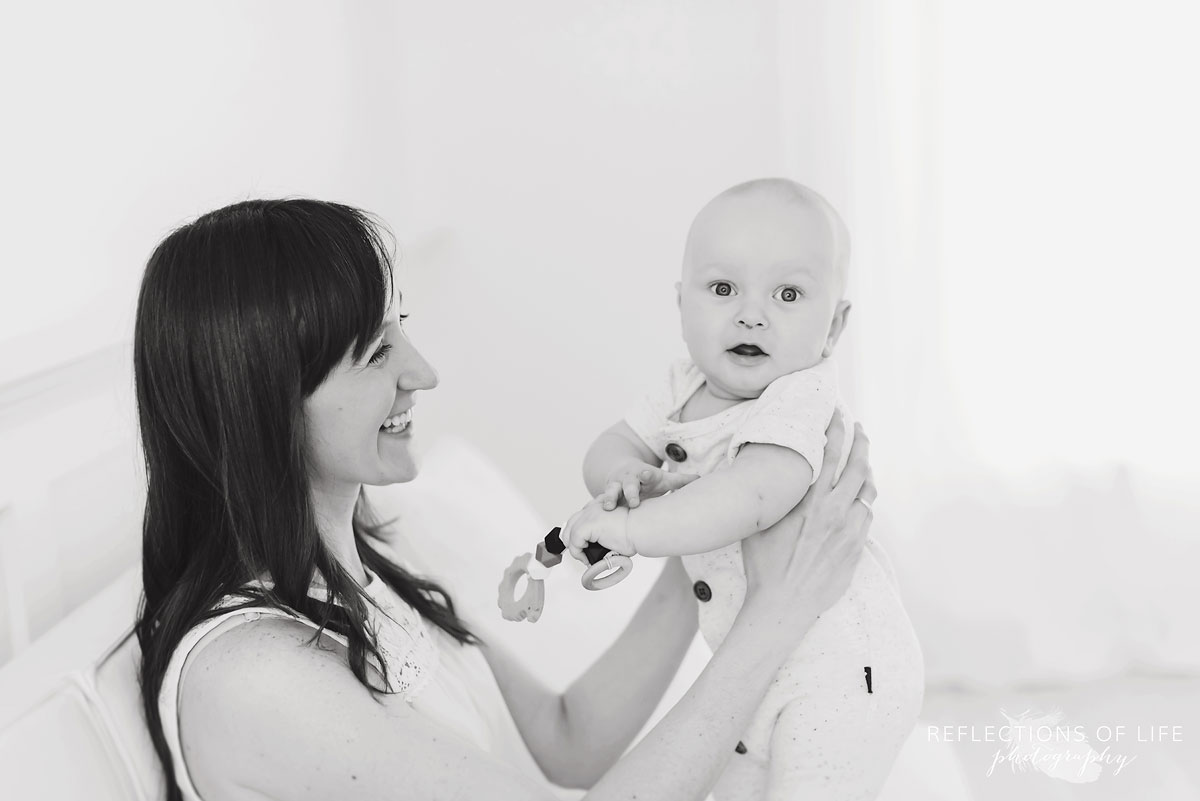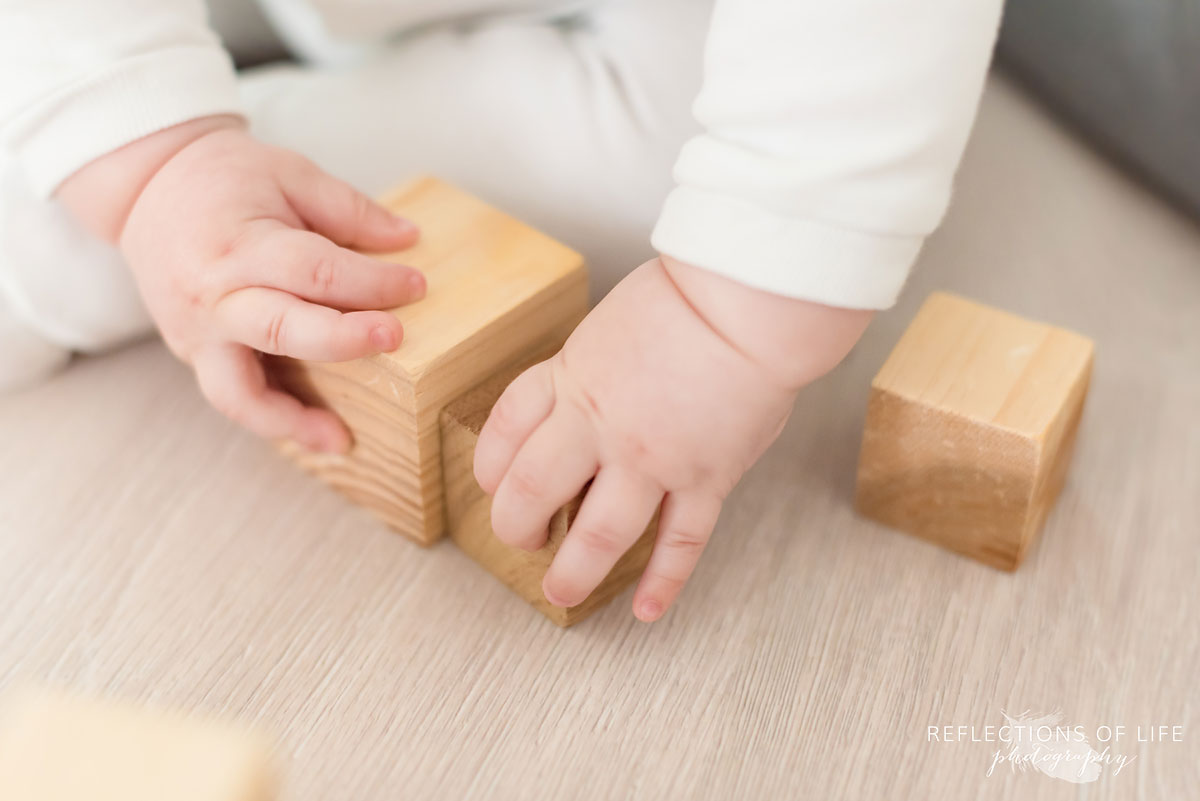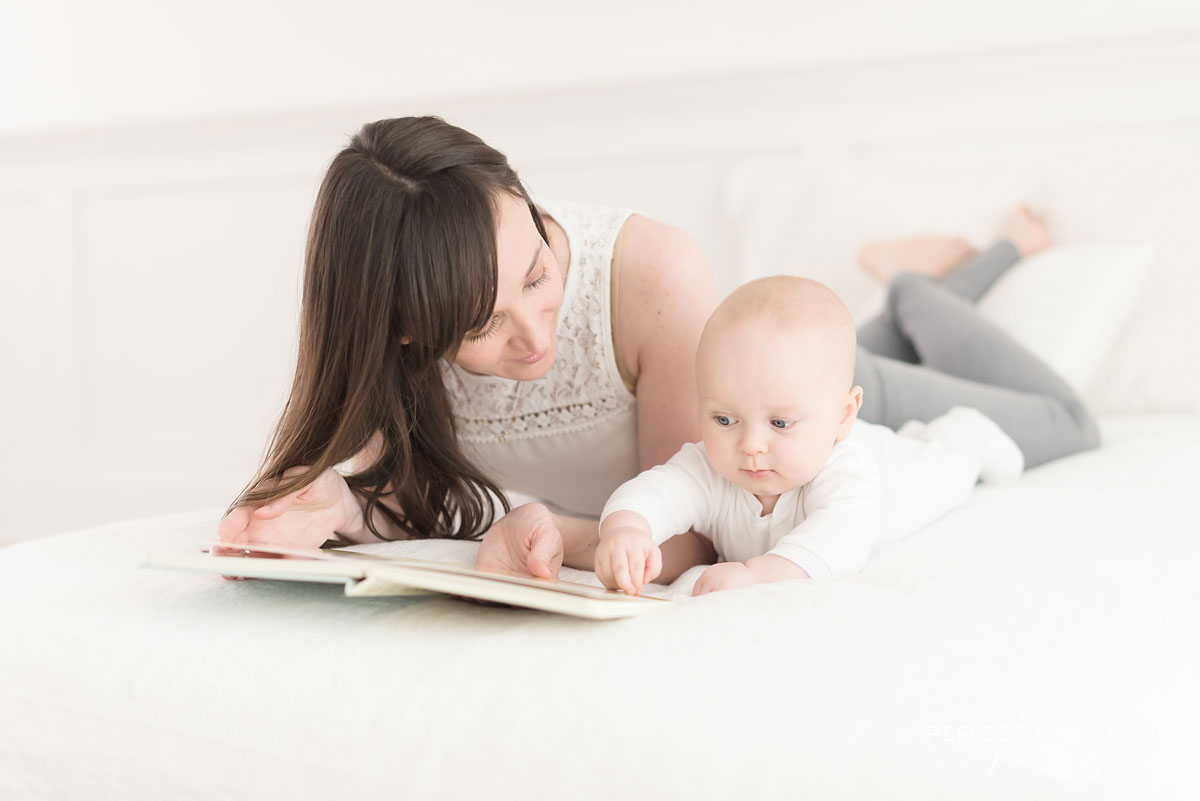 Client Testimonial
"The experience was wonderful from the first contact to the completed gallery. Karen took the time to ensure that my son was comfortable, and her warmth showed in the photographs. She captured his joy, and sense of wonder. We are so thankful to have a collection of photographs that are professional, and natural. The video Karen created allowed our son to feel comfortable with her voice, and the camera before he stepped foot in the studio. Our family and friends continue to compliment the incredible images. Thank you. Thank you. Thank you." - Krista Amy
Hi there, I'm Karen Byker from Grimsby, Ontario, Canada. I'm obsessed with newborn baby yawns, giggling kids and fancy flavoured tea.
I'm a mother of four that understands the overwhelm of the every day, but I've learned how to embrace and enjoy the beauty of it. I believe we should be able to enjoy this life we chose.
I've been a professional photographer since 2005. I've helped hundreds of mamas to slow down, pause and use photography as a reminder to take a breath.
I'd love to talk with you about documenting the beauty through your chaos. Let's chat!