Connection - Why It's So Important
Connection - Why It's So Important
I've decided it's really important for me to talk more about connection with you guys. Are you struggling everyday finding calm during life with kids? Are you trying to get them out the door on time in the morning without rushing? Encouraging them to relax in the evening for stories, hugs and prayers?

And through all this, how could we build time to connect with them? How can we set aside time to really just hang out with her kids but at the same time get everything done? And if we do, what would be so good about that? I've read that getting up early, getting yourself ready before your kids even wake up is a great start. Honestly, at this stage in my life I sometimes find it hard to get out of bed at all. I'm supposed to get out of bed at 7 am, but I usually lay there till around 7:10. Then I have to force myself to get up and get moving or else my kids will miss the bus. It's sad, I know.

A big change I noticed is when I take the time to pray while I'm laying there. When I ask God to show me what to focus on today, the whole day goes better.

I've also discovered that if I take a moment as my kids are leaving my house to look them in the eye, remind them that I love them and that Jesus does too, it makes a huge difference in our day. And what about connection with ourselves? Sometimes I feel like I'm in the midst of overwhelm. I feel like there's not enough hours in every day. At the same time I seem to have a chance to catch up on my television show on Netflix. (I agree, it doesn't make any sense.)

I suspect that some of you feel the same way, that it's only fair that we have time to do some things for ourselves. That makes sense. All I'm asking is that you and I take 10 minutes and breathe deeply and just sit.

Maybe you grab yourself a cup of tea, a favorite magazine maybe you open up your devotional, or your app on your phone to help you meditate. Maybe you're spending in time in prayer, or maybe you have a hobby you enjoy like needlepoint or writing.

Start with that 10 minutes of calm for you. You'll notice, as I have, it makes a huge difference.
About This Family Session
This is Jamie Hamilton, from Backporch Creative. She's a beautiful photographer with a happy hubby named Norm and two gorgeous, energetic twin boys. Rowan and Noah loved running and playing on the path and at the beach here in Grimsby, Ontario.

Jamie and Norm connect with their kids. They listen, they lead. They don't realize how wonderful they are.

I love the images of her and her family. They're so down to earth, kind, and caring people. And they love cuddling and tickles!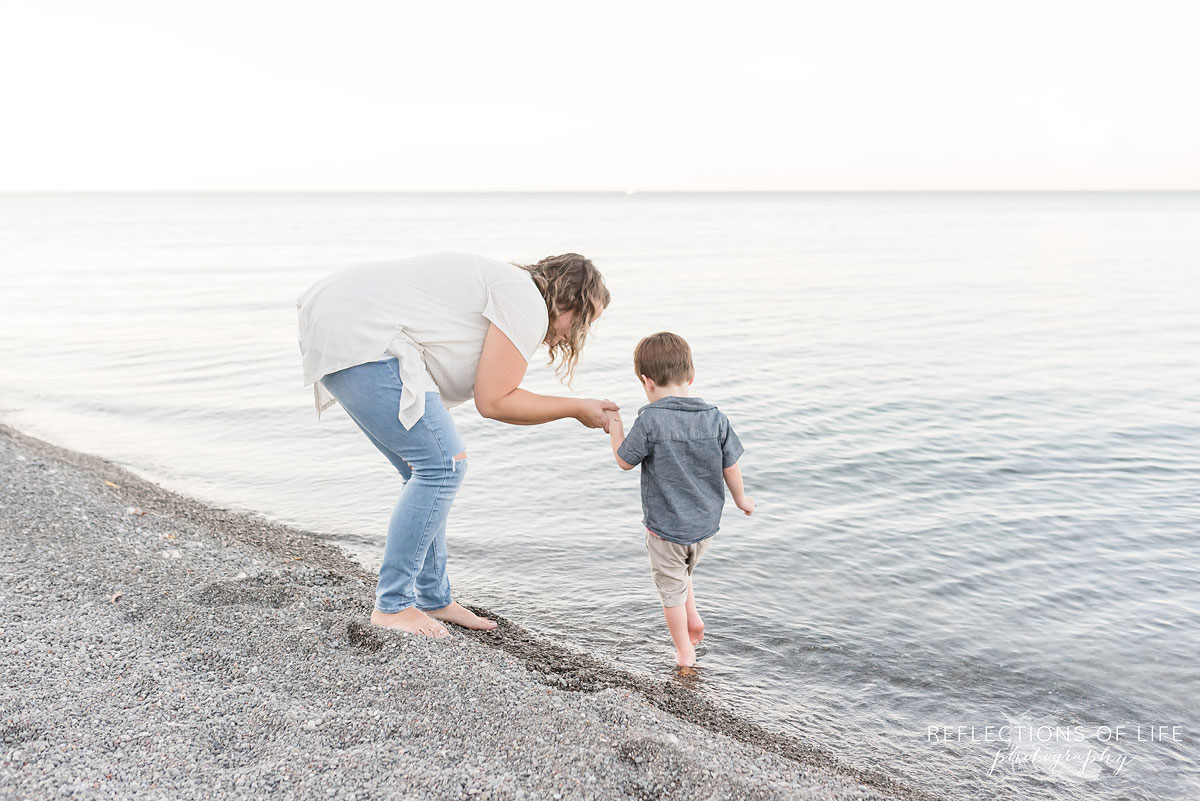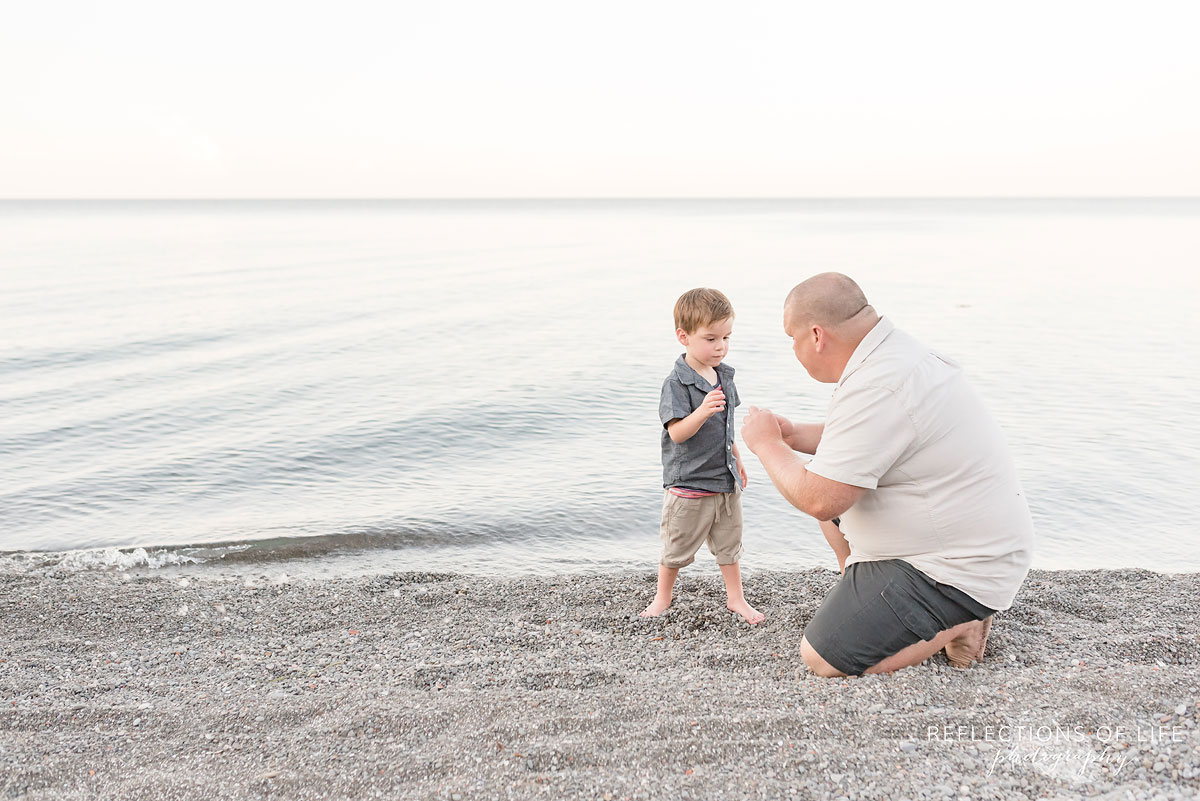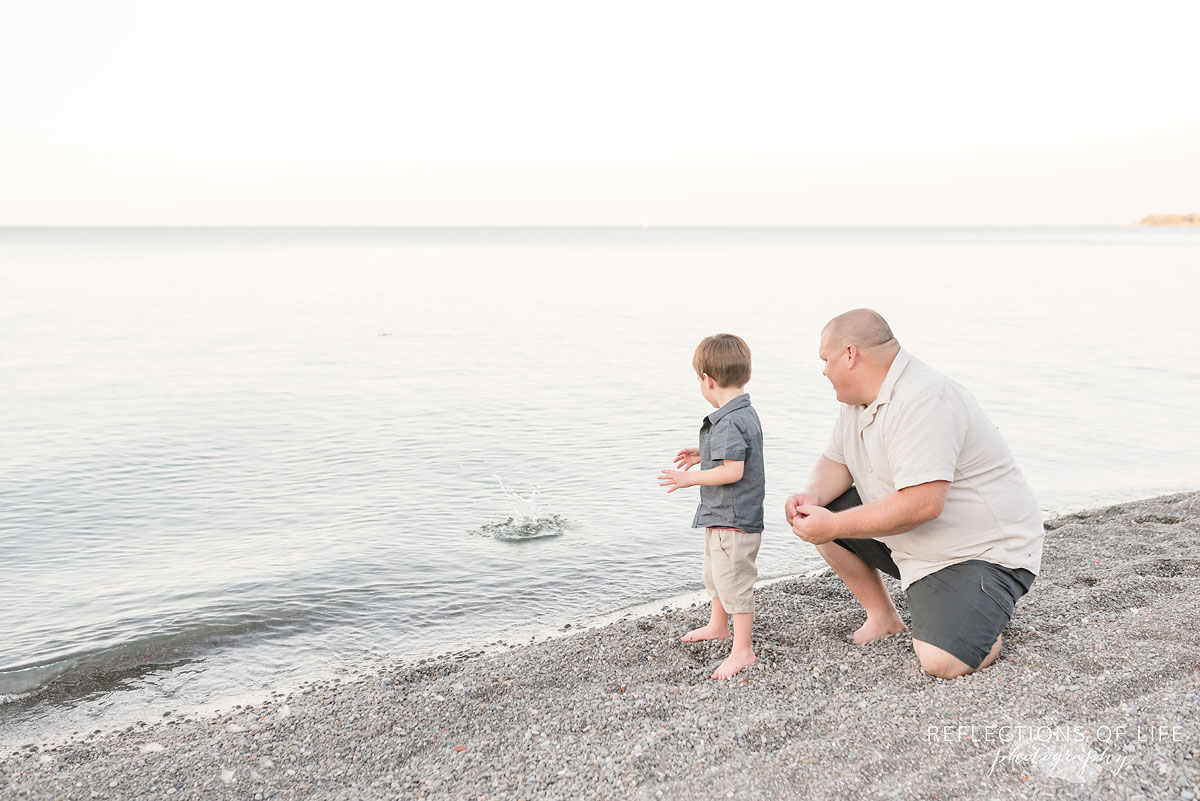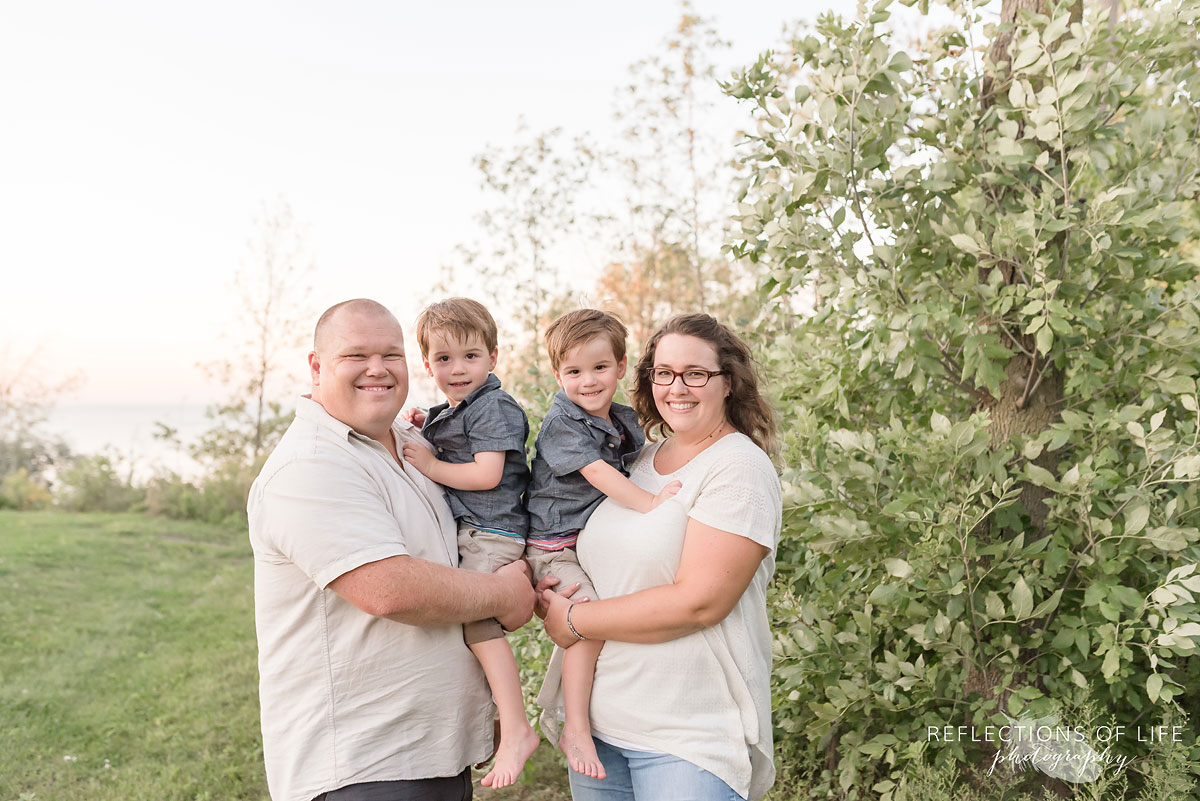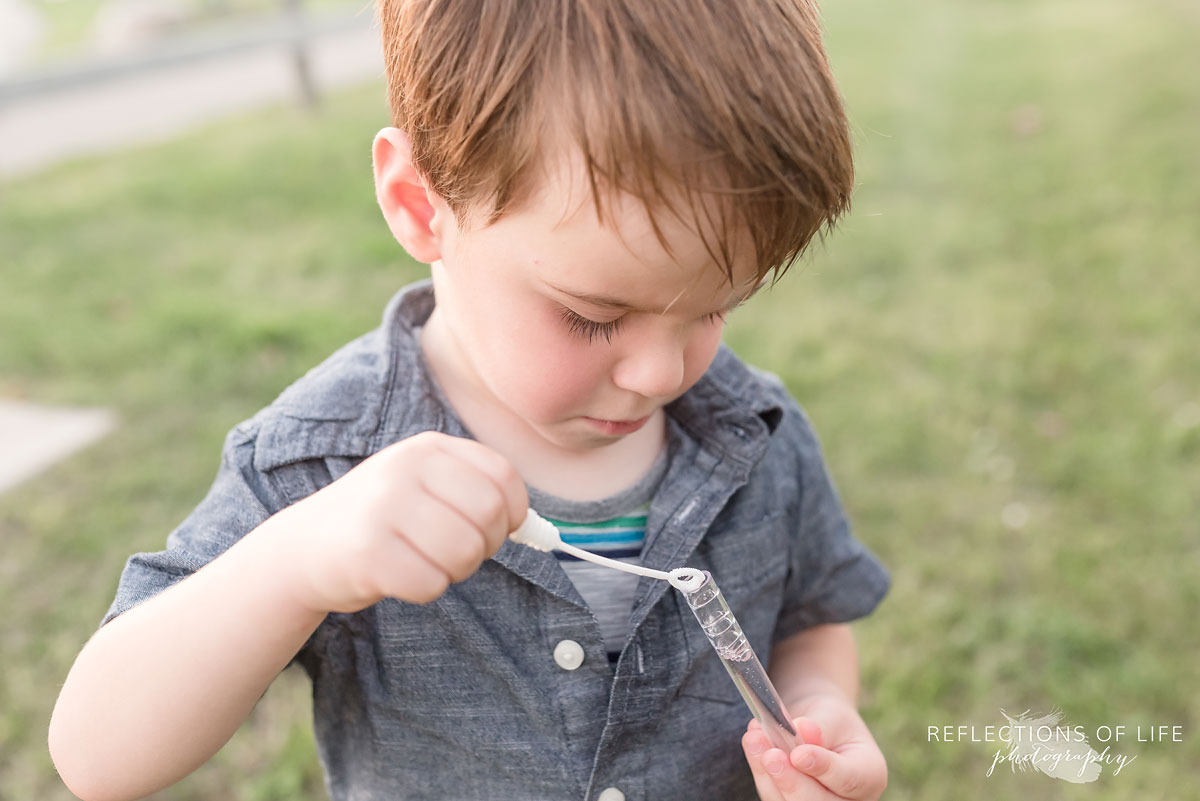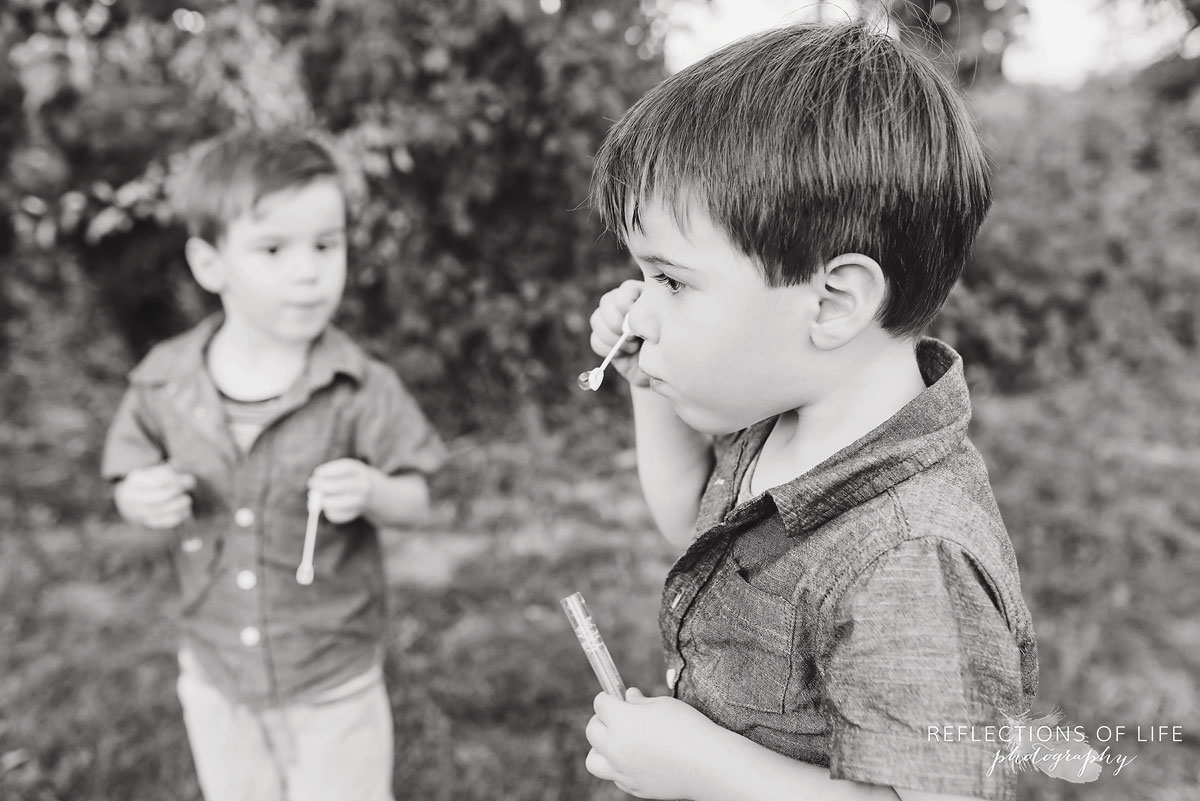 Client Testimonial
"We had a great family session with Karen. She pays attention to details and walks you through ever step of the process. We enjoyed just playing with our kiddos at the beach and got some really sweet photos in the meantime!" - Jamie Hamilton
Hi there, I'm Karen Byker from Grimsby, Ontario, Canada. I'm obsessed with newborn baby yawns, giggling kids and fancy flavoured tea.
I am a mother of four that sympathizes with the chaos of the every day, but I've learned how to embrace and enjoy the beauty of it. I believe we should be able to enjoy this life we chose.
I've been a professional photographer since 2005. I've helped hundreds of mamas to slow down, pause and use photography as a reminder to take a breath.
I'd love to talk with you about documenting the beauty through your chaos. Let's chat!