Do You Know How Valuable You Are?
Before you arrived, we prayed for you. Before we saw you for the first time, we felt we already knew you closely. With every movement of your heart and every breath in your lungs, your life has value.

And it's so funny because before you, we had everything we needed. Or we thought we did. But now with you, it all means nothing. You are the most important thing in the whole world to us. Every journey we ever took means nothing compared to you.
Just one smile from you can bring me to my knees.
You are treasure. You will do incredible things. You will see mouth-dropping beauty. You will make mountains move. You will wake up every day brave and courageous and audacious. You are art. You are a poem. You are a song. You are beauty.

Your value is in the reality that you're here. You were created. And every morning God breathes His breath in your lungs and gives you the gift of this life.

We can't wait to watch you grow into a strong, kind boy. You are valuable, and we are so thankful.
About This Newborn Session
This is Dallas with his proud new parents, Sabrina and Raymond. He was so alert and awake during his session in the studio, but I convinced his to doze off to dreamland by the end of his session. I love the personality we captured, and the love, of course!

I keep thinking about how amazing it will be for Dallas to see these images when he's five, ten, or twenty years old. For him to see how loved he is, how admired and cared for, is extraordinary.

So happy that his grandpa, and my photographer friend, Rob Nowell told them about me and that we could work together and document him during his first few days of life.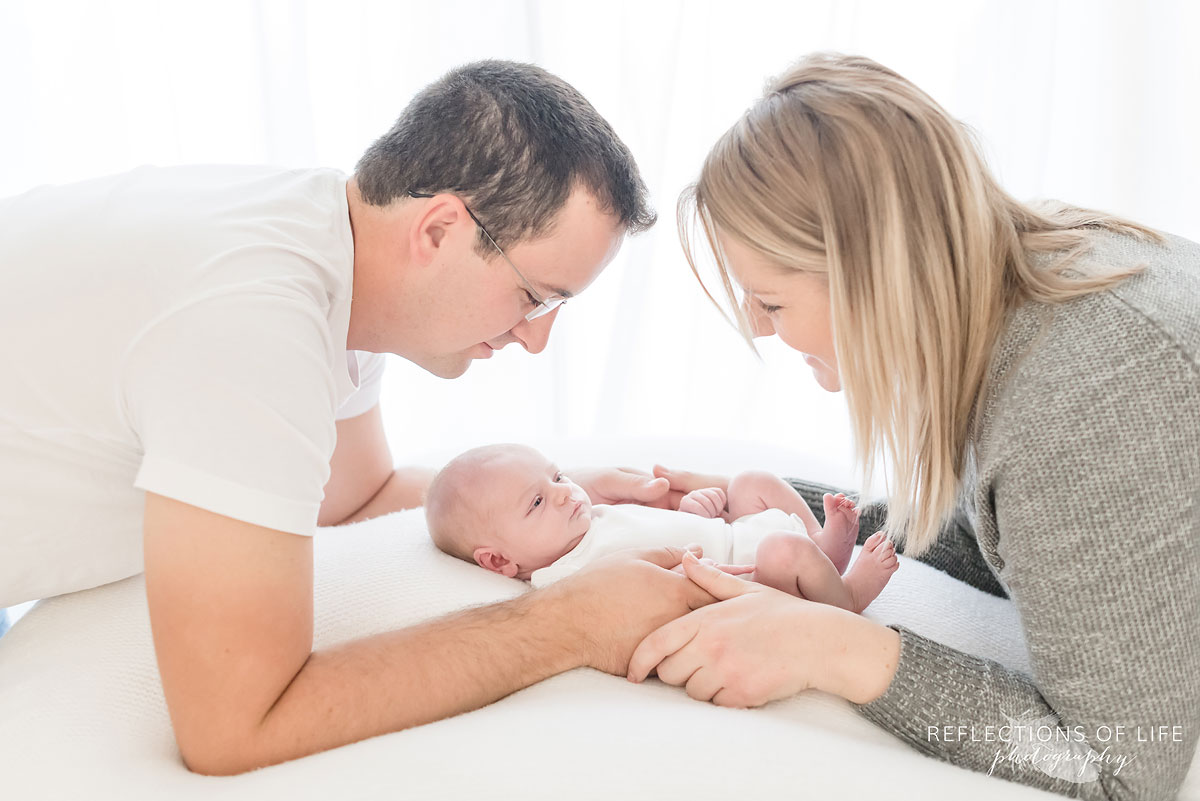 Hi there, I'm Karen Byker from Grimsby, Ontario, Canada. I'm obsessed with newborn baby yawns, giggling kids and fancy flavoured tea.
I'm a mother of four that understands the overwhelm of the every day, but through the years, I've learned how to embrace and enjoy the charm of it. I believe we should be able to enjoy this life we chose.
I have been a professional photographer since 2005. I've helped hundreds of mothers to slow, pause and use photography as an indication to take a breath.
I'd love to talk with you about documenting the beauty through your chaos. Let's chat!