Everything About You
Everything about you is wonderful. You are perfectly made, perfectly framed, perfectly put together.
The way your eyes gush with being captivated. The clasp of your little fingers around my own. The rising and falling of your chest as you breathe. The slight grin of your lips before the giggle we know that is coming. The way your toes wiggle when you're excited. The softness of your cheek. The perfect curve of your ears that will hear all the best songs. The weight of a life on purpose.
Babe, you are perfect. You are absolutely perfect.
There will be days where you look in the mirror and you won't feel perfect. But you are. And there will be moments when you'll wonder if you have what it takes. You do. And there will be hours when you'll wonder if it matters. And it does. Because you do.
Everything about you is wonderful. Everything about you is perfectly put together. Everything about you is on purpose.
About This Family Session
This is Crystal, Rich and their five littles, Eli, Winnie, Coco, Harrison and their new baby girl, Margot. They are a busy and lively bunch, but there's no shortage of laughter and cuddles here!
They brought both grandmas with them to their studio session and we captured so many amazing images, I had a hard time pairing them down for this post. :)
Try a super soft swaddle for your newborn!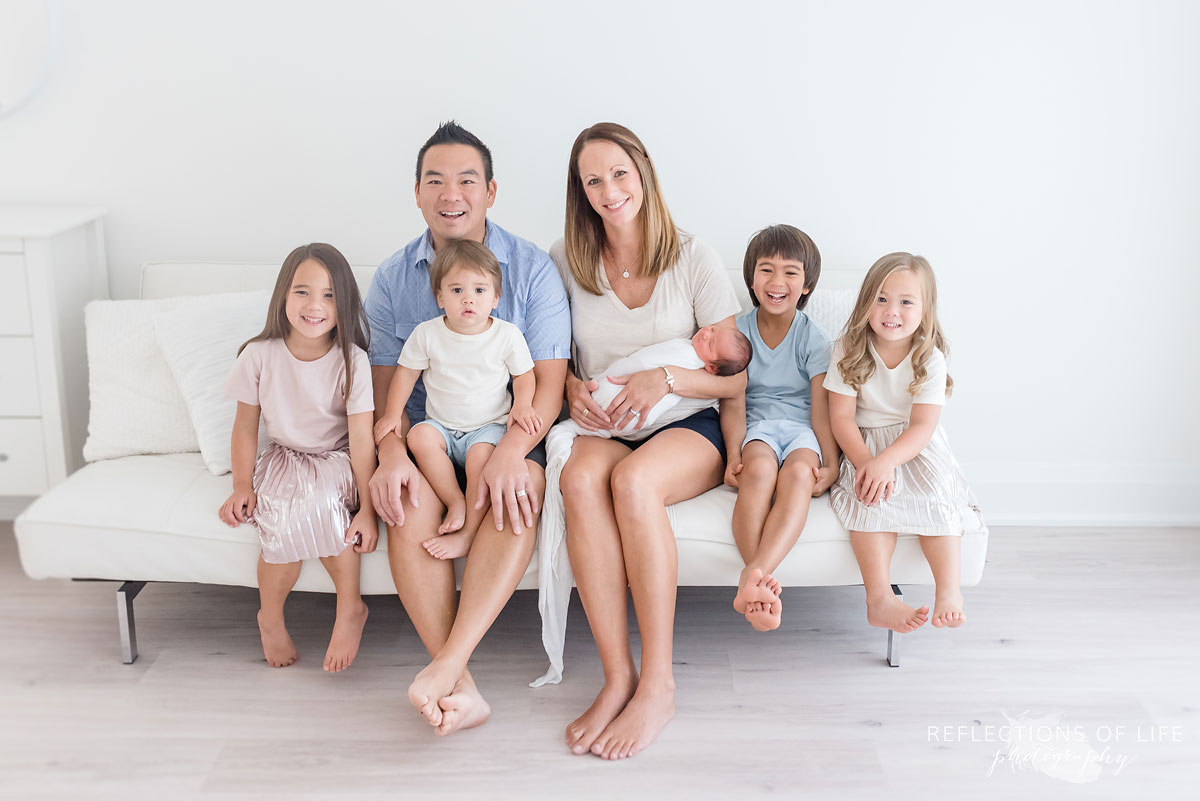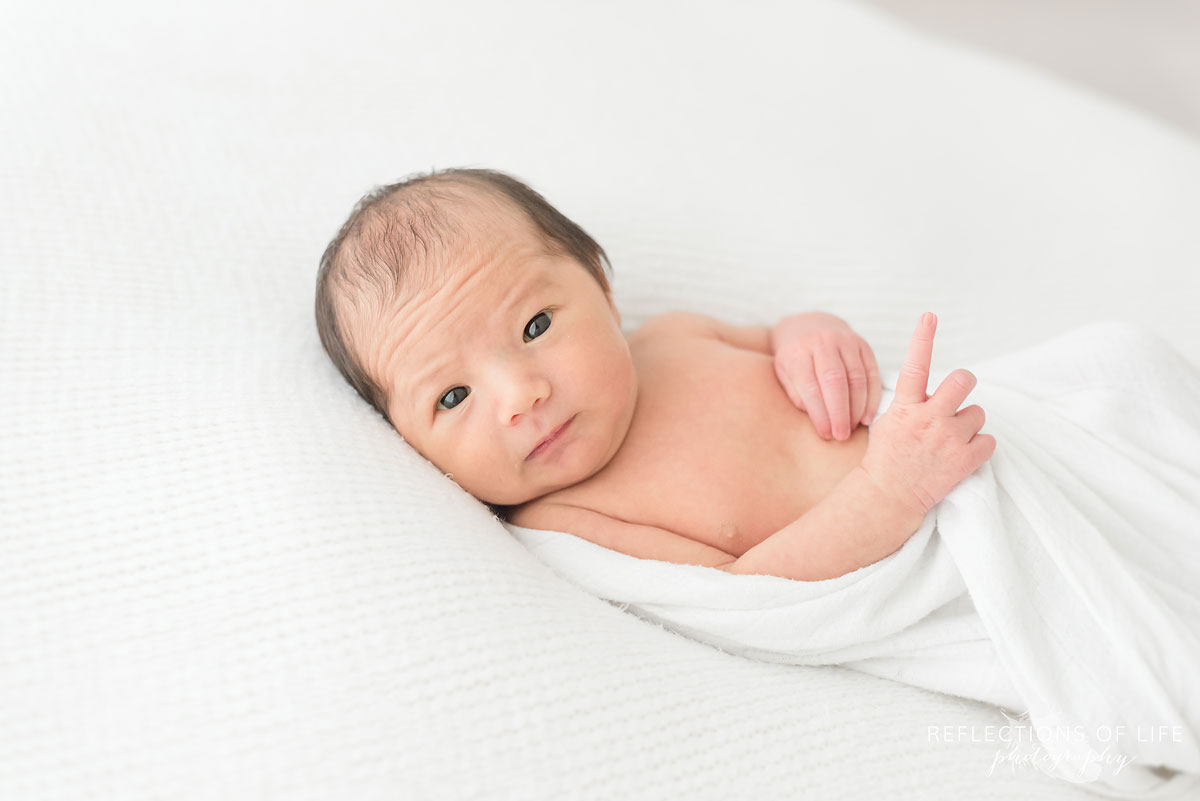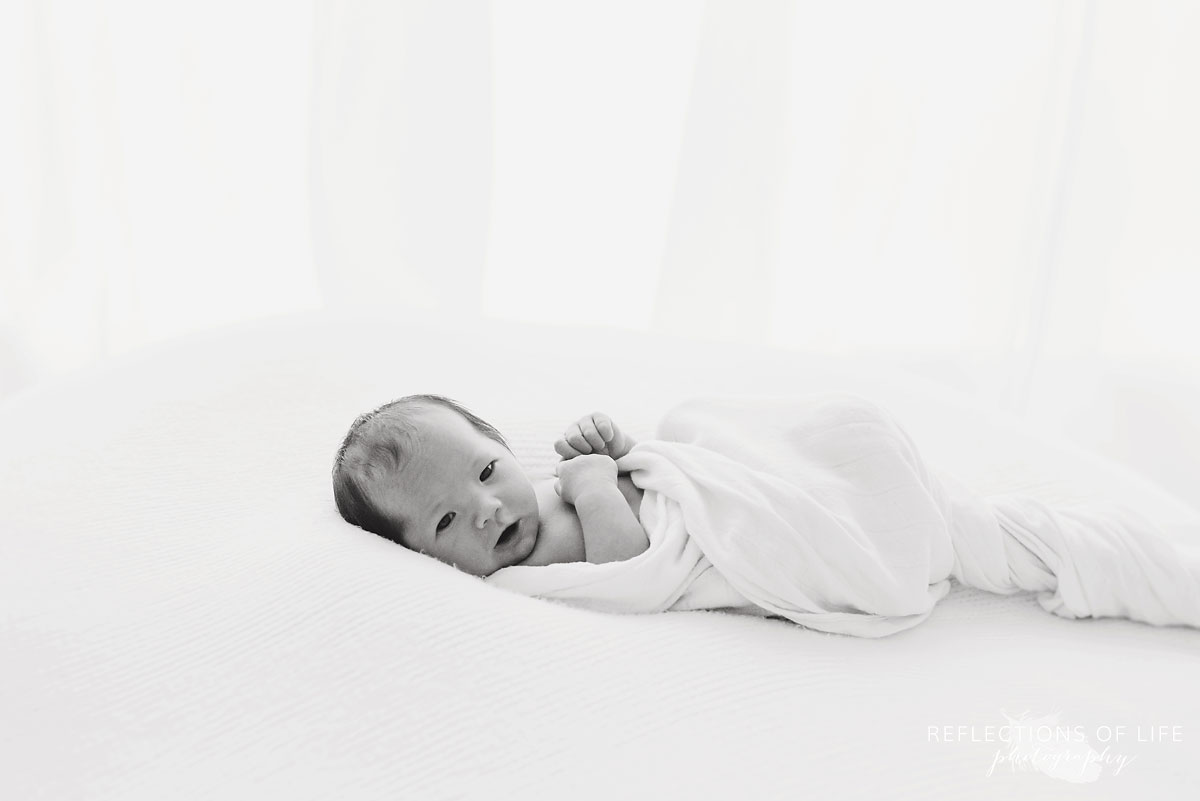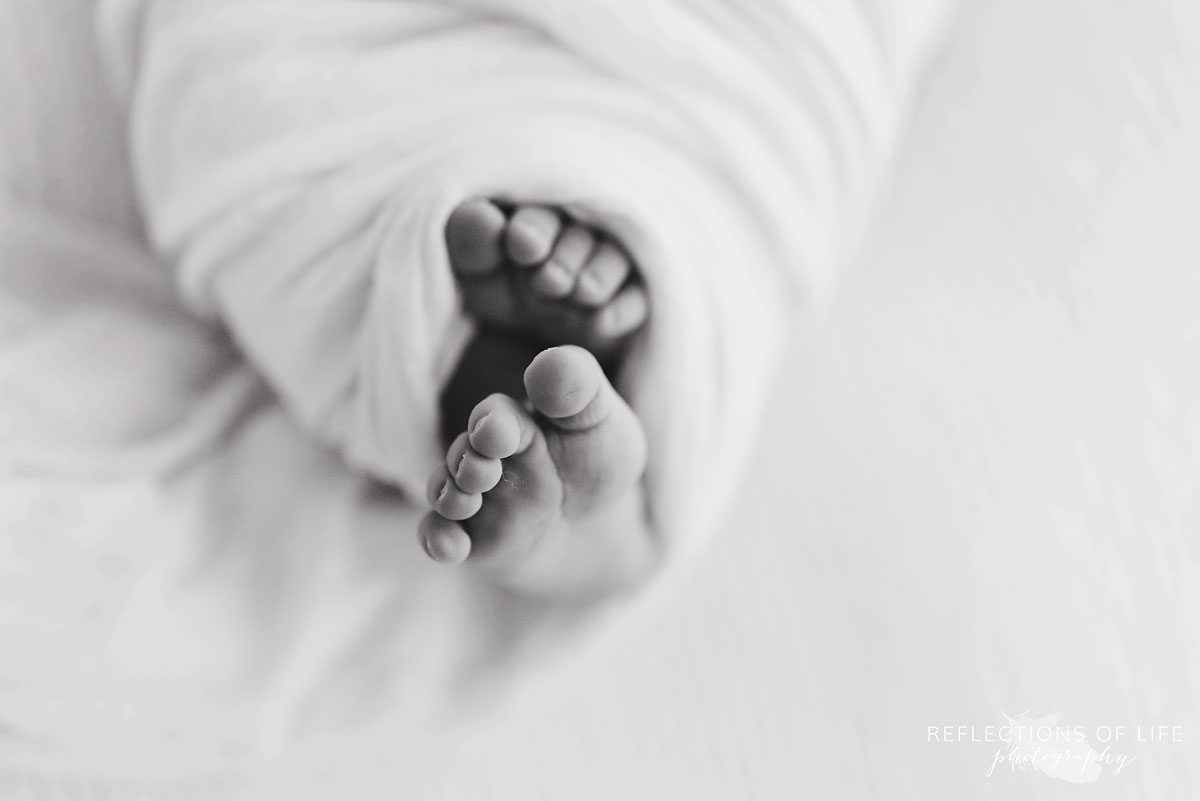 Hi there, I'm Karen Byker from Grimsby, Ontario, Canada. I'm obsessed with newborn baby yawns, giggling kids and fancy flavoured tea.
I'm a mother of four that understands the overwhelm of the every day, but I've learned how to embrace and enjoy the beauty of it. I believe we should be able to enjoy this life we chose.
I've been a professional photographer since 2005. I've helped hundreds of mamas to slow, pause and use the art of photography as a way to take a breath.
I'd love to talk with you about documenting the beauty through your chaos. Let's chat!