How Does This Photography Thing Work?
I get a lot of questions about how things work once you've booked a session, so I've decided to do a blog post on it so you can get a better idea of what goes on behind the scenes here at Reflections of Life.
Knowing when your photographer is going to provide you with images or portraits is an important part of the process. I thought it would be helpful to give you a timeline, so you know what to expect and when.
From the first time you contact me to the moment you receive your finished artwork, my goal is to leave you feeling delighted. To give you an understanding of how much time the process will take, I've created a short timeline below.
BOOKING YOUR SESSION
Before you officially book, we'll have a chat over the phone or in the studio to talk about what's most important to you about these images. I want to know your vision for the session, and what kind of artwork you are looking to create with your finished images. I'll speak with your personally and answer any questions you may have.
BEFORE YOUR SHOOT
We'll settle on your wardrobe and get hair and makeup scheduled. I'll connect via phone or email to confirm the details, time and location and answer any questions that may remain.
YAY! PHOTO SESSION DAY!
I will take some time to ge to know you and your littles. I'll find the best light and encourage you to play in it. Your photography session will be a time to be yourselves, connect, and simply enjoy yourselves. Afterward, if we haven't already, we'll schedule your in person image reveal.
ONE WEEK LATER
We'll get together in the studio for the big reveal, with your imagery on the large studio projection screen. You'll see your album design, images and wall collection options enlarged in a slideshow set to music. We'll customize any wall art options I've premade, adjust your album design, and create any other artwork you'd like. Using specialty software, I'll guide you in making educated decisions about which images you'd like to include. Gifts for family can also be chosen at this time. After your order is placed, your gallery of images will be uploaded into an online gallery for you to share with friends and family members.
4-5 WEEKS LATER
Your finished portraits and albums can either be shipped straight to your home or here to the studio. I try to keep things as simple, and as efficient as possible.
CHOOSING A DATE FOR THE NEXT SHOOT
If you're considering giving your portraits as gifts for an upcoming event, it's wise to schedule your appointment well ahead of time to ensure availability as well as allowing time for production. You can connect with me by calling 905-309-5000, or emailing karen@rolphoto.ca.
About This Baby & Family Photoshoot
This is Laura, Matt and their beautiful baby boy, Isaac.
He was pretty serious during his session, very interested in watching me and it took him a little time to get used to the studio. That's the way it goes sometimes, but we were patient and had fun and look at the amazing images we got as a result!
They purchased a beautiful wall display for their main living area in their new home! I can't wait to get their custom framed, deep matte prints into their hands.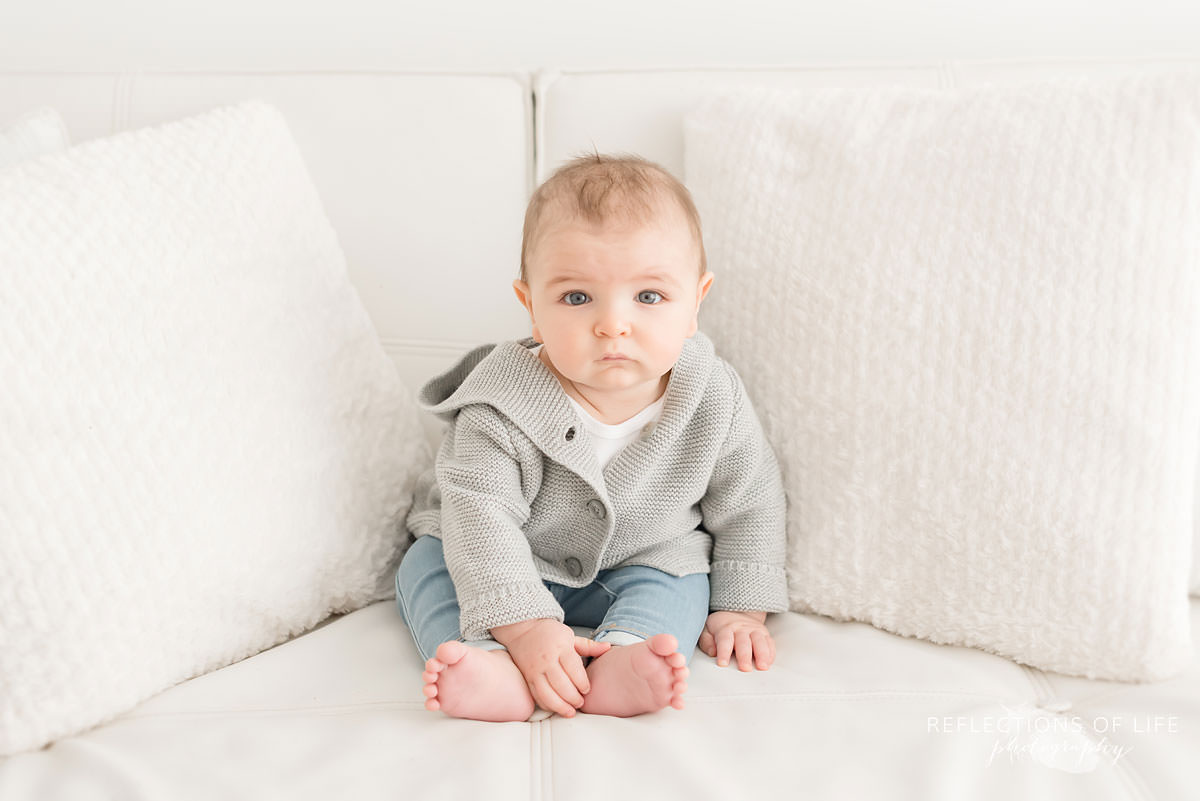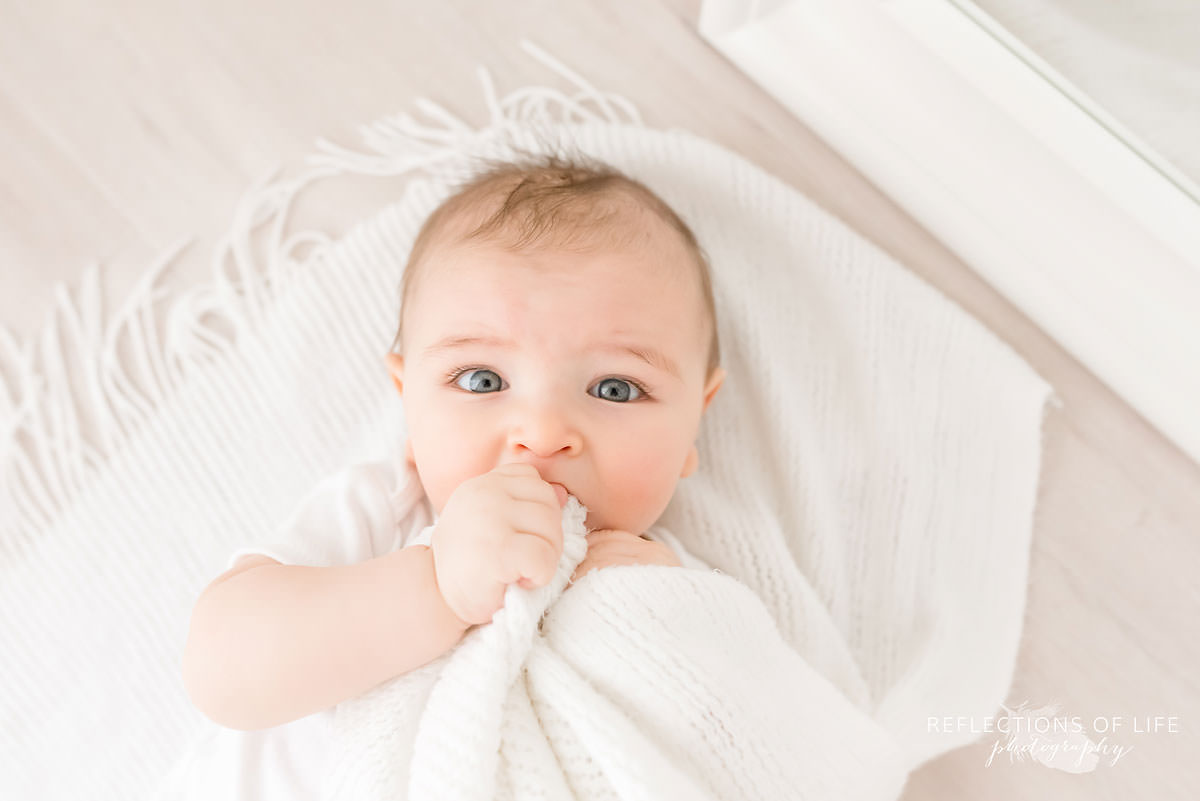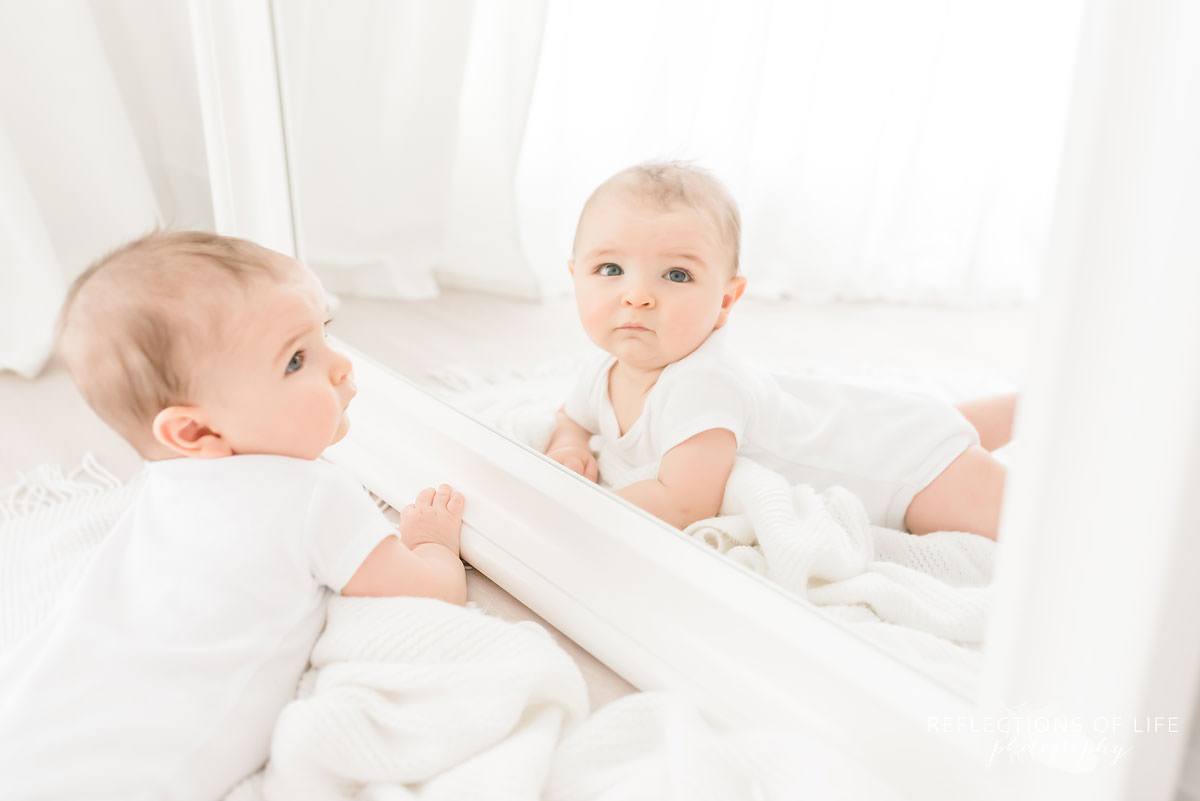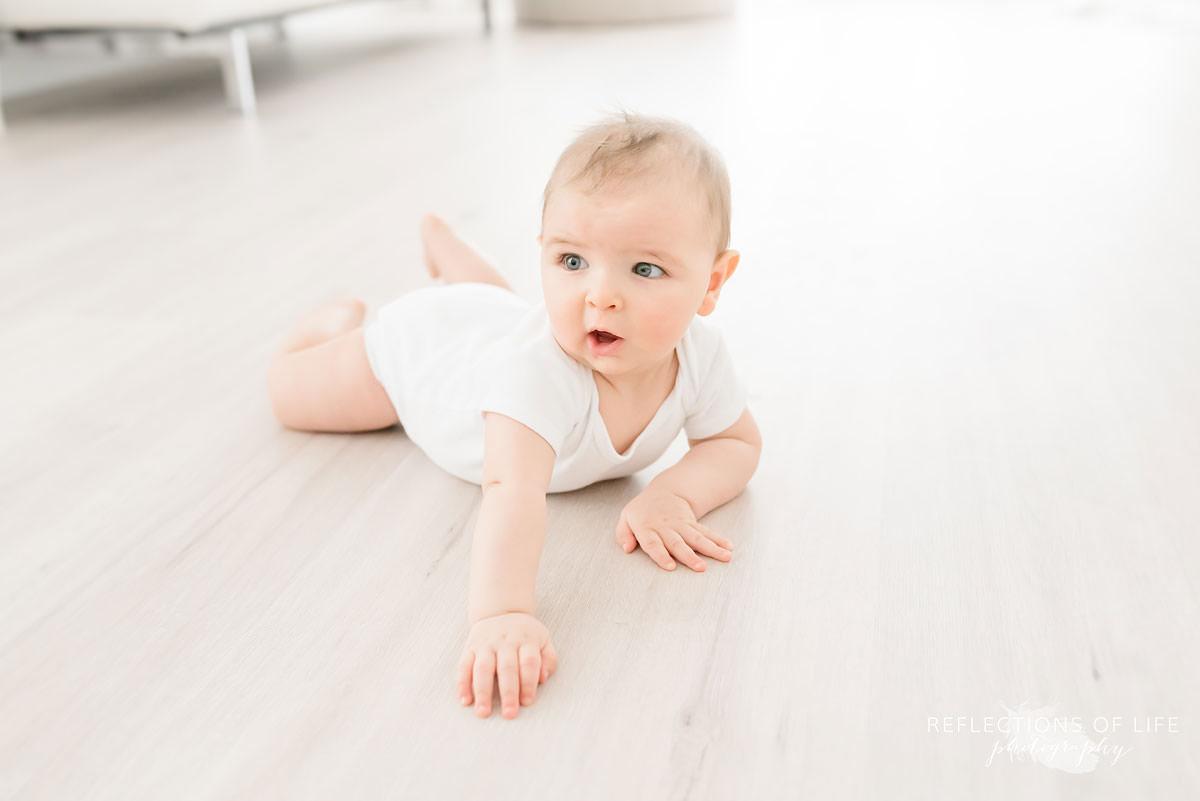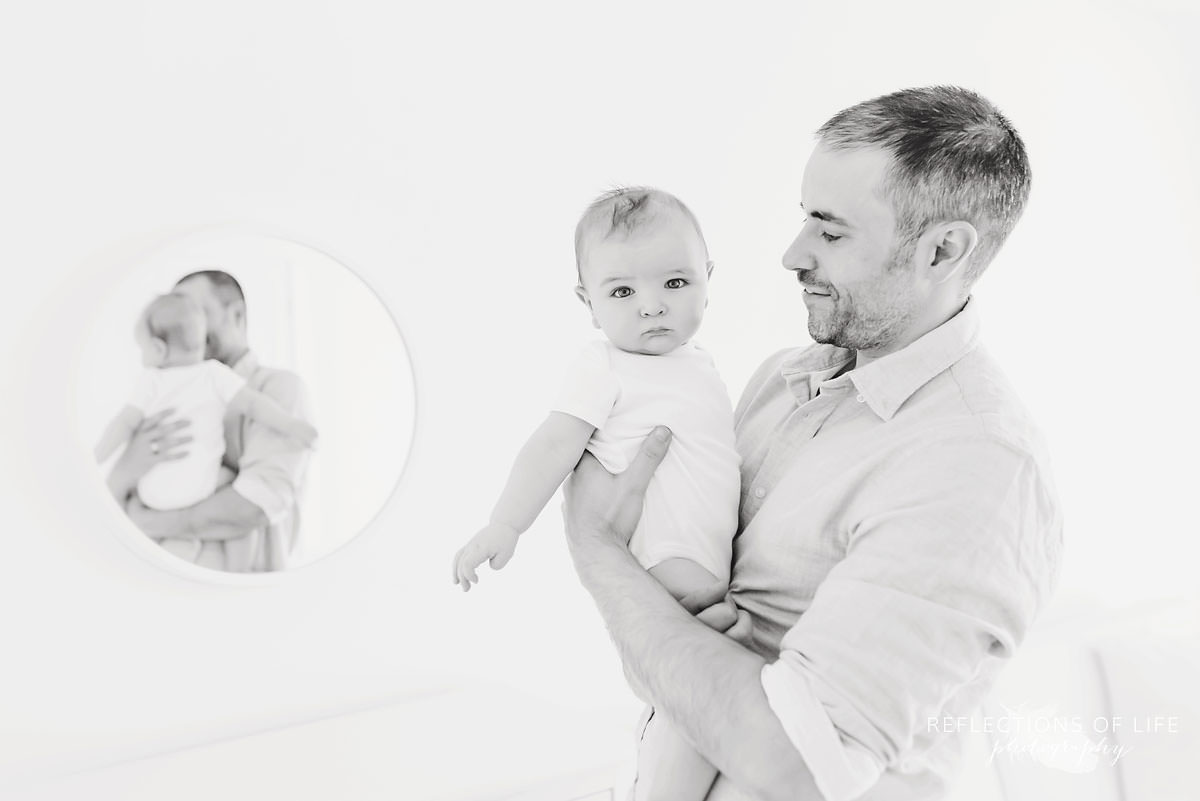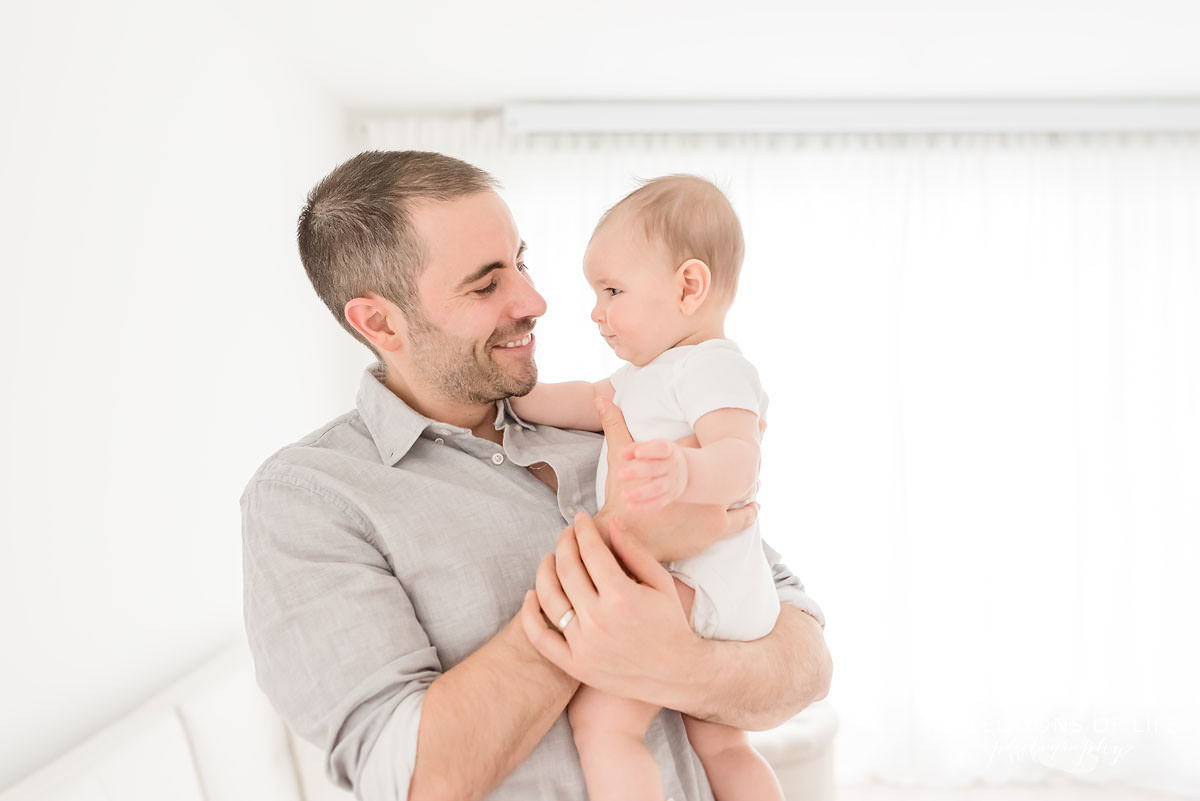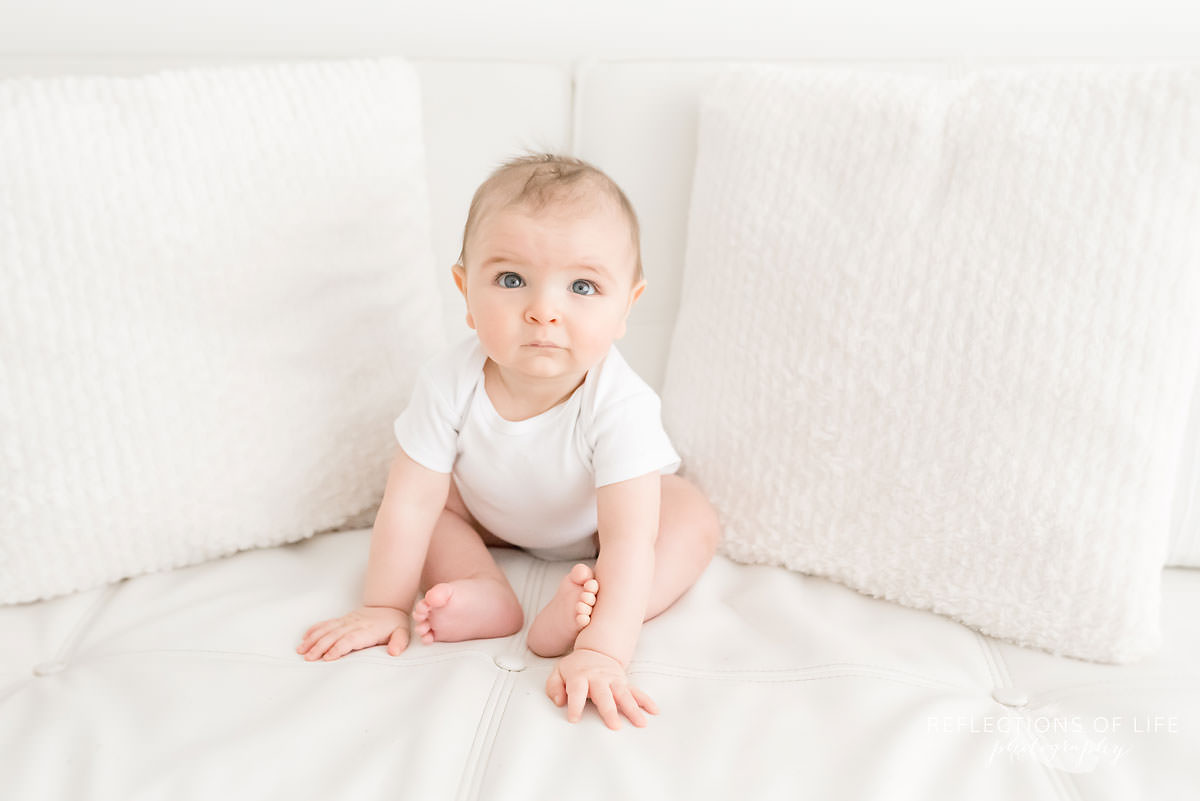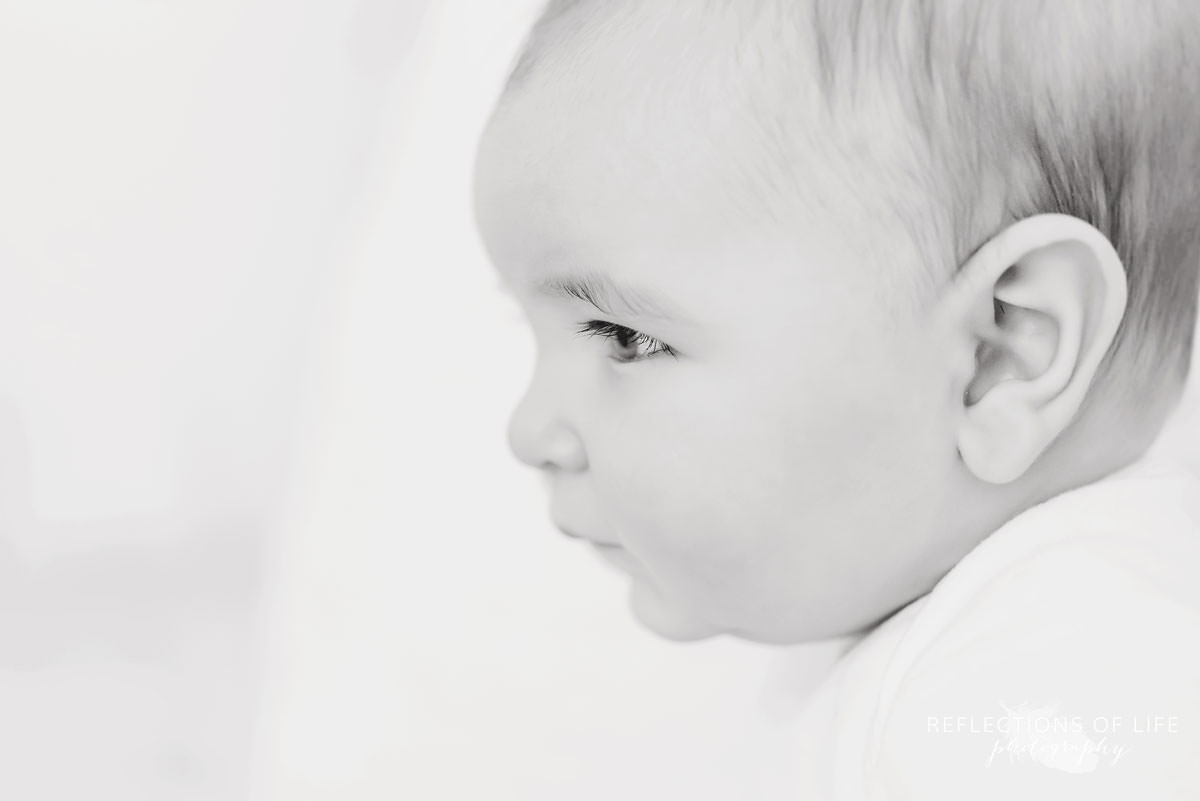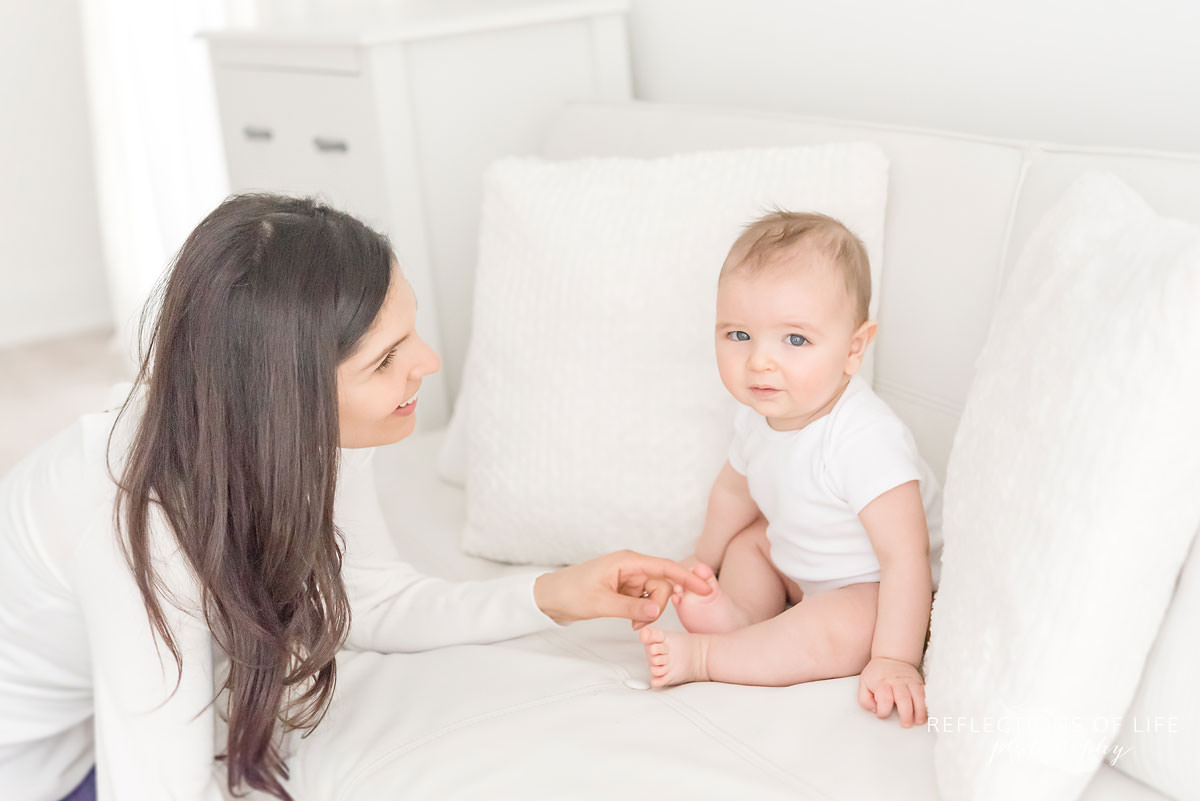 Their Baby & Family Album Design
"We loved our experience with Karen and would highly recommend ROL photography to any and all families looking to capture a moment in time. Karen made us feel welcome and ready to enjoy the (naturally awkward) process of having our photos taken. Karen goes above and beyond to make her clients comfortable and relaxed and even paused the photo shoot to allow me to nurse my fussy 6 month old :). " - Laura Gillis
Hi there, I'm Karen Byker from the Niagara region, in Ontario, Canada. I'm obsessed with newborn baby yawns, giggling kids and fancy flavoured tea.
I'm a mom of four that understands the overwhelm of the every day, but I've learned how to embrace and enjoy the beauty of it. I believe we should be able to enjoy this life we chose.
I have been a professional photographer since 2005. I've helped hundreds of mamas to slow down, pause and use photography as a reminder to take a breath.
I'd love to talk with you about documenting the beauty through your chaos. Let's chat!