It's Written On Their Faces
It's Written On Their Faces
There is something so honest about capturing babies. It is like every single thing that they are feeling and thinking is written upon their little faces. They haven't learned to hide or stuff those things down or pick up a mask to cover themselves and appear how they think people want them to be.
But they are outrageously authentic. They are genuinely themselves. And we are in love with it. It is refreshing and we eat it up. We can never get enough.
When they don't like something, you'll know. When they are full of surprise, you'll see it dancing in their eyes. When they are happy, it comes out of their mouth and goes through their body like popping champagne. When they are excited, you'll watch their legs kick like they have fire in them.
Every moment and every response is so honest. And that's the beautiful thing, they don't apologize for who they are. They aren't quick to cover up their laugh because maybe it is too loud. They won't hunch because they feel too tall. They won't hold back because they're maybe too much. They won't hide what they think because they don't want to hurt someone.
They are daringly who they are.
And maybe that's something we can learn from these little lives. That our lives weren't made to be apologies, but our lives were made to be love letters to the world.
About This Newborn Session
Sarah and Brandon are from from Niagara Falls, Ontario. They just welcomed their little girl, Evie into their world. They also provide a home for two adorable rescue pups.
They decided not to find out whether Evie was a boy or a girl so they had an extra element of surprise waiting for them on their big day!
I couldn't stop myself from commenting on how beautiful, feminine, and sweet little Evie was throughout the session. She really is one of the prettiest babies I've photographed, down to that tuft of silver hair on the back of her head. xo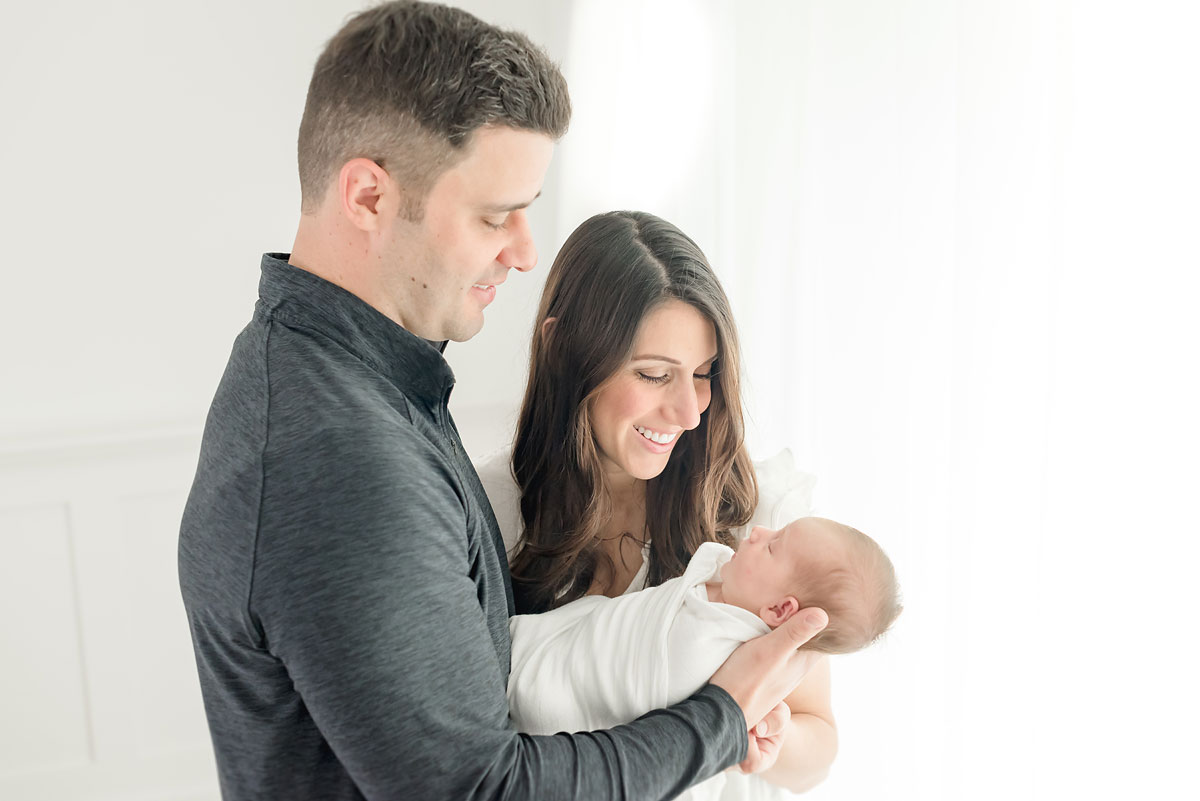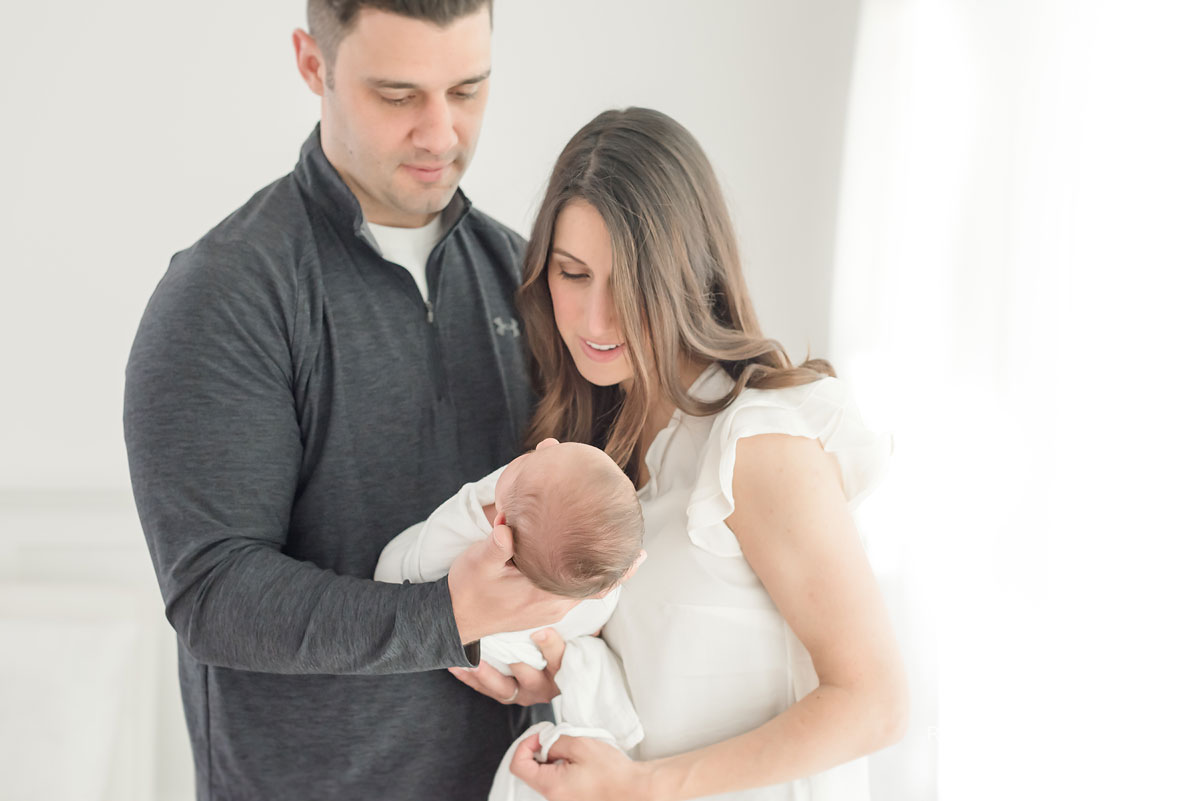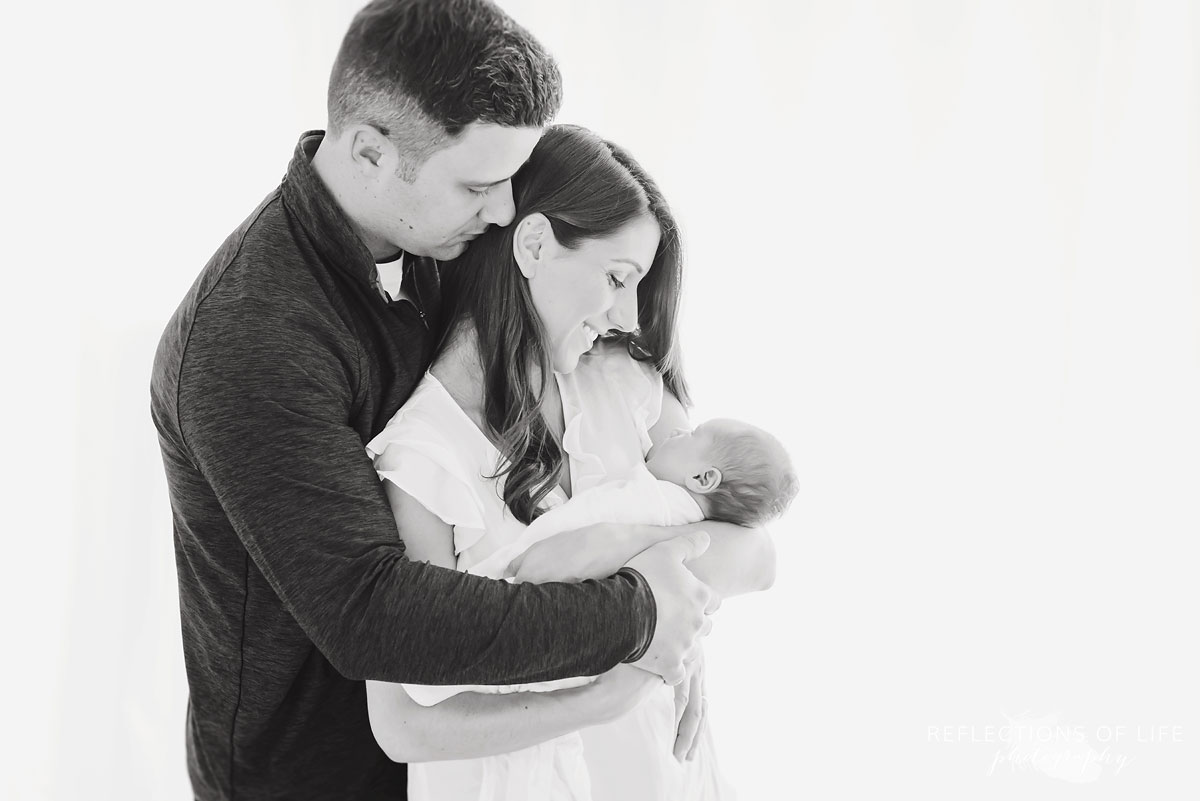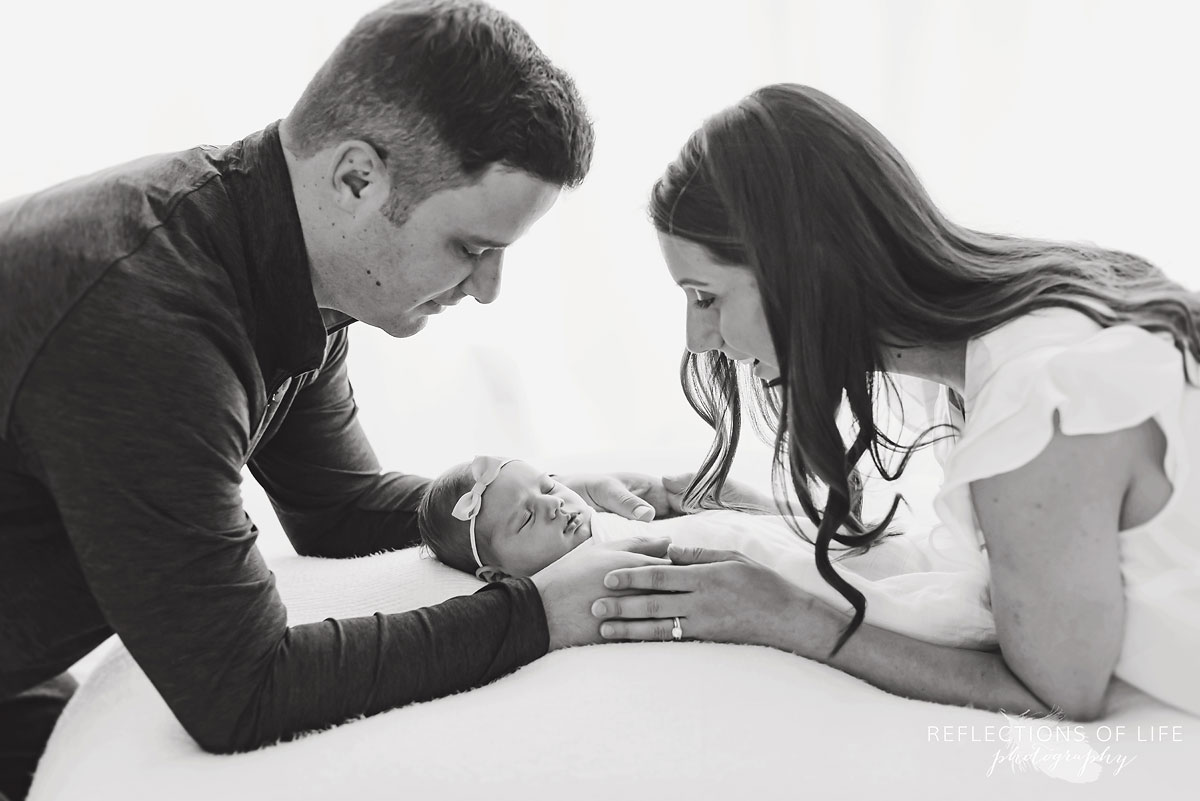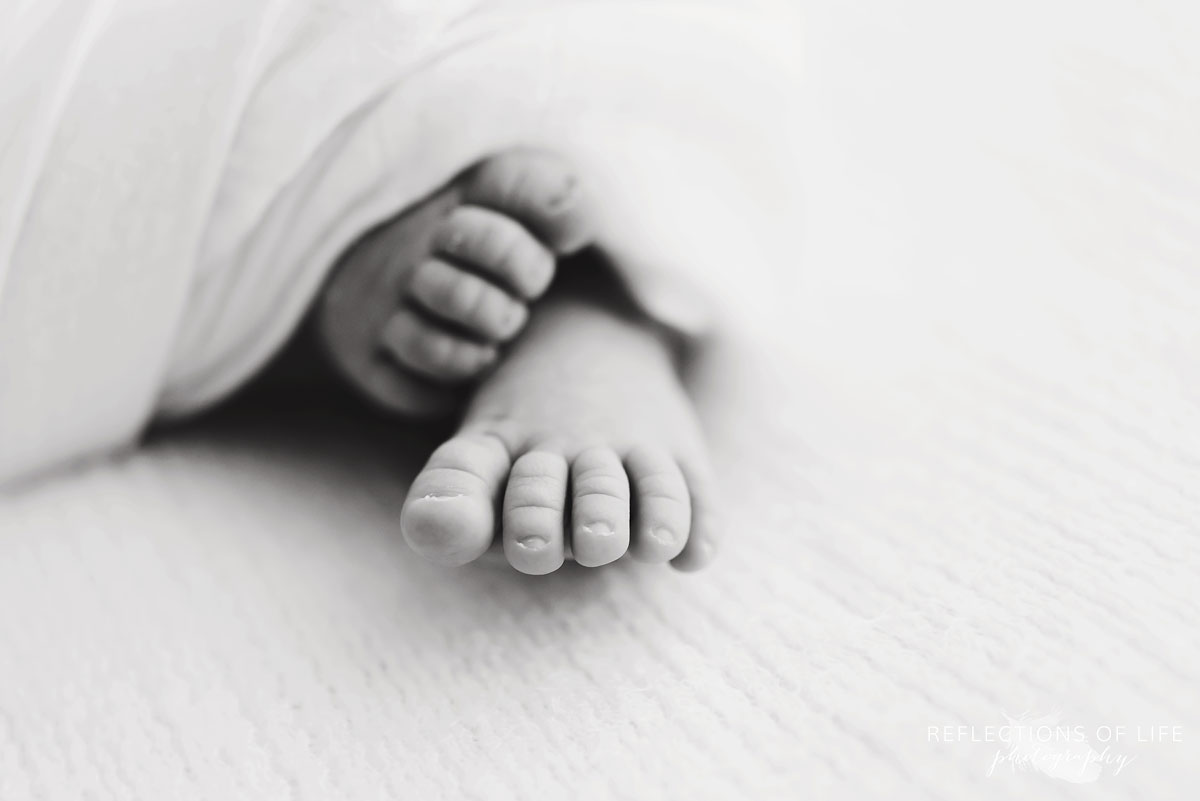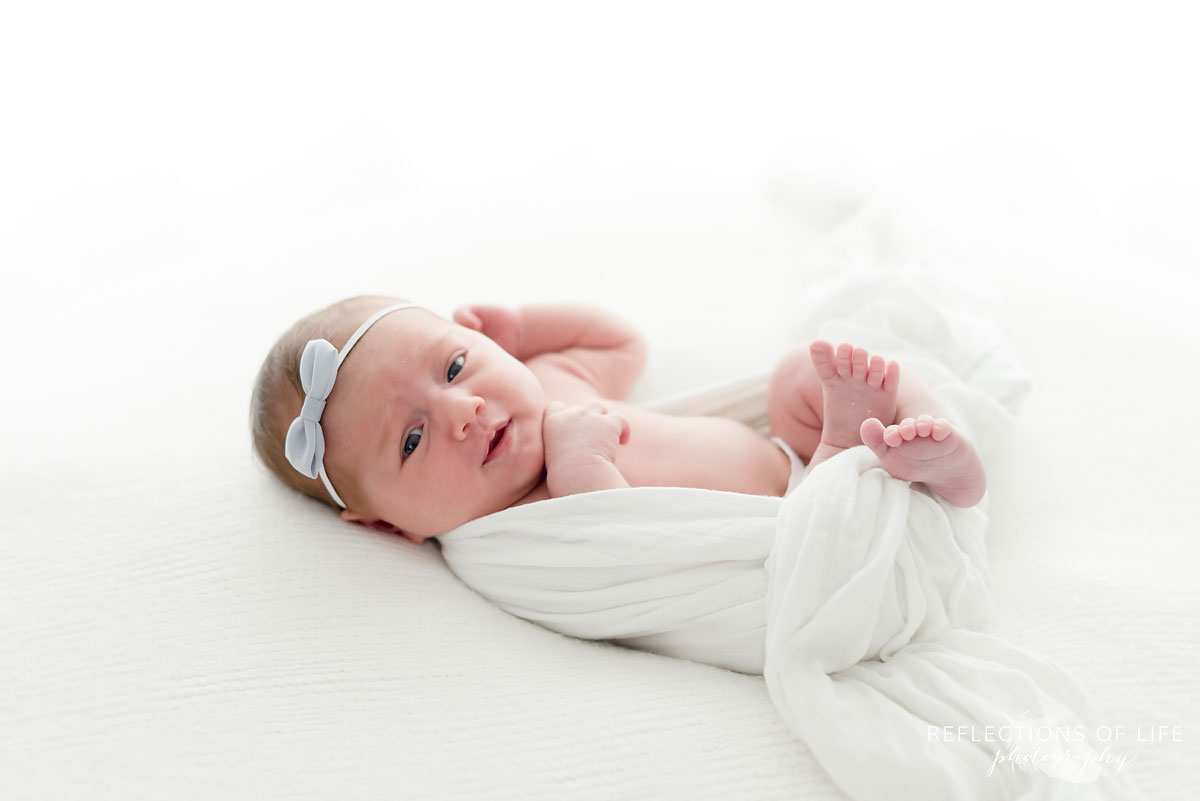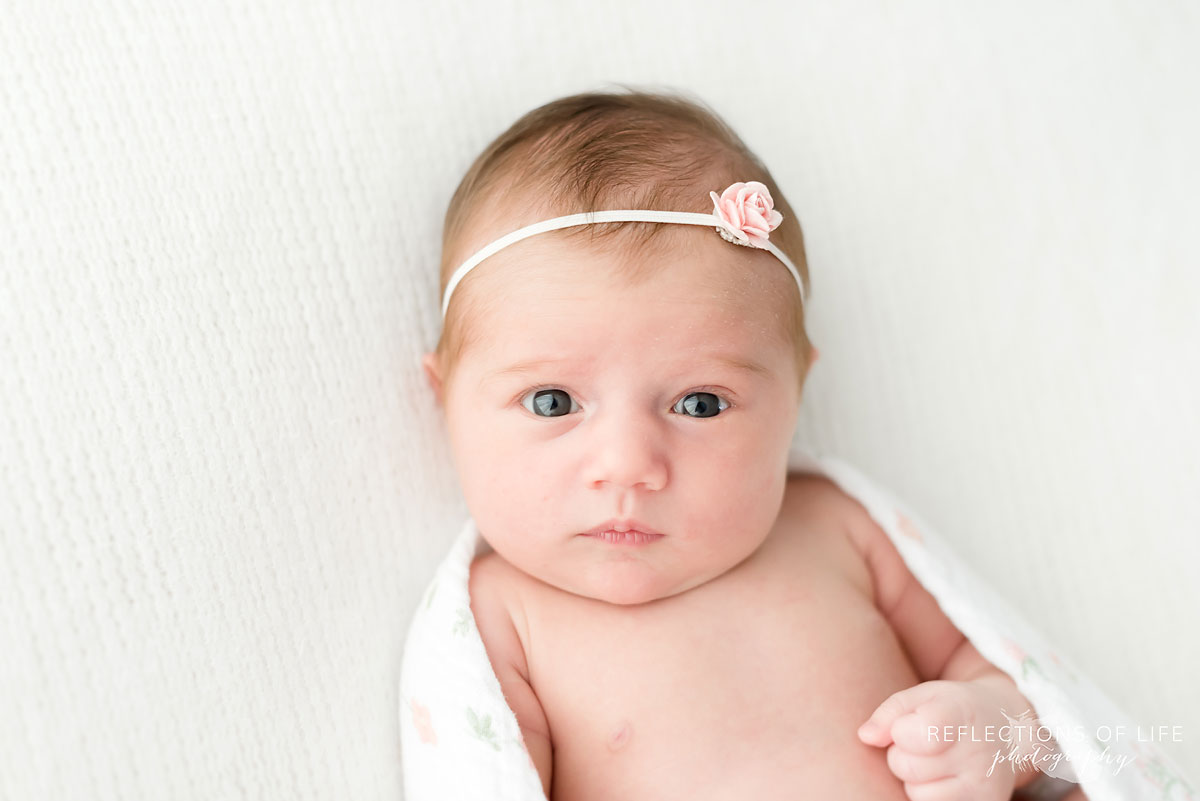 Hi there, I'm Karen Byker from Grimsby, Ontario, Canada. I'm obsessed with newborn baby yawns, giggling kids and fancy flavoured tea.
I'm a mother of four that understands the overwhelm of the every day, but I've learned how to embrace and enjoy the beauty of it. I believe we should be able to enjoy this life we chose.
I've been a professional photographer since 2005. I've helped hundreds of mamas to slow down, pause and use photography as a reminder to take a breath.
I'd love to talk with you about documenting the beauty through your chaos. Let's chat!