Loved Is Who You Are
Breathe in deep today.
You are loved.
Let all the stresses of the day work their way out as you breathe in the reality that you are loved by all of heaven.
I'm talking to all the mamas, all the littles, all the husbands, all of you.
Your life is valuable. It matters. It counts. You are seen in your rising and in your falling. No matter how fast you run, you'll never outrun lavish grace and love.
So surrender to it completely. Let it crash upon your soul whispering, "Loved is who you are."
About This Newborn & Family Photoshoot
This is Jennifer, Andrew, Georgia and their brand new addition, Charlotte.
I photographed them years ago, before they had their littles, and I was so excited to see them again and meet their beautiful little girls. They're truly such a sweet bunch.
Jenn really wanted photographs of her new baby, but also her family together. She loves textures like linen and since they have a beautiful home filled with earth tones, the light, neutral palette of these images was just perfect.
They purchased a beautiful wall display for their den! I can't wait to get this deep matte prints into their hands.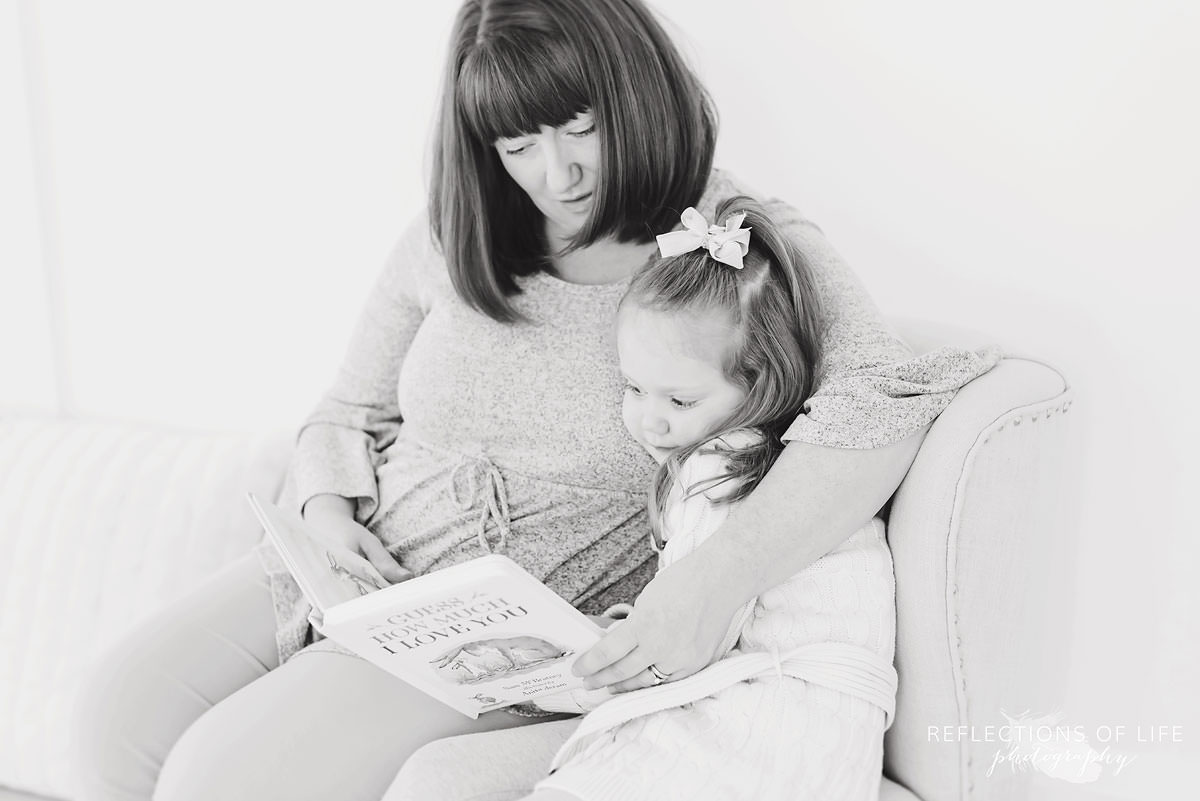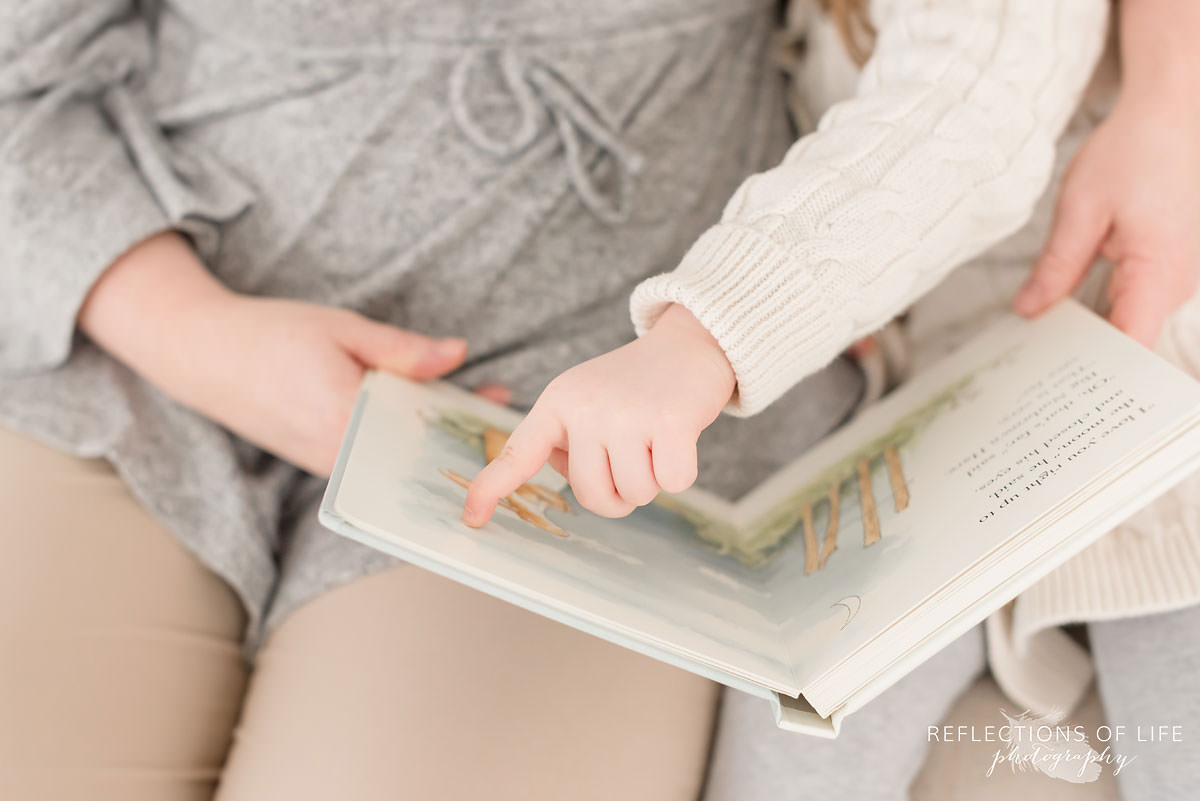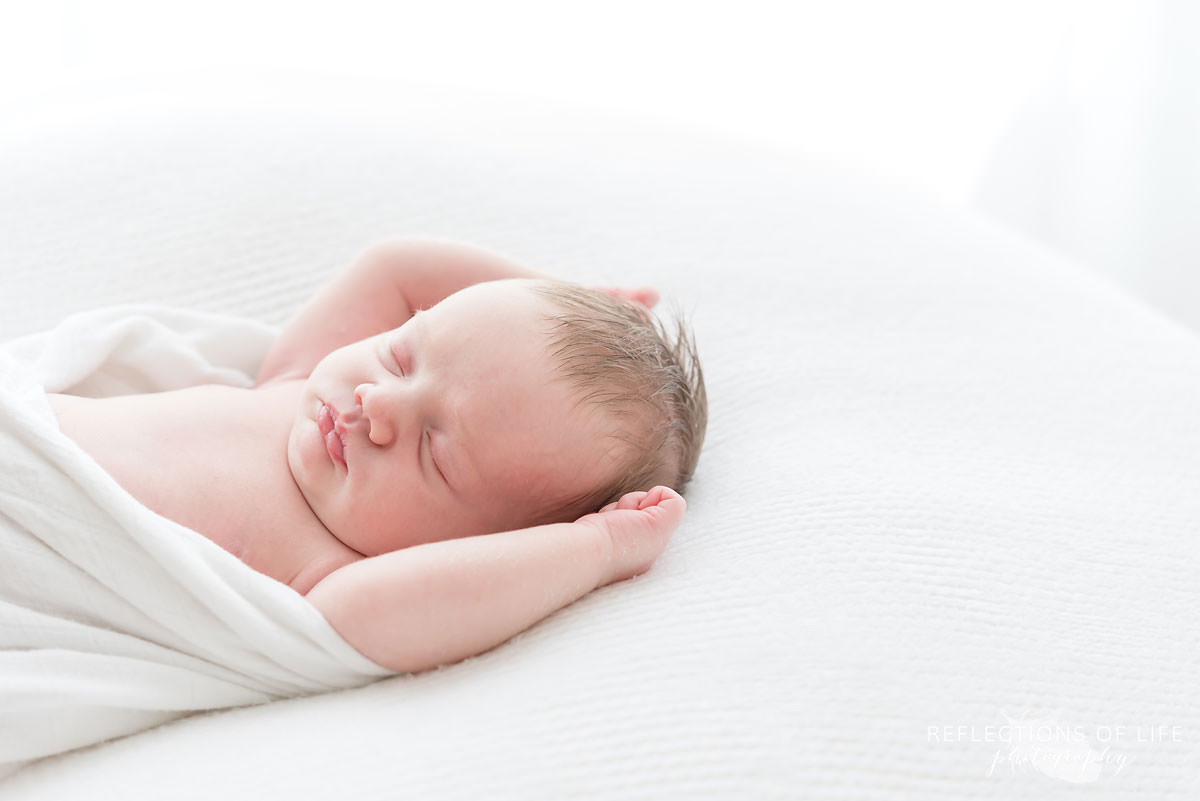 Their Newborn & Family Album Design
Jennifer's Testimonial
"Anyone who is planning on baby or family photos please make an appointment now, to capture a beautiful moment in your life. My husband and I had our wedding photos shot by Karen over 10 years ago, and I love the photos as much today as ten years ago.
I was really nervous about my 3.5 year old, actually smiling and looking at the camera. My worries were soon forgotten once we got into the studio, it was warm, clean, inviting, had beautiful lighting and most importantly a calming atmosphere for children and babies. I cannot say enough positive compliments to justify how much we enjoyed our time in the studio.
The Photographer (Karen) - unbelievably awesome with children. She knows just what to say to make small children cooperate, and listen to capture the best photos. Handles baby is such care and affection. She knows just what to wear to highlight people, and not what they are wearing.
Photos - super, amazing, unbelievable. Lighting is perfect, focus is clear and highlights different aspects depending on what is is trying to capture. She photographs all angles to make sure that each of us are captured separate and together. Her use of negative space creates photos that are truly about the subjects, and not their surroundings.
Be advised, if you use Karen (Reflections of Life Photography), your most challenging part is to select what photos are the best...because everyone of them is so amazing! Thanks again Karen, we look forward to more photos to capture milestones of our family in the future!" - Jennifer Grebenc
Hi there, I'm Karen Byker from Grimsby, Ontario, Canada. I'm obsessed with newborn baby yawns, giggling kids and flavoured tea.
I'm a mother of four that understands the overwhelm of the every day, but I have learned how to embrace and enjoy the beauty of it. I believe we should be able to enjoy this life we chose.
I've been a professional photographer since 2005. I've helped hundreds of mothers to slow down, pause and use photography as a reminder to take a breath.
I'd love to talk with you about documenting the beauty through your chaos. Let's chat!