Mama, It's Your Voice
Mama, I could know your voice anywhere. Night and day, I have heard your whispers and your singing and your tears and the way that you would hold your belly just so and talk to me. Mom, do you know that I loved it when you told me stories? And do you know that when you tell me you love me that I feel it pull at my heart inside my little chest? And do you know that your voice makes me feel safe?
And that moment when you first held me in your arms as I was laid upon your chest, I waited for it. I waited for those syllables to hit my ears as you kissed me on the forehead which I love it when you do. And I climbed into those words and those syllables and knew that I was safe, I knew that I was home.
Everything. Everything felt so new around me. I was moved from the most intimate and smallest of spaces where I fit so perfectly inside of you to this space that was new and open and loud. And as I felt the softness of my skin hit the softness of yours, as I opened my eyes just slightly to find your own, as I heard the cry of my lungs latch onto the rawness of your voice, I knew.
There were many people around, but I knew. I knew you were the one. You were my Mama. You were the one I came from. You were the one who held me for so long.
And in all the sights and sounds, all the arms who will hold me, all the voices who will hush over me, all the places you will carry me; it is your voice that reminds me. It is your voice that reminds me that I am safe and I am here.
And as the days go by and the years go by because they inevitably will, a time will come where I find my own voice instead of leaning on yours.
And with a cracked wide open heart and lungs, I will use it and I will say here I am. And I will look back to you as the one who was the comfort and safety before I could find my own.
In that time, I will stand tall and I will take what you gave me and run with it into eternity. Because I am here. And this life.
Oh this life is so outrageously on purpose.
About This Newborn & Family Photo Session
This is Adwoa, Archibald and their newborn son, Ronel Asher.
These loving parents contacted me because they wanted to take beautiful family and baby pictures with their new addition.
They loved their photos, and purchased the most beautiful album for their new baby! You'll find the album featured at the bottom of this blog post.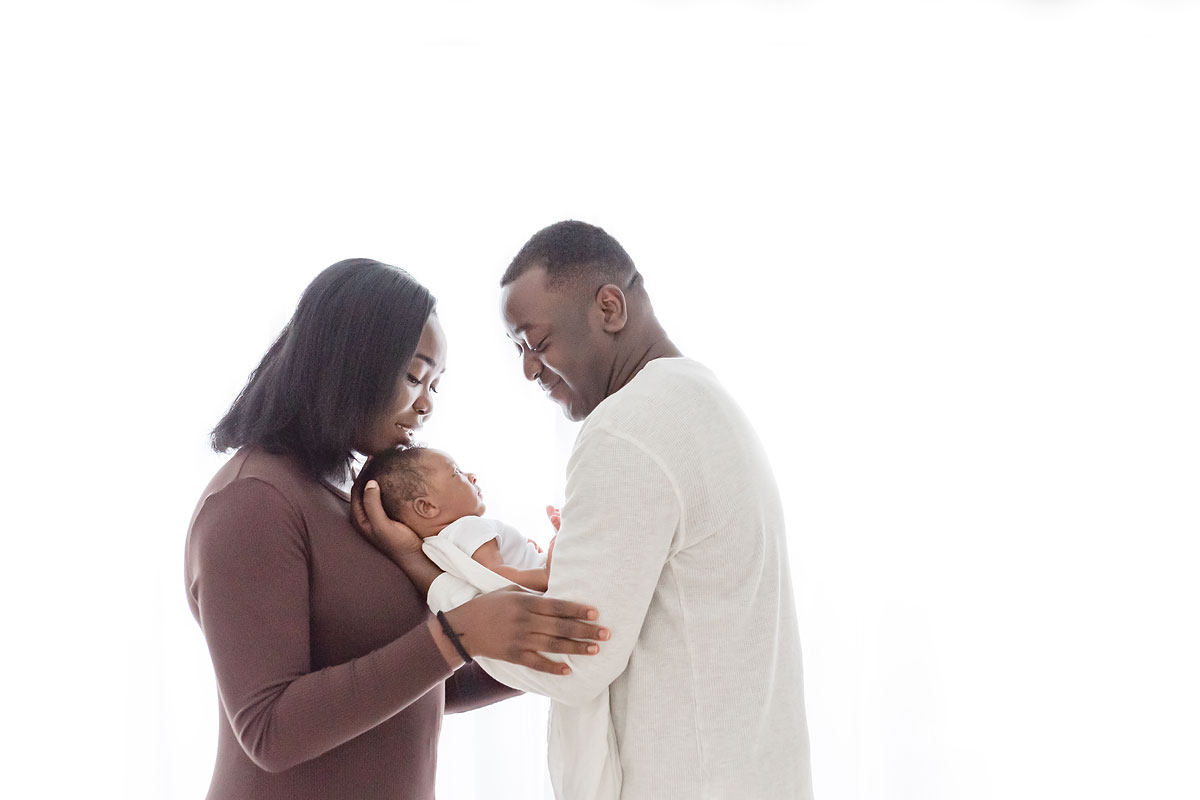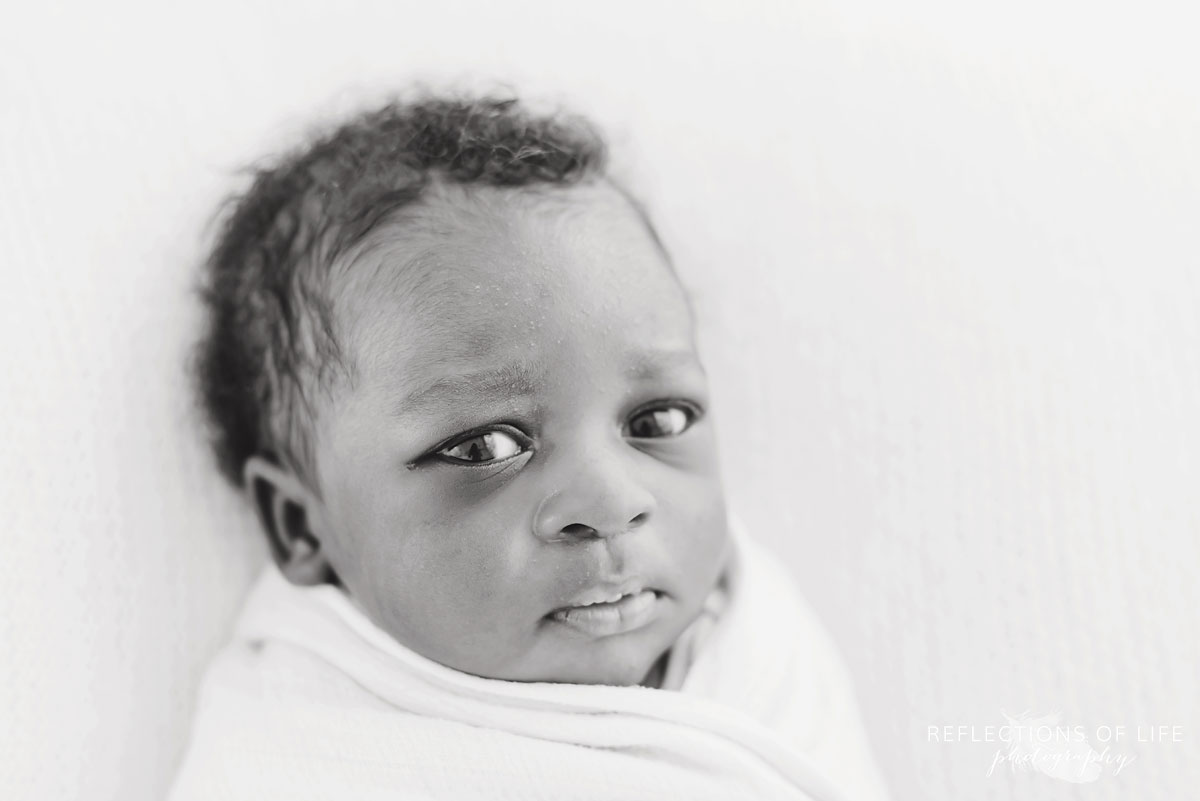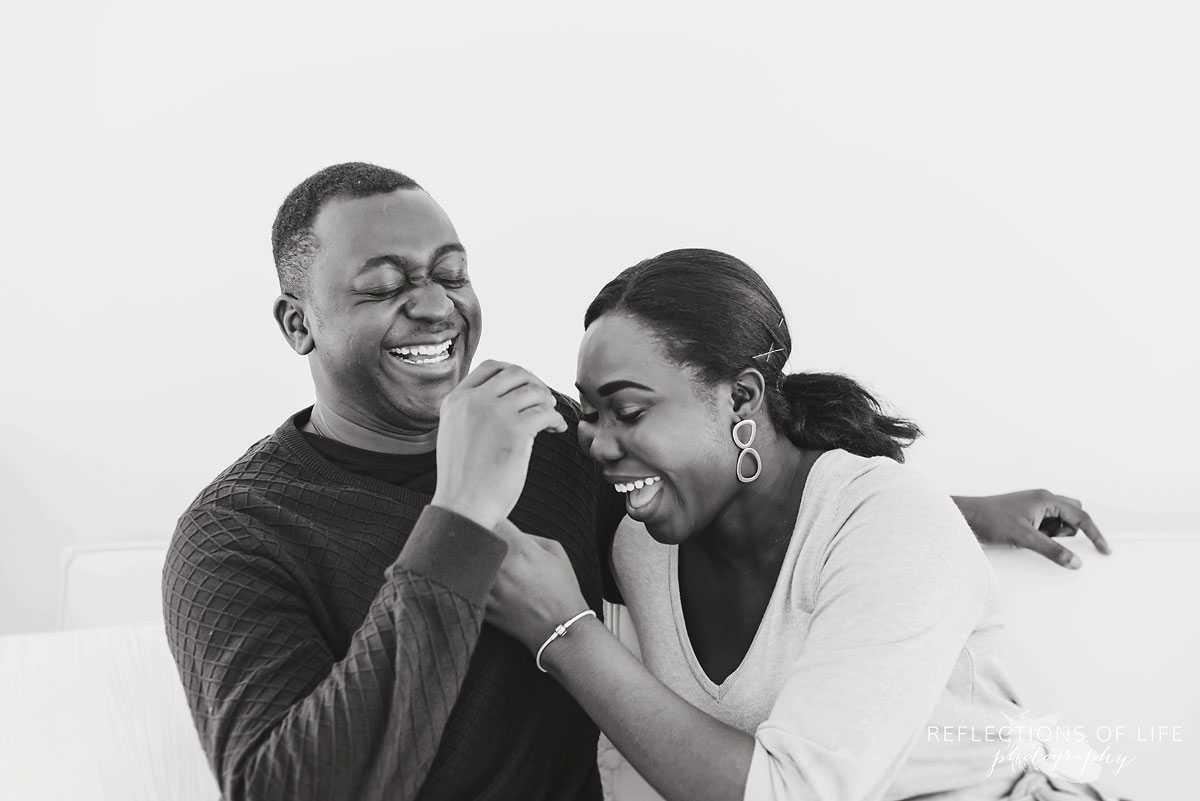 Their Newborn & Family Album Design
Archie's Testimonial
"Karen was phenomenal. She brought out the best of me and my family. Her sway with my newborn was even more touching. When we went back for the review, it was an even better experience. She is professional, detailed and literally the best at what she does. You won't regret using her service." - Archie Eastwood-Anaba
Hi there, I'm Karen Byker from Grimsby, Ontario, Canada. I'm obsessed with newborn baby smiles, giggling kids and deluxe flavoured tea.
I'm a mother of four that understands the overwhelm of the every day, but I've learned how to embrace and enjoy the beauty of it. I believe we should be able to enjoy this life we chose.
I have been a professional photographer since 2005. I've helped hundreds of mothers to slow down, pause and use photography as a reminder to take a breath.
I'd love to talk with you about documenting the beauty through your chaos. Let's chat!