Simplicity And Wonder
Simplicity And Wonder
You know how you have those moments where you suddenly start to think about what life was like as a kid. Maybe something pulls you back into that places like a smell or a song or maybe you see yourself in your own children and you remember.
And you are brought back into that simplicity and wonder.
In that way that freshly baked chocolate chip cookies were a game-changer and how the first fall snow of the year made you want to run outside and swing your arms and legs out and in to make an angel. In how discovering a new park was like encountering treasure island and hiding and finding people was literally how you passed the time. In that way where you never really cared what time it was and to-do lists weren't sitting beside your bed, but you were free.
You were free to play and to laugh and to ask questions.
It was before expectations got ahold of you and told you all the shoulds and all the boxes that you were to climb into. And sometimes I wonder if we need to take moments and take days where we just get back into that headspace. That headspace of lists and clocks don't own me, but I can be free to play and to laugh and to ask questions.
That guaranteed there are parts of life you've never discovered or tried and that is not something to fear, but that is something to enjoy.
That is something to seize.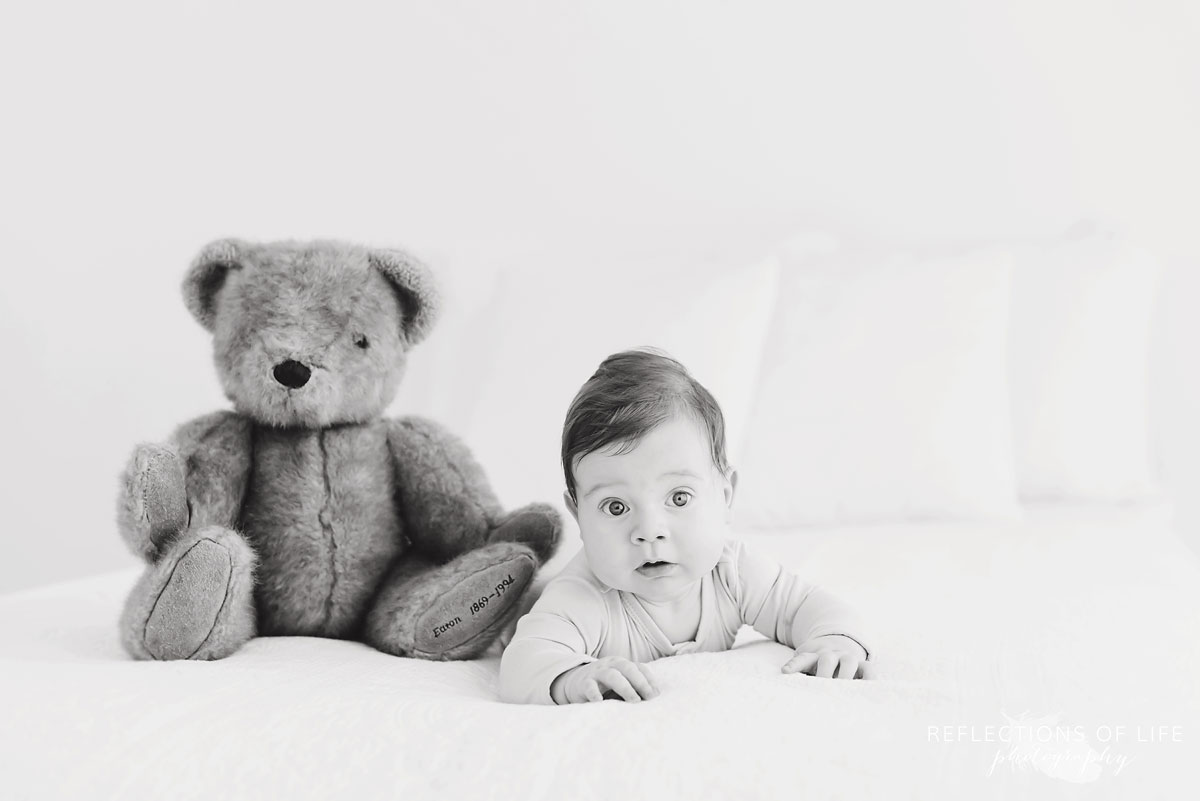 Caitlin and Bryan's Album Design
Client Testimonial
My husband and I were so thrilled by our recent experience with Karen. She was incredible with our four and a half month old son and was able to really capture his personality! We literally ended up with a hundred photos that are each striking and together make up a wonderful collection to remember this time with our first child." - Caitlin Lutley
Hi there, I'm Karen Byker from Grimsby, Ontario, Canada. I'm obsessed with newborn baby yawns, giggling kids and fancy flavoured tea.
I'm a mother of four that understands the overwhelm of the every day, but I've learned how to embrace and enjoy the beauty of it. I believe we should be able to enjoy this life we chose.
I've been a professional photographer since 2005. I have helped hundreds of mamas to slow down, pause and use the art of photography as a reminder to take a breathe.
I'd love to talk with you about documenting the beauty through your chaos. Let's chat!