Sing And Dance Without A Care In The World
It doesn't matter if you're good, bad, or really bad. Don't do it for anyone except for you. Sing off key and dance like nobody's watching.
Sing in the car.
Sing in the shower.
Sing at the top of your lungs.
Dance in the living room.
Dance at a restaurant.
Dance like you've never even heard music before.
Allow yourself to let go and feel the melody. Let it move you in ways you didn't know it could. Your favourite song is your favourite song for a reason. It must have some significance. Give in to the music and sing and dance like you really mean it.
Dance with your husband, dance with your wife, dance with your kids, dance with your dog. Dancing is the universal language for having a good time. Speak it with those around you and never stop talking. Never stop because without dance there is no joy, there is no exuberance, and there is no delight.
You are your own energy.
Make it great.
Make it inviting and warm.
Make it inclusive.
Make singing and dancing with your littles a priority.
About This Family Session In The Studio
This family shoot was so much fun! Cassandra, Keegan and their son Sebastian came to the studio for some updated portraits of Sebastian and to capture some natural, playful images of them as a family.
We had a little dance party to their favourite song. They chose "I Ran" by Flock of Seagulls and some other 80's goodies. We all danced around the room and it was all incredible. The studio was so full of happiness. Check out all the wonderful candid moments we documented. Oh, and here's Sebastian's previous baby session.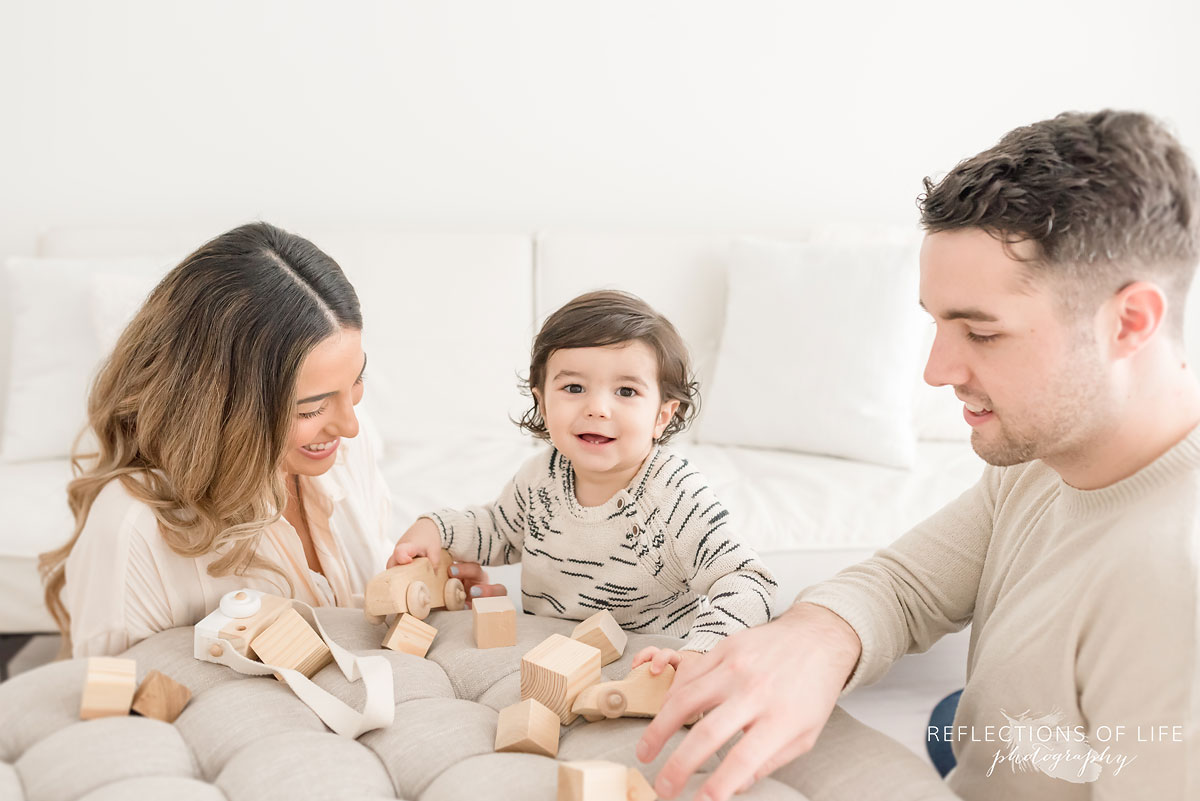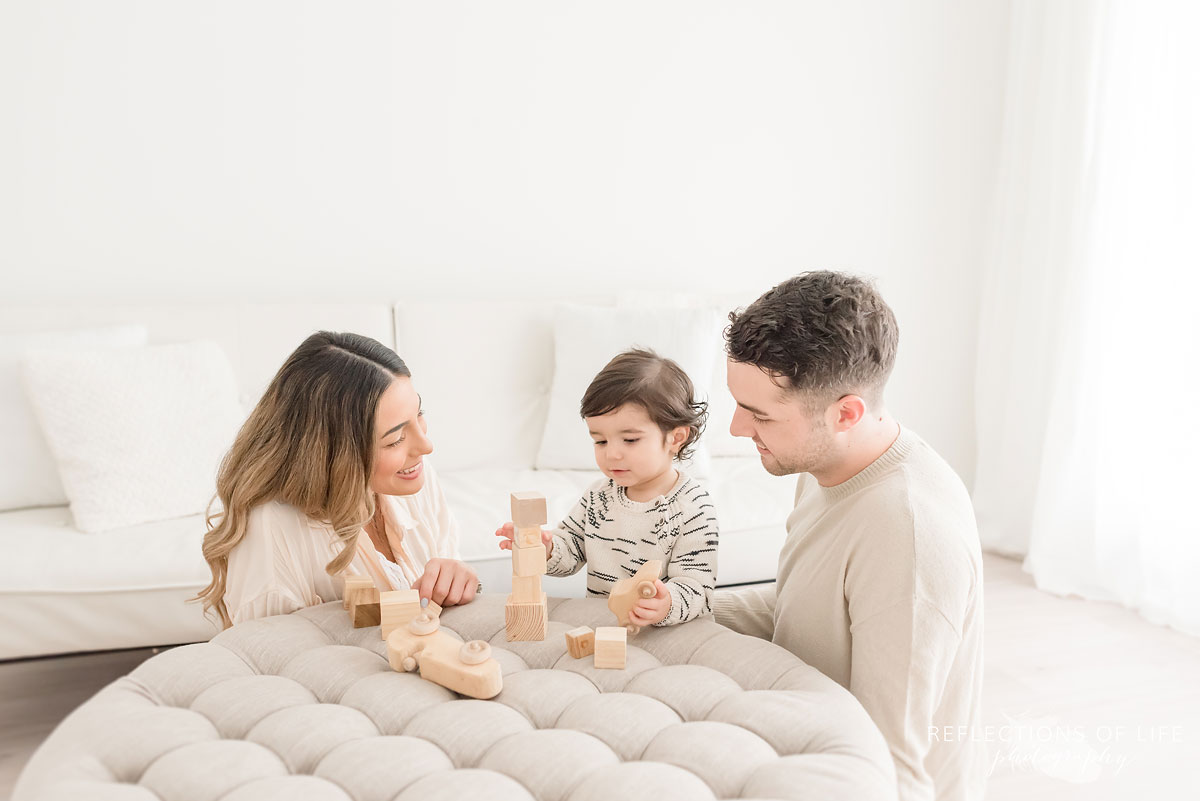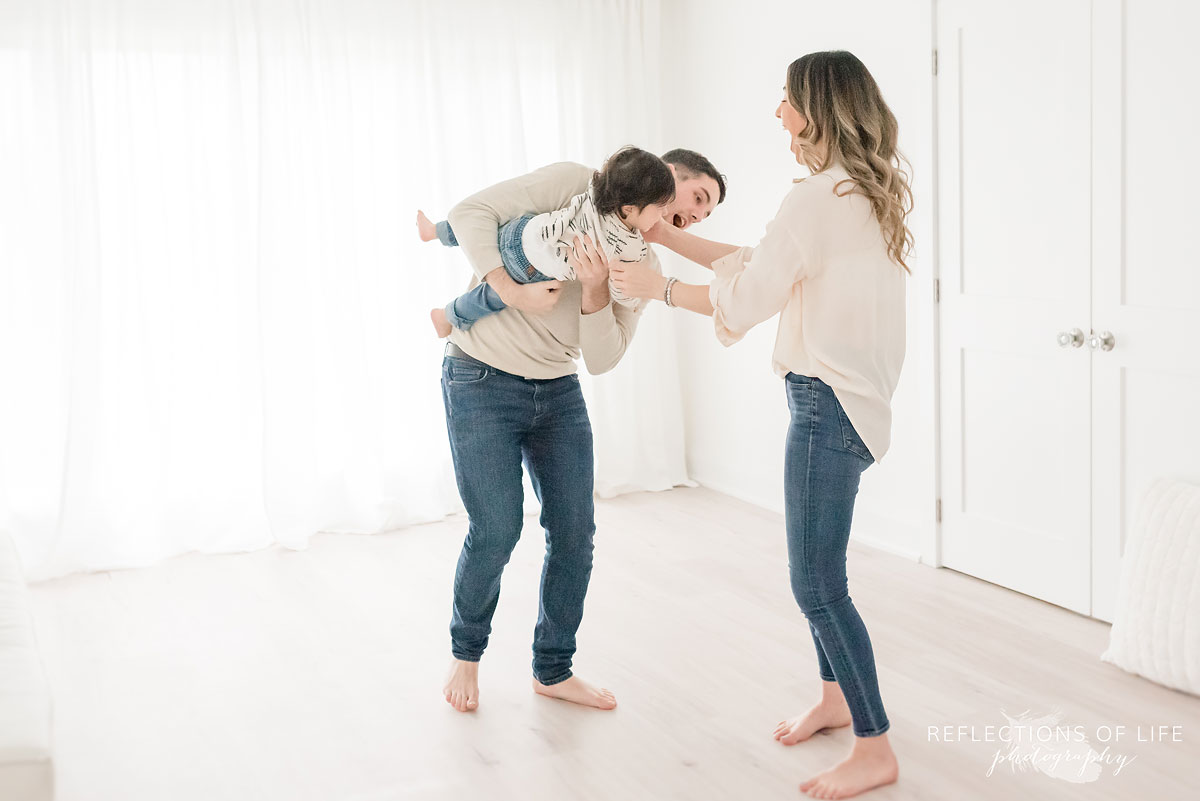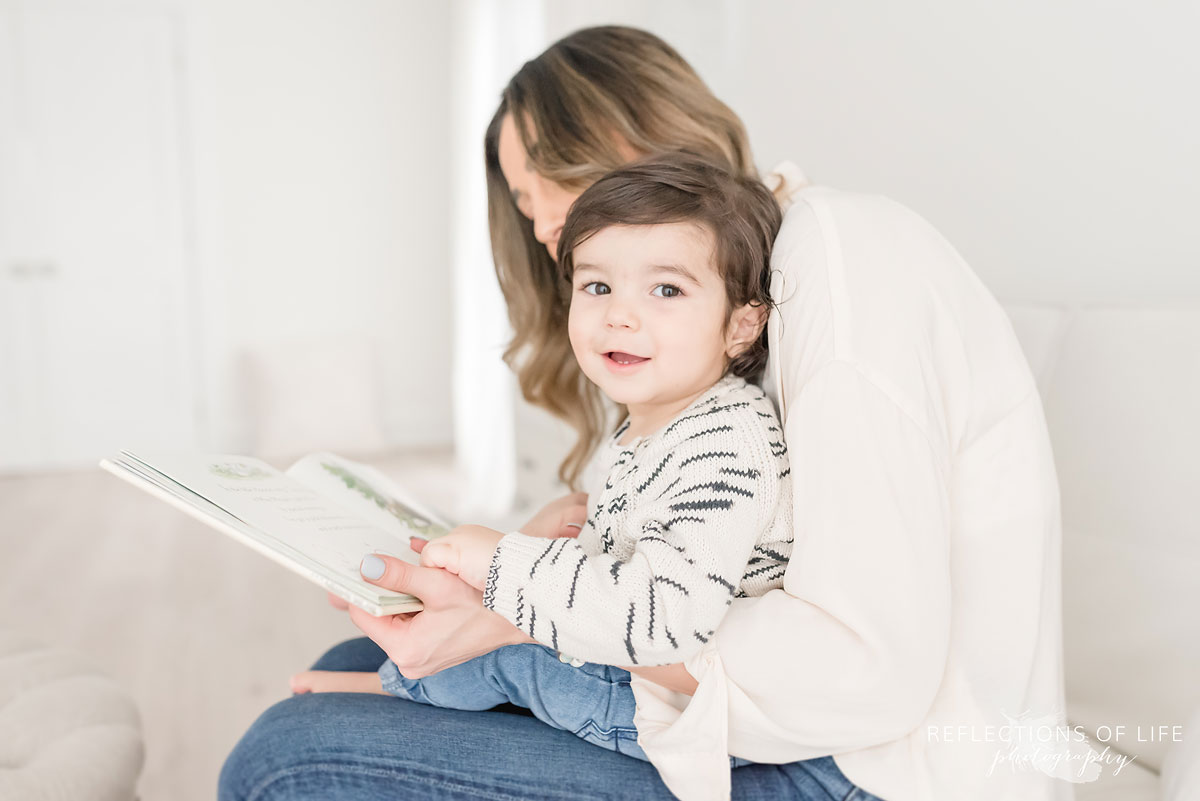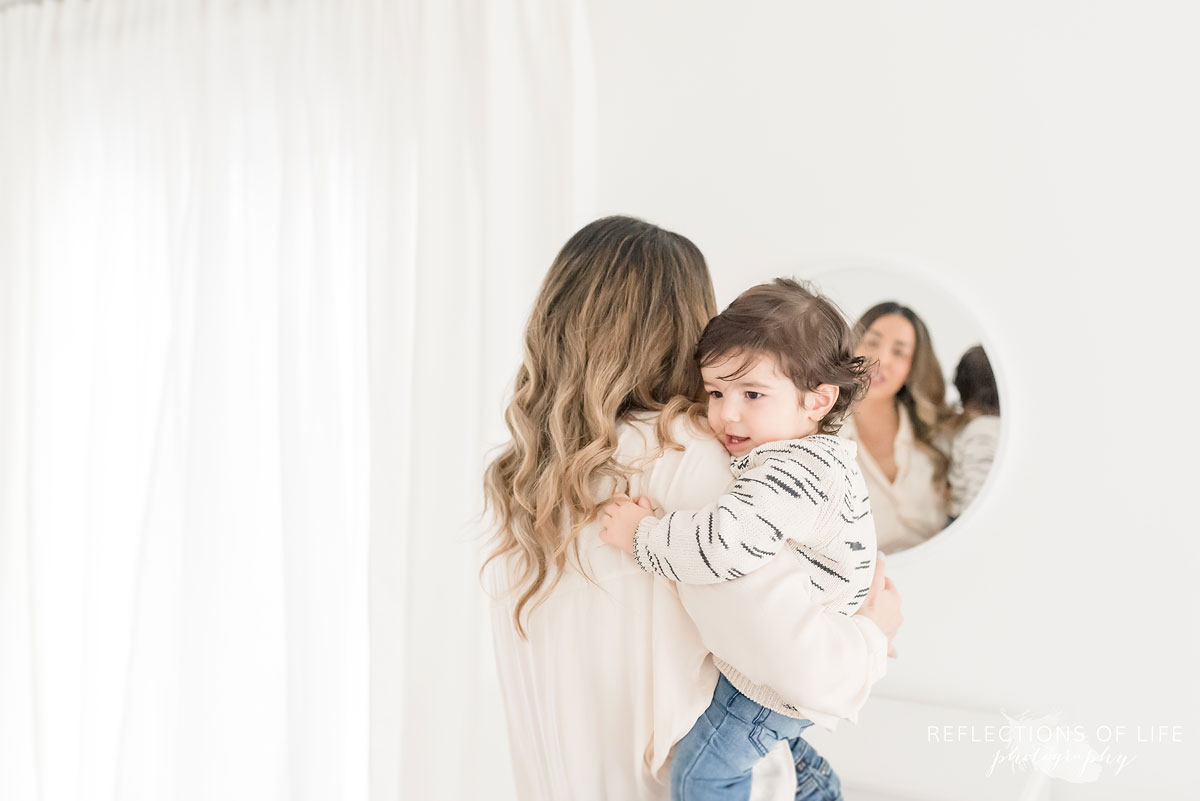 Their Family Album Design
Cassandra's Testimonial
"There are no words to describe our experiences with Karen! Not only are her photos beautiful, she has authentic ways of capturing REAL moments within your family. From start to finish she makes the experience truly amazing! I look forward to working with Karen for all my photo projects in the future. Thank-you Karen for capturing such beautiful memories that my family with hold dear for eternity!" - Cassandra Calendoro
Hi there, I'm Karen Byker from Grimsby, Ontario, Canada. I'm obsessed with newborn baby yawns, giggling kids and fancy flavoured tea.
I am a mom of four that understands the overwhelm of the every day, but I've learned how to embrace and enjoy the beauty of it. I've always believe we should be able to enjoy this life we chose.
I've been a professional photographer since 2005. I've helped hundreds of mamas to slow down, pause and use photography as a reminder to take a breath.
I'd love to talk with you about documenting the beauty through your chaos. Let's chat!