What Makes Your Portrait Experience Here So Different?
When I went to visit Jessica and Peter before their family session they told me a few things that opened my eyes.
They loved the time we spent photographing, and the fact that we didn't rush.
Before you arrive at the studio, I'm spending time making it as comfortable as it can be. I'll often ask you what music your kids love to hear so that I can have it ready in my Spotify playlist. Sometimes I send a personalized video that you can play for your littles, where I address them by name and show them the studio space so they can feel prepared. When you come in, the room is a blank canvas, ready for anything! We can read stories, do piggybacks, have pillow fights, blow bubbles, tell secrets and play game after game while I document it all.
They loved how the images showed their true personalities.
Because we're simply letting kids be kids, there's no need for that sit still and smile stuff! I'll use photography to tell a story of truth. I LIVE for hearing the words "That's SO him!" when I show my clients their images for the first time. Portraits that create not only a record, but that stimulate a reaction in you.
They had printed artwork all over the place!
I want to tell the story of your relationship with your sweet children, but I don't want to do it from image files on a digital hard drive that's never opened. I want to tell a printed story of your love and devotion and the way your children just put the biggest smile on your face. A story that your children have access to, that makes them feel loved and confident. I want to tell your story on your walls or in a beautiful album because it's important, and it matters.
I welcome you to the studio so we can tell your story together.
About This Family Session In The Studio
Jessica, Peter and their littles, John Andrew and Nicolina were all smiles and laughter during their time here. We went from one activity to the next, letting things naturally unfold and the kids simply be kids. This family,(and these types of family sessions) are my favourite! You'll find their previous family session here.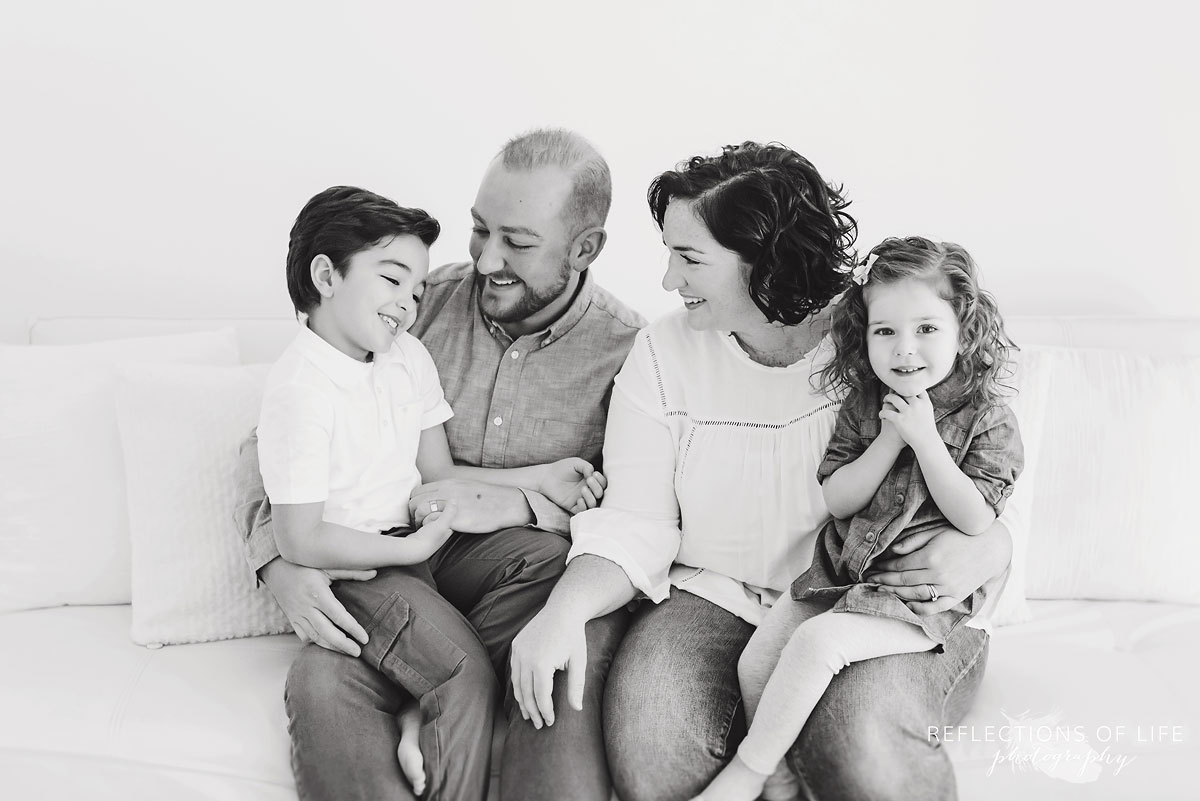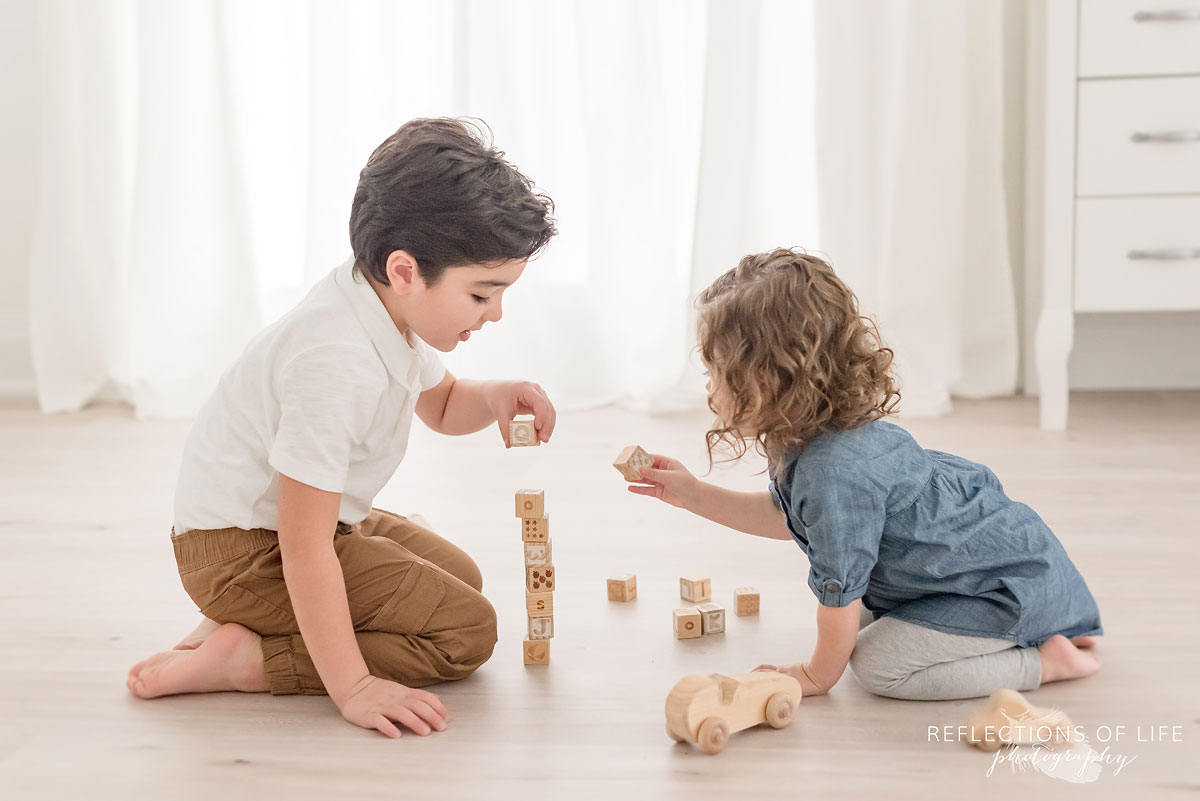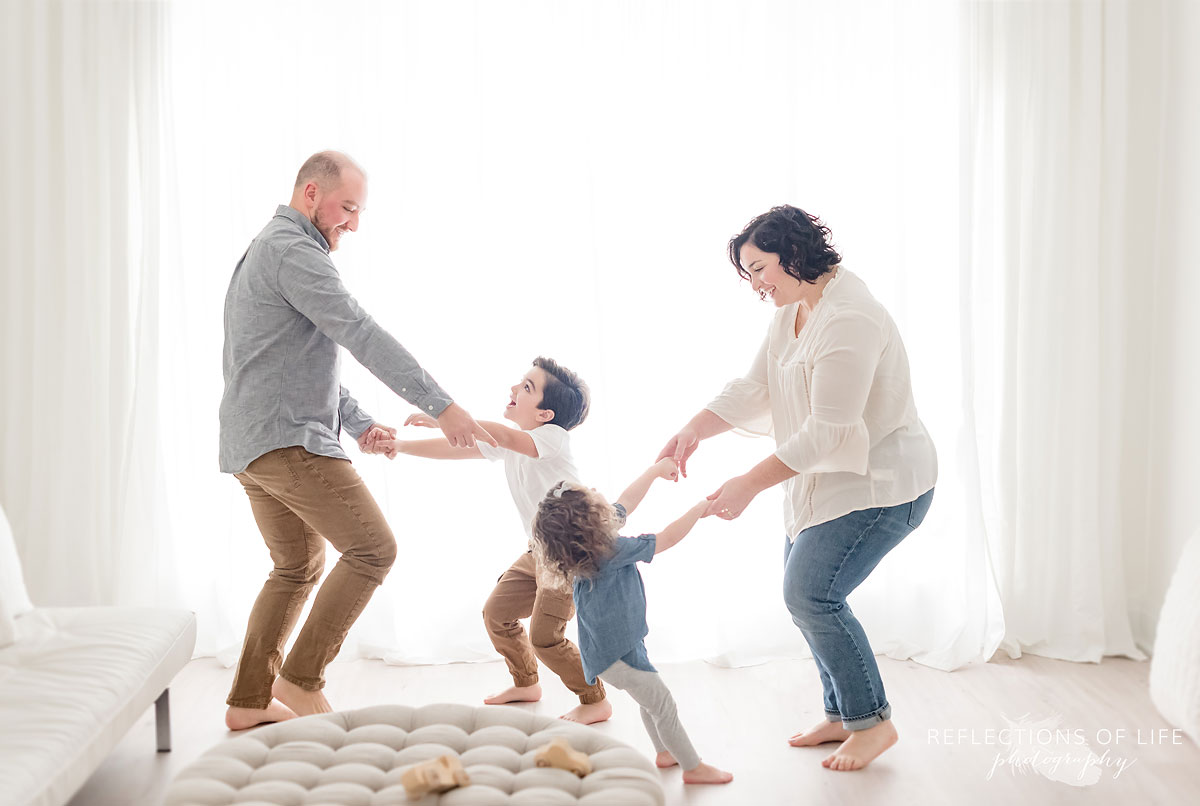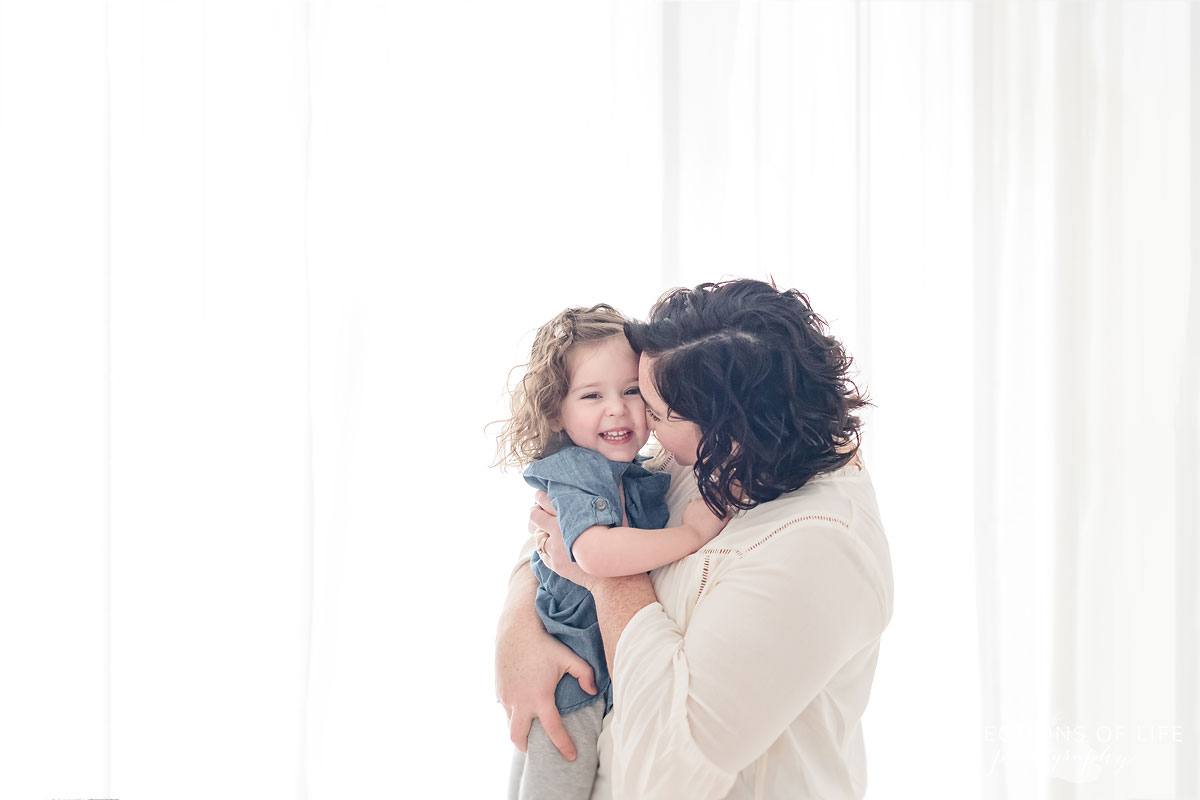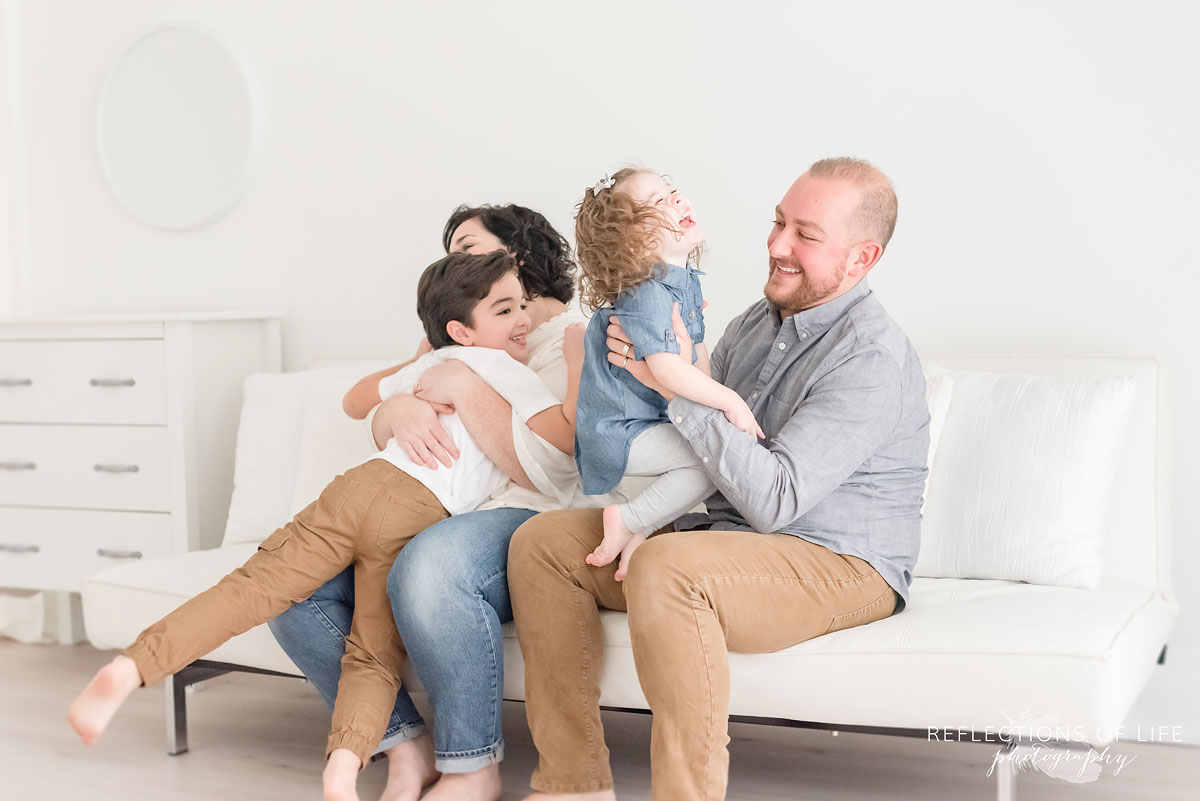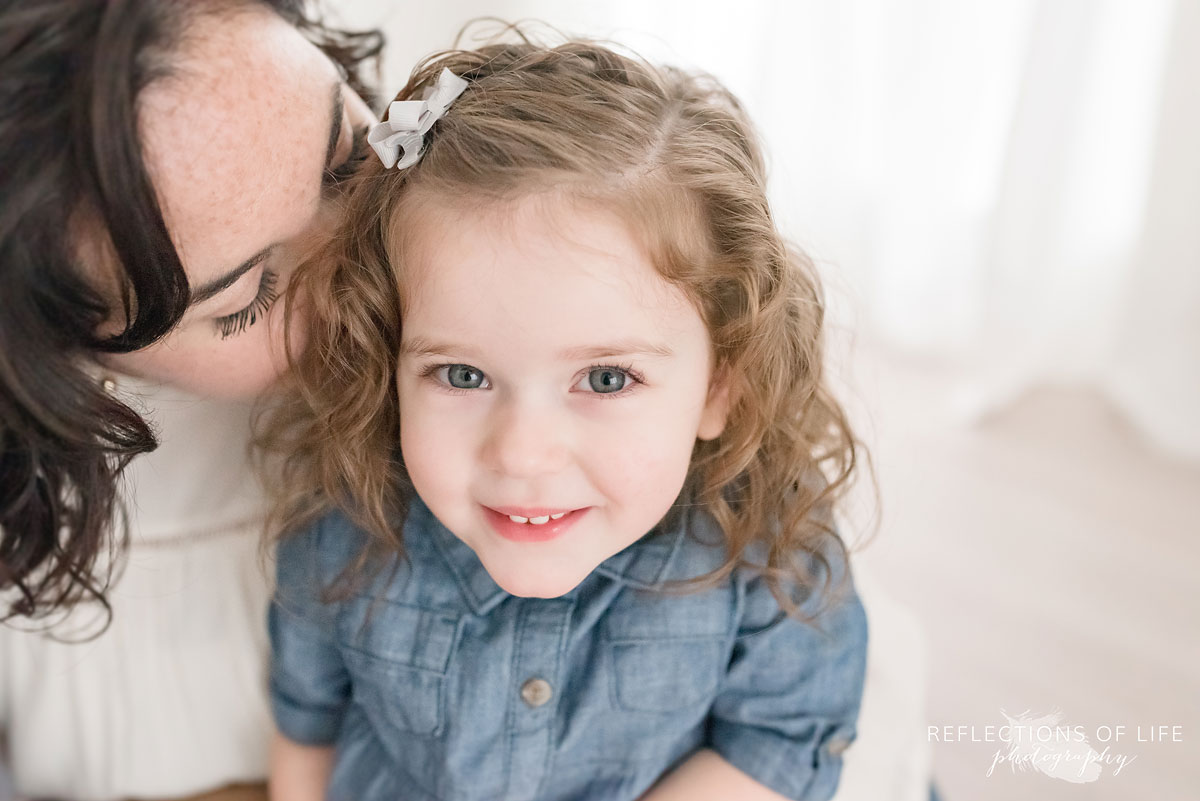 Their Family Album Design
Jessica's Testimonial
"Karen has photographed my family 5 times in the last 5 and a half years. Since our very first experience with her, Karen has been warm and kind to all of us in a way that allows us to feel and then look comfortable and natural in our photographs. She captures the true essence of our family, and especially my children, in each session, and we are always stunned with the beautiful images that we are presented with. She offers beautiful packages and is very accommodating with respect to her products. We will return to her for our next family photos and will look forward to it, just as always." - Jessica Mottola
Hi there, I'm Karen Byker from Grimsby, Ontario, Canada. I'm obsessed with newborn baby yawns, giggling kids and fancy flavoured tea.
I'm a mother of four that understands the chaos of the every day, but I've learned how to embrace and enjoy the beauty of it. I believe we should be able to enjoy this life we chose.
I have been a professional photographer since the year 2005. I've helped hundreds of mamas to slow down, pause and use photography as a reminder to take a breath.
I would just love to talk with you about documenting the beauty through your chaos. Let's chat!