Why I Am Passionate About Photography
Why I'm Passionate About Photography
If you asked, I'm sure every photographer will tell you that they're passionate about photography. I am sure they would describe to you the feeling of getting that amazing image that you know your client will freak out over as a huge rush and how it is incredibly satisfying as an artist. I completely agree with all of that, but I also think it's also so much more.
Creating Meaningful Art
It is always a goal of mine to create meaningful images. I want to create images that are taken when something of true importance is happening; you're telling your husband what it is about him that makes him such a wonderful father to your brand new baby or he's telling your new daughter his one greatest wish for her. Images that are truly beautiful, but that also allow you to look back at and remember what you were seeing, saying, hearing and feeling at that specific moment. There are many photographers that simply pose you, ask for a specific expression and snap away. I prefer a more honest, organic approach.
Outdated Portraits Are Valuable
Recently, I had an ordering session here in the studio where my clients mentioned that they wanted to update their portraits. Having current portraits of your loved ones is important, but I also had to tell them how valuable those portraits they were updating truly are, because until my little ones began really growing and changing, I didn't understand the value in it either. I just thought they should be reflections of them, as they are today. Those outdated images truly take me back in time every time I walk in the room. You cannot place a dollar value on that. You can't place a dollar value on your family history.
An Urgency To Use My Gift
As an artist, I feel an urgency to create, a rush when I do, and a feeling of fulfillment when I've pleased myself as well as my client. I feel that God has given me a gift, and it's my job to use it. When I do, it feels like all is right with the world and I can't wait for the next opportunity.
How Else Will You Remember?
Those who know me well understand that I struggle a great deal with my memory. I barely remember my childhood, and the only things that can take me back to those memories are my photos. Because my mother saved them for me, I've gone back to them several times over the years. It's helped some of those memories to remain.
It's my choice to spend my life providing you with images that bring it all back, not just what you looked like, but what you felt like. To provide images that move you, portraits that give you that lump in your throat and that make you gasp for air.
Are you ready to create images that are meaningful, that tell the story of your family, of your children, of your love for one another? Are you ready to have images that won't just matter now but will create a legacy for your kids? Are you ready to work together to capture your unique beauty?
I can't wait to see the art we will create together.
About This Family Session
This is Kristen, Ryan, Emmery and Quinn. We all loved our dance party to Baby Shark and other fun songs. We spent our photoshoot time together blowing bubbles, stacking blocks and reading books. Big sister Emmery is sweet, sensitive, and absolutely beautiful. Quinn is a little slow to warm up but she has a smile that warms up the whole room. I now call her my little chipmunk. xo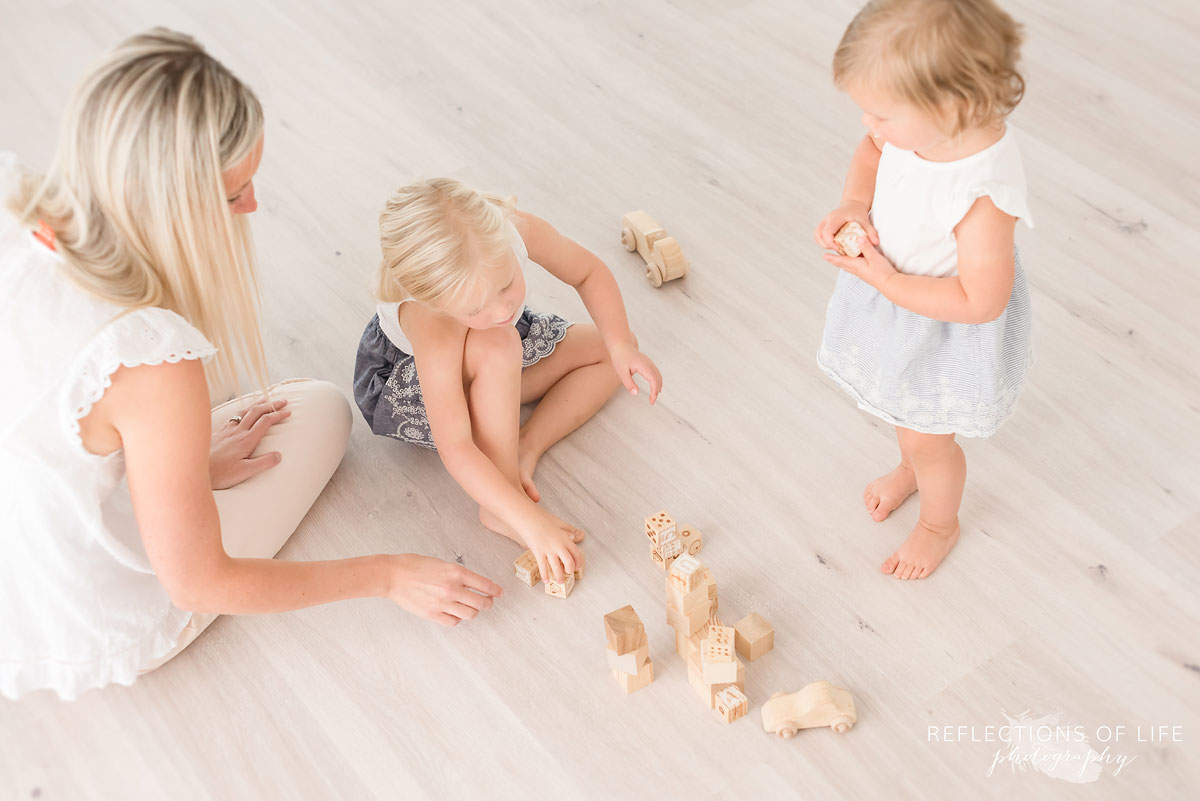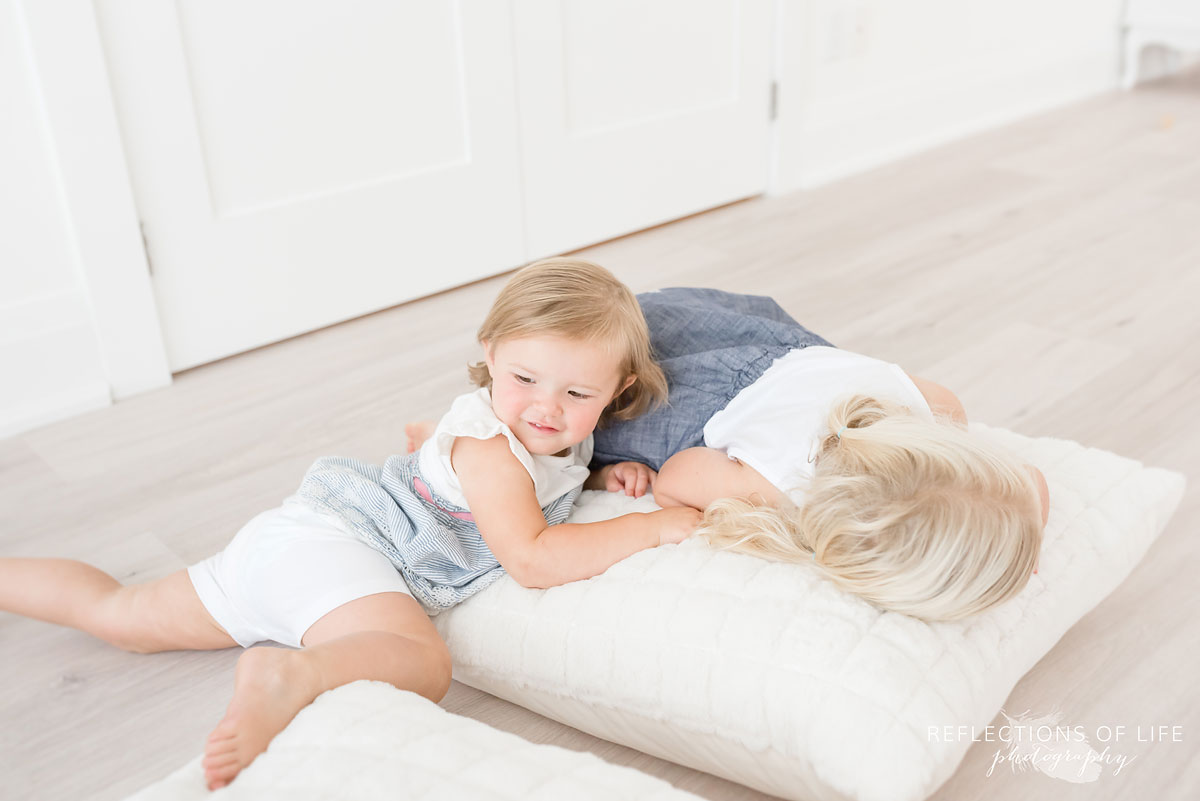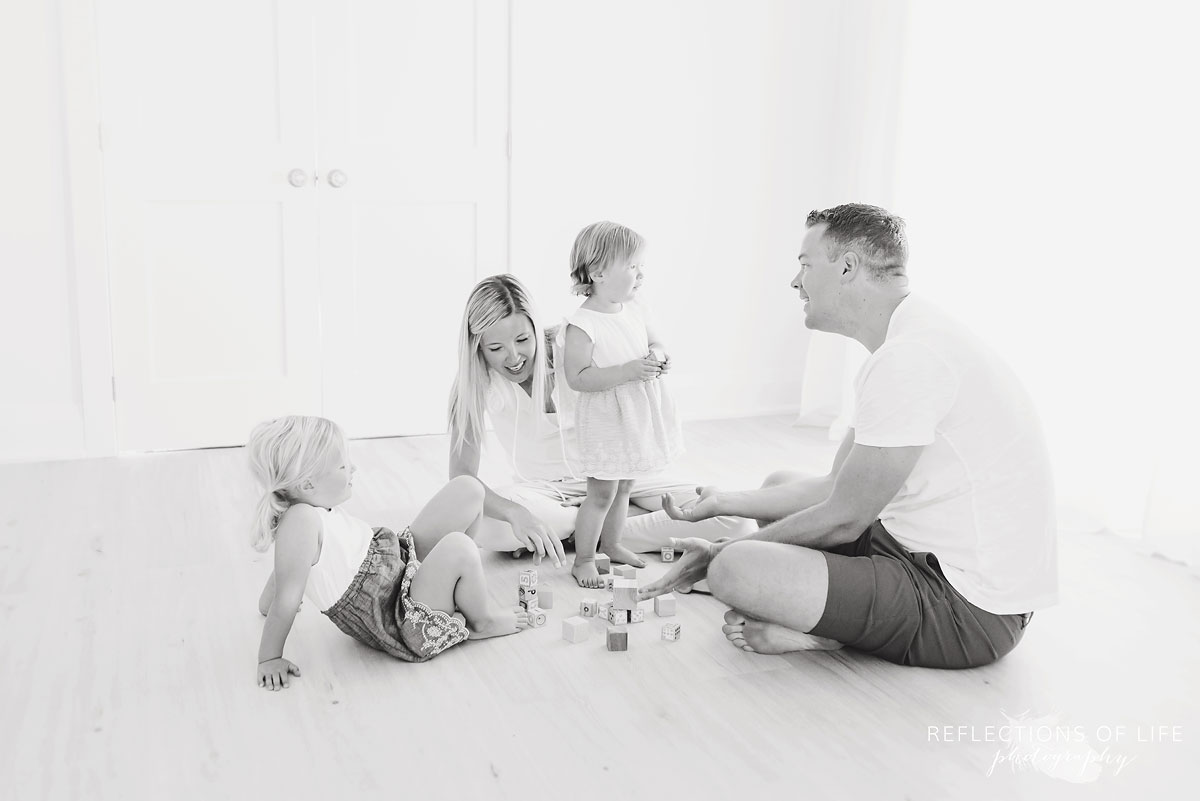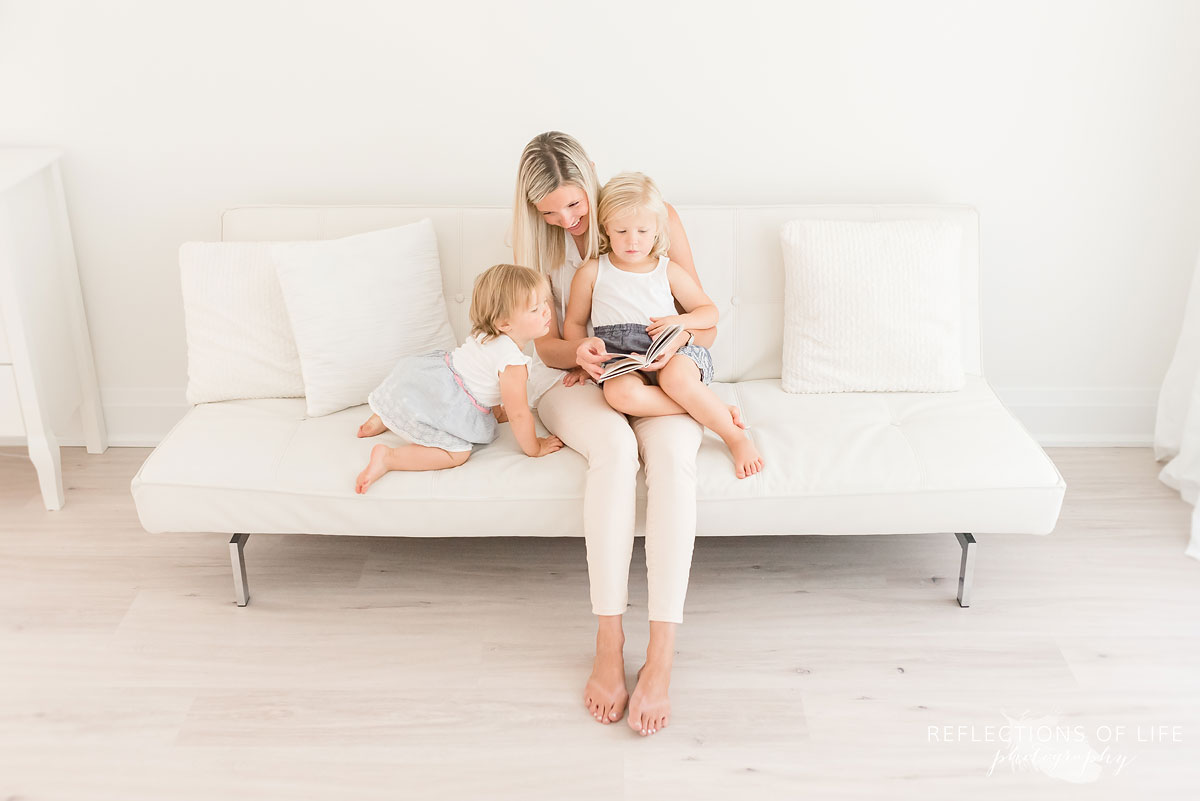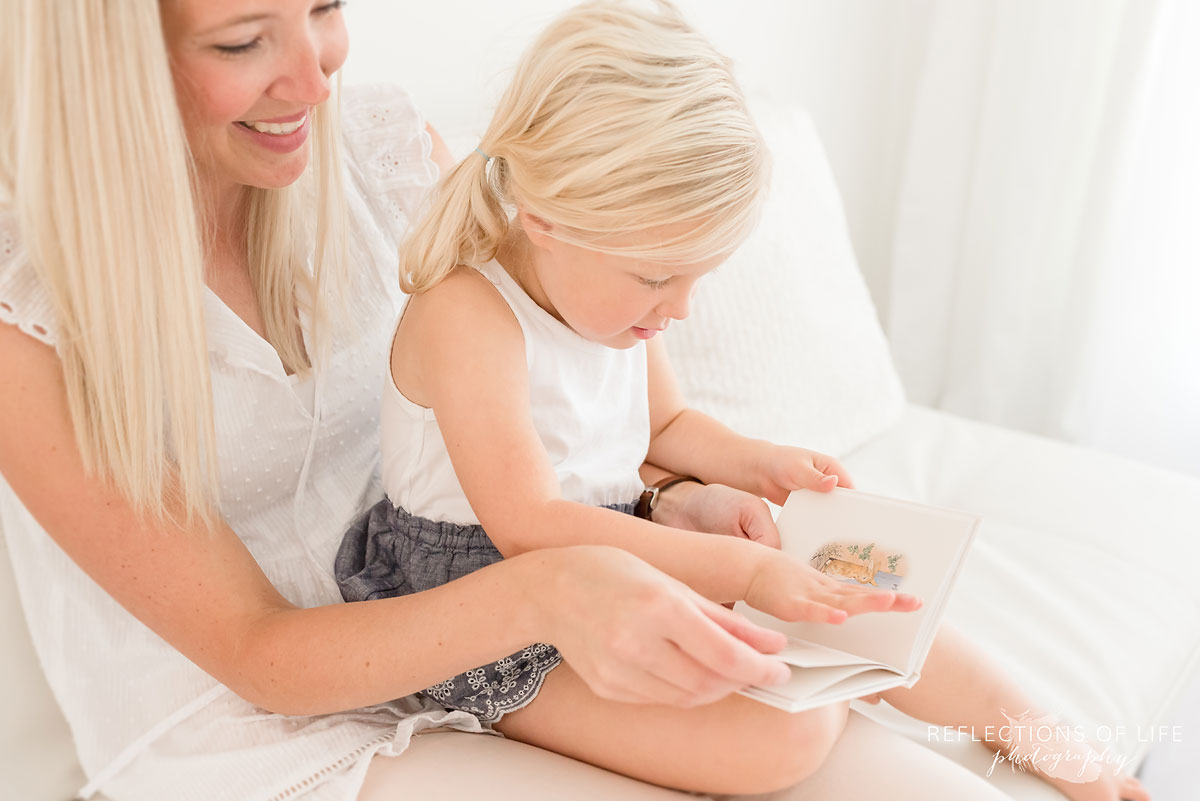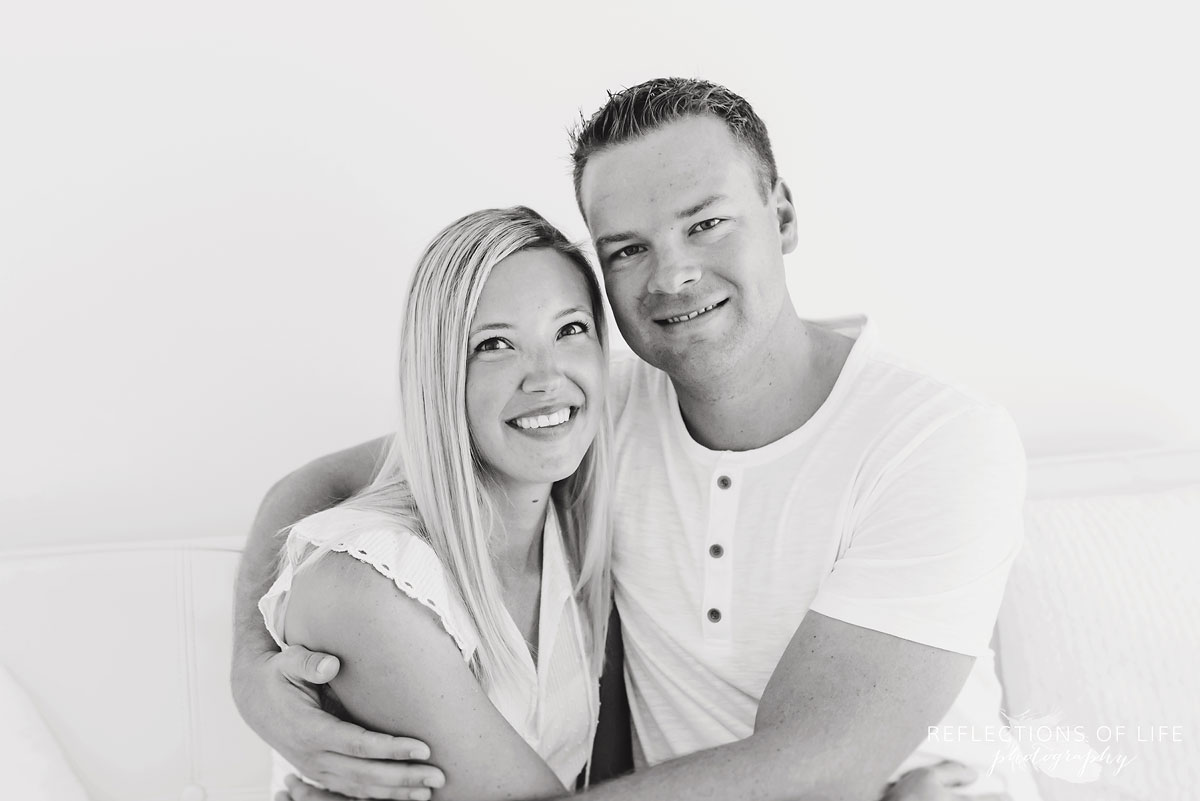 Client Testimonial
"We recently had a wonderful experience getting photos taking with Karen! From start to finish she made sure that everything was prepared and organized. As tricky as it can be getting pictures of small children, Karen was amazing at coming up with activities for our girls. She kept things moving and was so warm and welcoming! Her home studio is gorgeous." - Kristen Hogg
Hi there, I'm Karen Byker from Grimsby, Ontario, Canada. I'm obsessed with newborn baby yawns, giggling kids and fancy flavoured tea.
I'm a mother of four wonderful children that understands the overwhelm of the every day, but I've learned how to embrace and enjoy the beauty of it. I believe we should be able to enjoy this life we chose.
I've been a professional photographer since 2005. I've helped hundreds of mamas to slow down, pause and use photography as a way to take a breath.
I'd love to talk with you about capturing the beauty through your chaos. Let's chat!