Happiness Is In the Form of Grandmas
Happiness is in the form of Grandmas.
Happiness can come in many shapes and sizes. Happiness may be in the form of freshly baked cookies. Happiness may be in the form of the sun shining down so heavily or your big, fluffy mutt of a dog. It may be in the form of leaves on a tree in the middle of autumn. For me, though, happiness is in the form of grandmas.
Grandma, you are so sweet and make everyone so happy.
Tell me grandma, what do you put in the family pie recipe to make the crust so flaky?
Tell me grandma, what would you say to your 20 year self now that you've experienced so much life?
Tell me grandma, what is the name of the perfume you have been wearing for over thirty years?
Tell me grandma, what is it like to be a grandma?
Hugging you is like going for a walk right after it rains. Relaxing and calm. Watching you smile is seeing joy like never before. It is so refreshing. There is so much intelligence within your words. There is so much experience behind your actions. You, grandma, are the epitome of what it means to love and to be loved. Thank you, grandma, for all that you are.
About These Beautiful Sessions
Did you know that July 23rd was Gorgeous Grandma Day? We celebrated this wonderful day by inviting families and grandmas into the studio. I had the privilege of meeting some really inspiring and strong women, and I'm so glad I did. Take a look at some of the special moments we captured together. If your lovely grandmother is still around today to hug tightly, give her a little extra one from me too.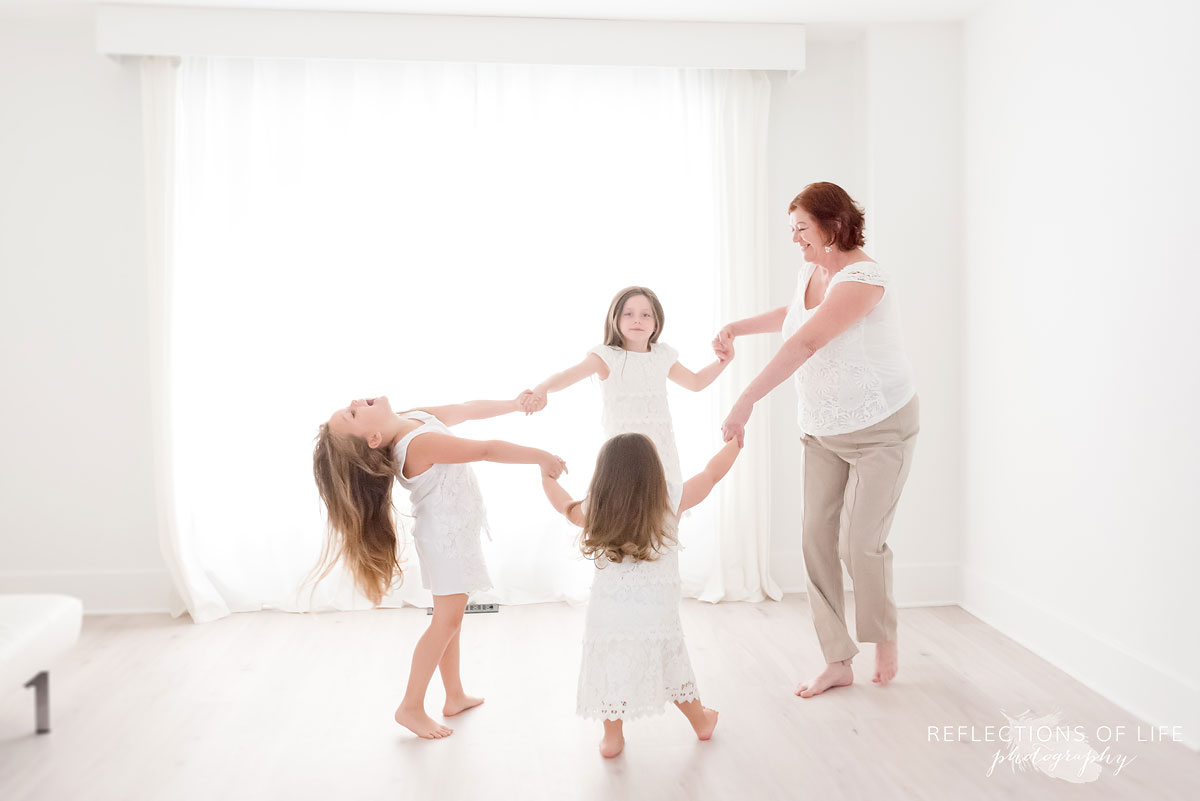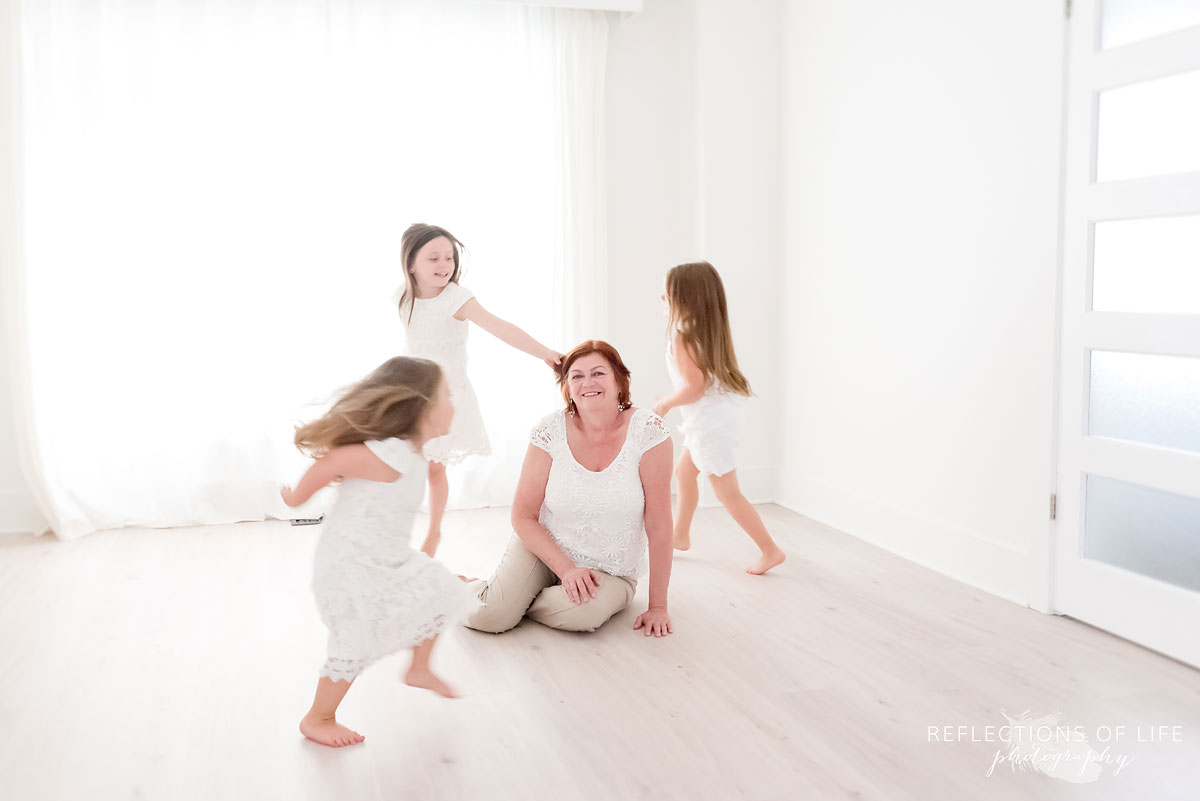 Hi there, I'm Karen Byker from Grimsby, Ontario, Canada. I'm obsessed with newborn baby yawns, giggling kids and fancy flavoured tea.
I'm a mother of four that understands the overwhelm of the every day, but I've learned how to embrace and enjoy the beauty of it. I believe we should be able to enjoy this life we chose.
I've been a professional photographer since 2005. I've helped hundreds of mama capture the beauty of their crazy lives, so they can enjoy it forever.
I'd love to talk with you about documenting the beauty through your chaos. Let's chat!