Little One, You Are So Tiny But So Perfect
Little one, you are so tiny but so perfect.
I have never seen anything more amazing than you. You are so much joy cramped into the tiniest, little human. As soon as you came into this world, I made sure you had ten fingers and ten toes. Now that you're growing more and more every day, I want to freeze this moment. This moment right here. Why can't you just stay small forever?
I love the way your toes wiggle, even the tiniest amount. I love the way your eyelashes flutter when you sleep. I love the way you stretch with your fists in line with the top of your head. I love the way you hiccup or sneeze, slightly scared because you didn't know your body was capable of that. I love the way your hand only takes up one quarter of mine.
I want to appreciate every little thing about you as much as I can. Your fingers, your feet, your eyes, your nose, your lips. It's all so tiny, but it's all so perfect.
I never realized that someone so small would take up the most room in my heart. But here you are claiming everything and not sharing with anyone, and I'm completely ok with that.
About This Newborn and Family Session
This is Maria, Vincent and their newborn son, Ezra. In addition to his adoring parents, he's already so well loved by his extended and his church family. And me, of course!
Ezra is signed up for our membership, so you'll be sure to see more of him here on the blog and on our social media as he grows and changes. Can't wait to see who he starts to look more like, mama or daddy! xo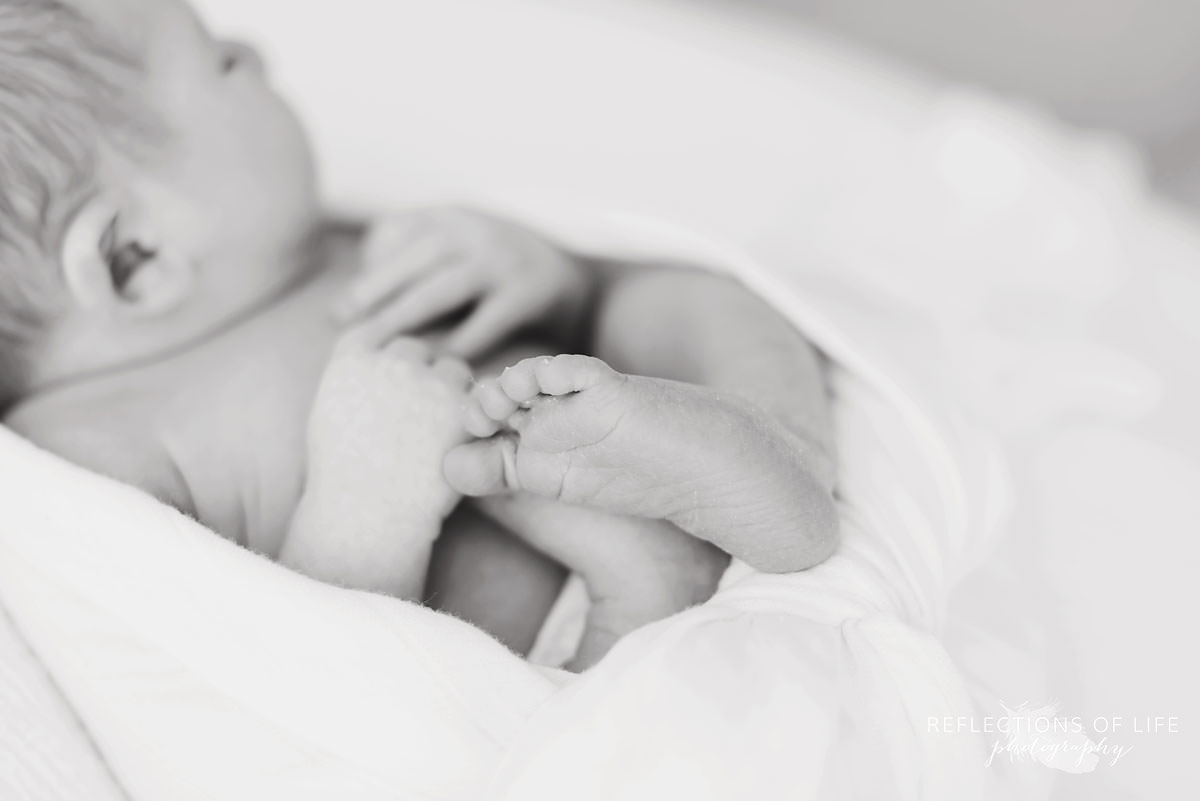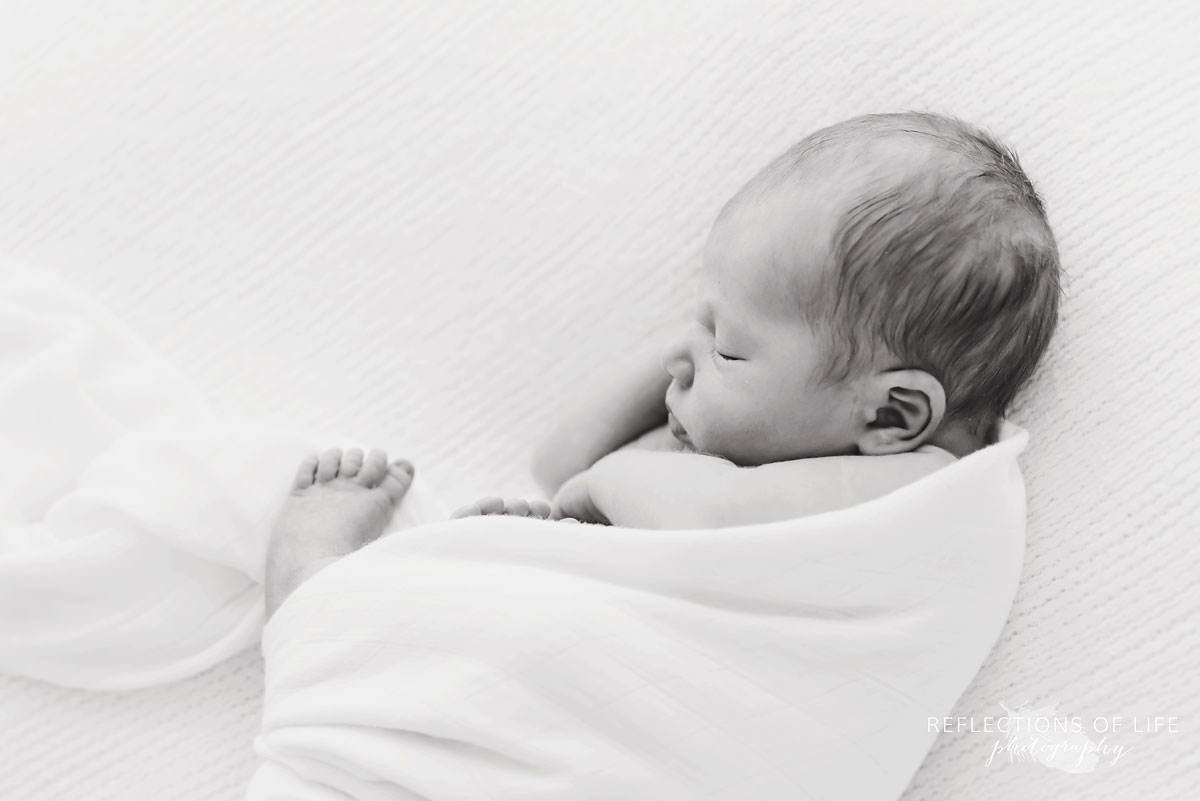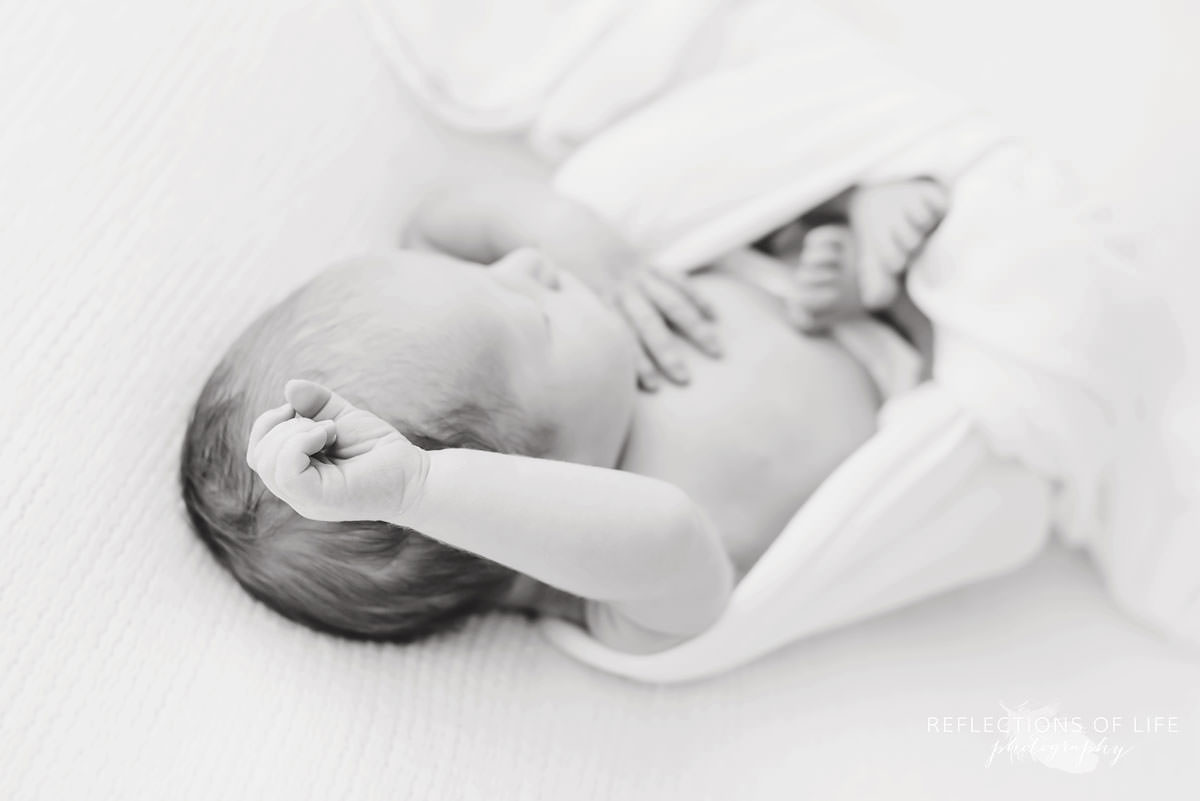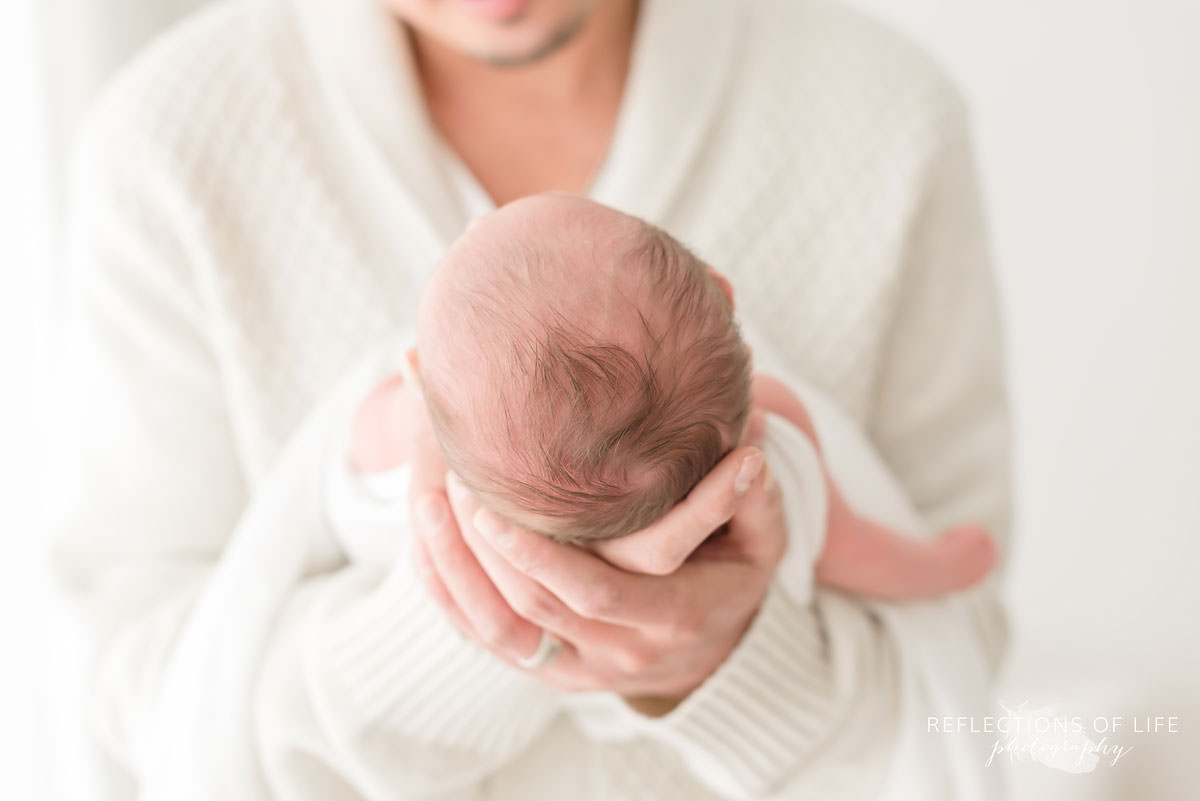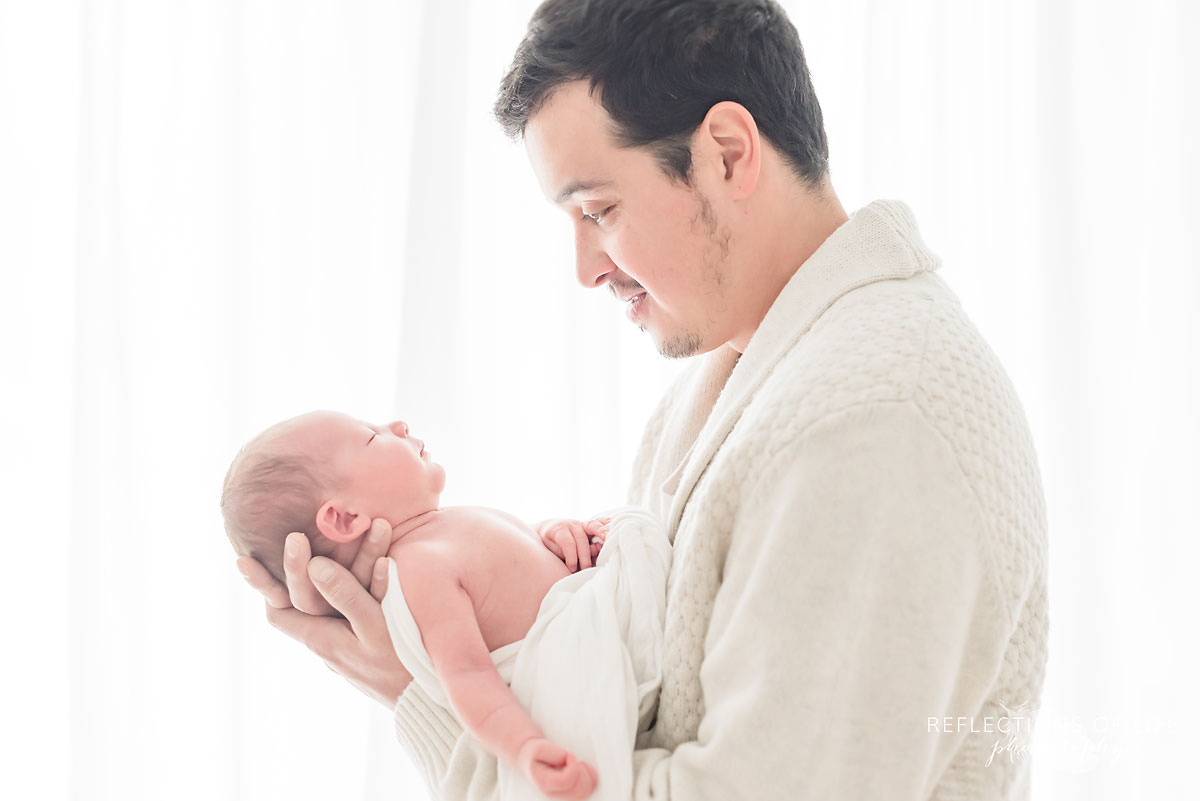 Ezra's Newborn & Family Album Design
Maria's Testimonial
"We had our newborn session this week featuring our newborn son, Ezra. Working with Karen is just such a wonderful experience. She is enthusiastic, funny and captures such beautiful photos. She captures real moments and memories of your family and makes the experience truly amazing and is naturally so good working with newborns! If you want an amazing experience and beautiful photos for a lifetime then book with Karen! " -Maria Romanell
Hi there, I'm Karen Byker from Grimsby, Ontario, Canada. I'm obsessed with newborn baby yawns, giggling kids and fancy flavoured tea.
I'm a mother of four that understands the overwhelm of the every day, but I've learned how to embrace and enjoy the beauty of it. I believe we should be able to enjoy this life we chose.
I've been a professional photographer since 2005. I've helped hundreds of mamas to slow down, pause and use photography as a reminder to take a breath.
I'd love to talk with you about documenting the beauty through your chaos. Let's chat!