Mama, You Are My Lullaby
Sometimes I hear your voice and I find my heartbeat slow down and I think they call that peace. And sometimes I listen to the sound of your heartbeat thumping in your very chest and it gives me rest. And when you sing to me and tell me your stories, it is like a love washing over me reminding me that I belong. That I am not here just because or for whatever reason, but I am here growing inside of you because I belong.
Mama, do you know that when you laugh, it echoes through my entire being? I love it when you laugh.
You are my lullaby. You are my song. You are the one whose syllables I can snuggle into and feel safe.
Maybe you're reading a lot of books, blogs and websites. Maybe you wonder if you have what it takes or if you'll be the kind of mama that I want or that I need. Maybe there are fears that rise up in your heart like white flags.
But what I want you to know most is that the sound of your heartbeat calms my own and that the sound of your voice calls out my own. That's what I hear and that's what I look for in the night and in the morning as you hold me.
Mama whatever you do, never stop talking to me.
You are my lullaby. You are my song. You are the one whose syllables I can snuggle into and feel safe.
Let me lay upon your chest and hear the thumping of your heart. Let me crawl into your stories and your laughter that seems to bounce off the walls. Let me sit in the middle of your songs that you whisper over me just so.
Let me climb into your heart. Let me belong to you.
About This Maternity Session
Maria and Vincent are just about to welcome a beautiful baby into the world! See that perfectly round baby bump?
They were so sweet and fun to photograph here in the studio. We laughed countless times and used many pieces of the studio wardrobe. Maria looked absolutely perfect in each one.
They loved their images, and I keep envisioning their baby in their arms. Pregnancy is wonderful. xo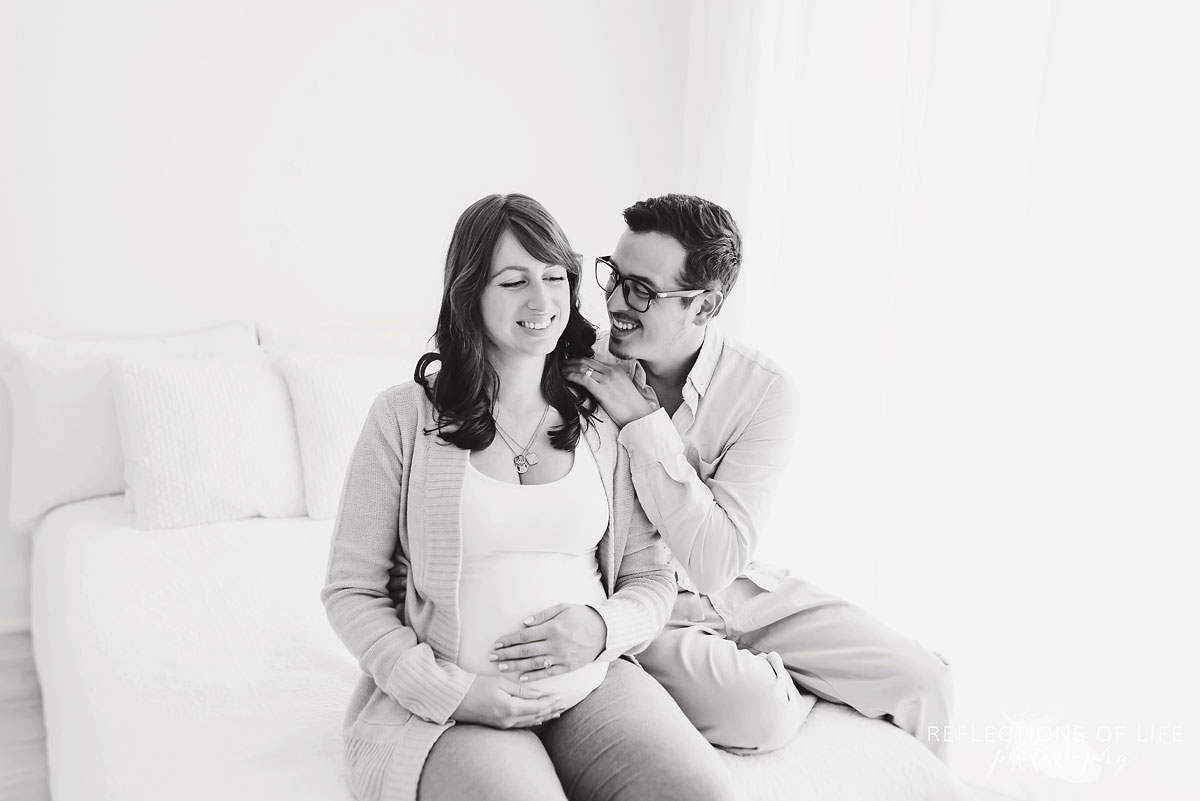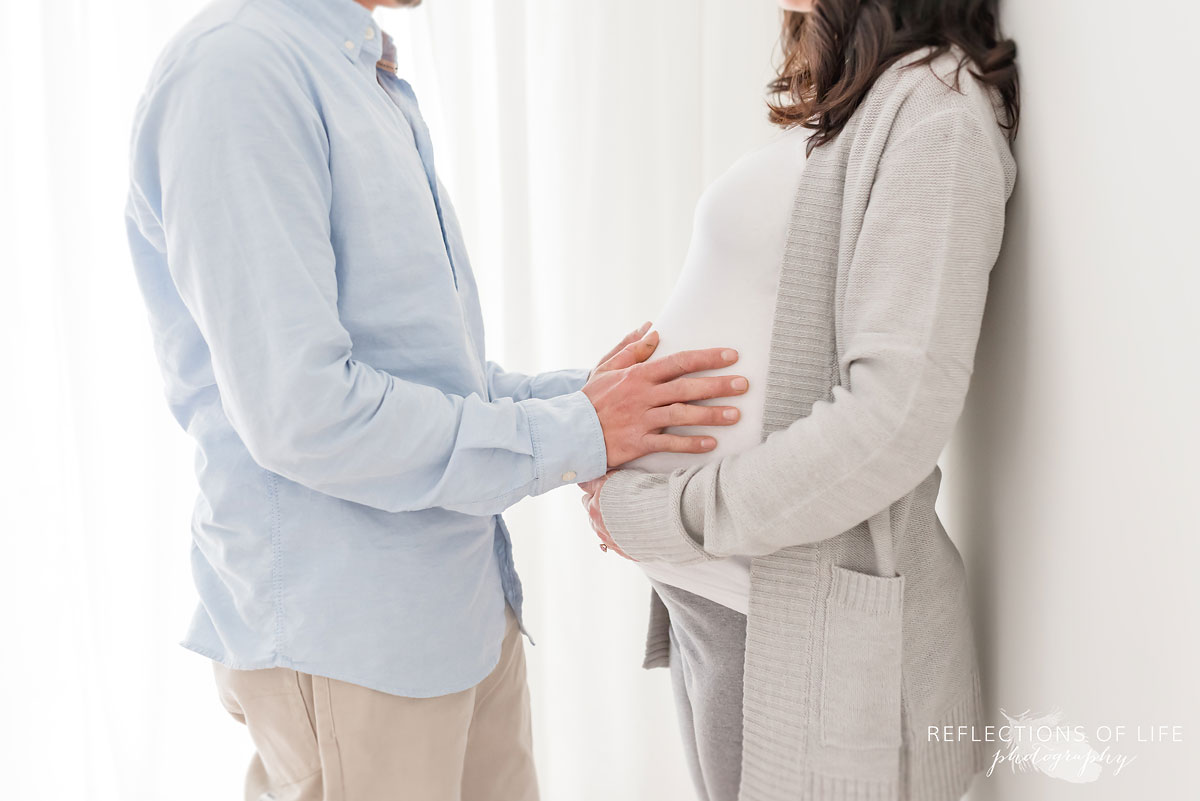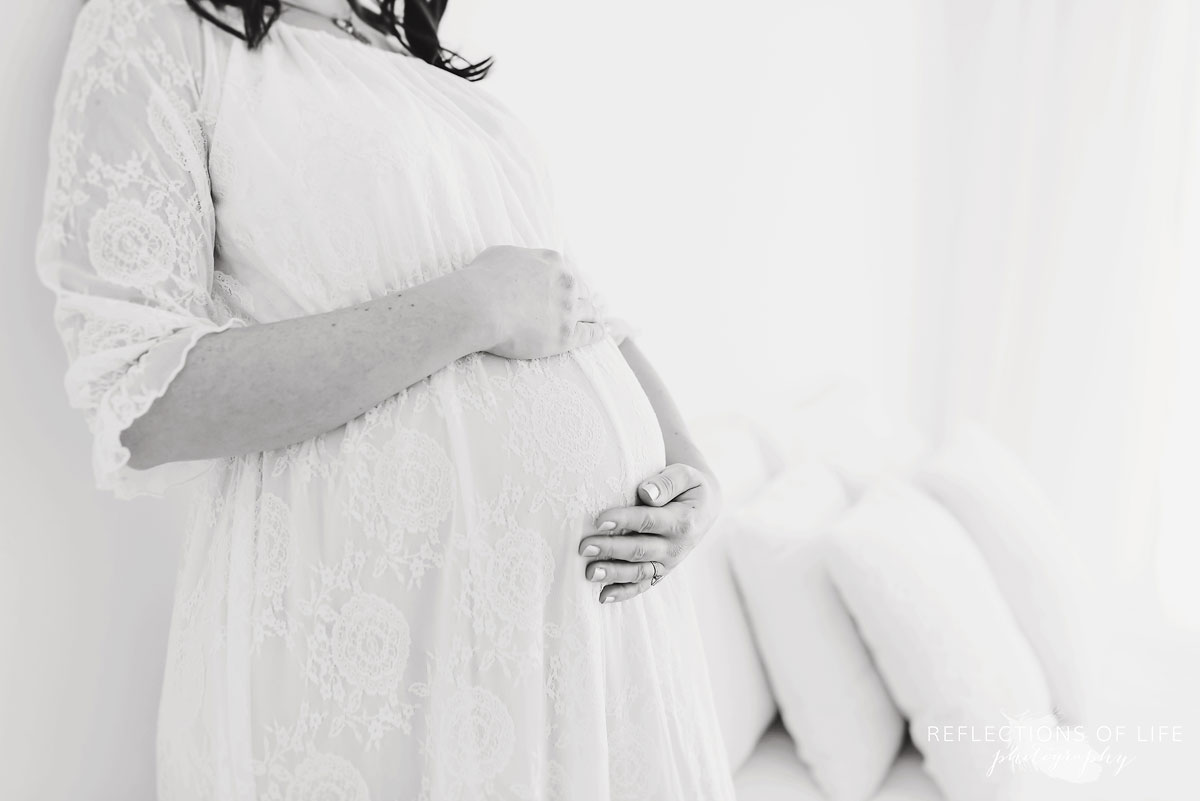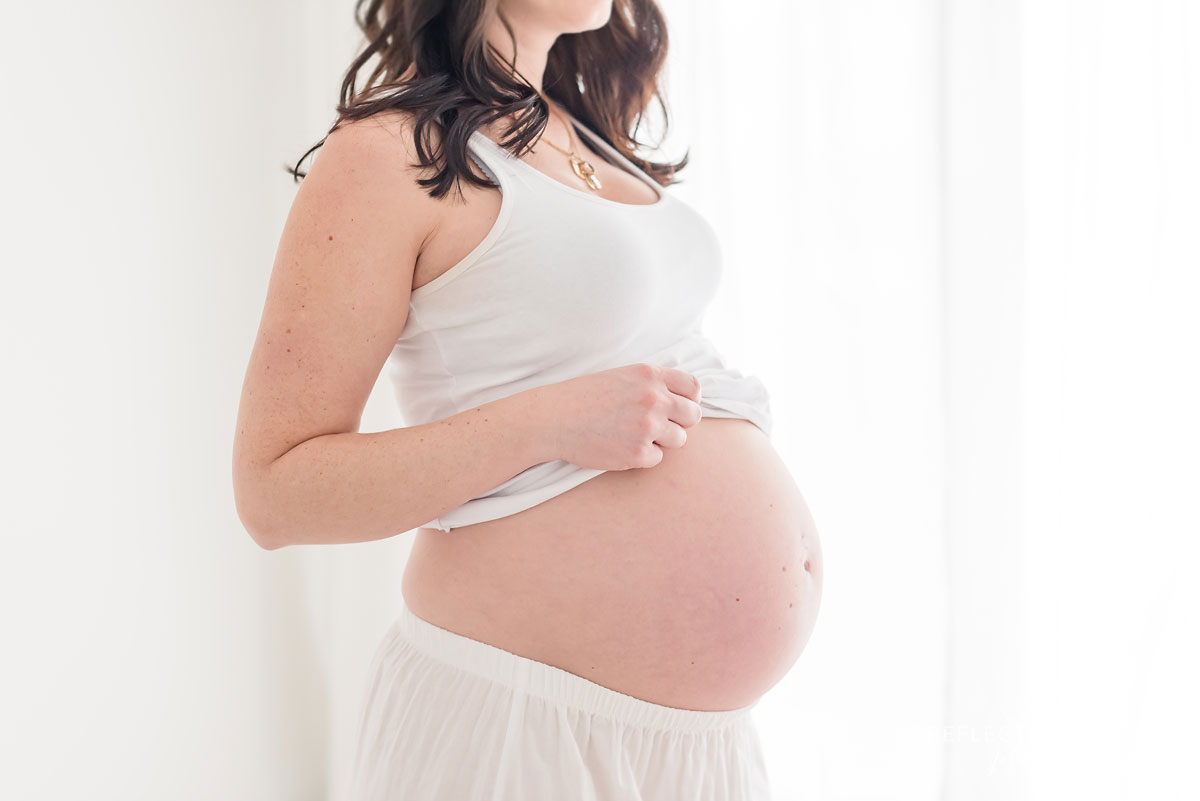 Their Maternity Album Design
Maria's Testimonial

"Karen is delightful to work with! I had a maternity session with Karen at her beautiful studio and she made sure both my husband and I felt at ease. She is a gracious and funny person who captures real moments and makes you feel comfortable and natural. I would absolutely recommend anyone who wants beautiful photos to hire Karen. We will be working with Karen again for our newborn session and a family session, both of which I am so looking forward to!" - Maria Romanell
Hi there, I'm Karen Byker from Grimsby, Ontario, Canada. I'm obsessed with newborn baby yawns, giggling kids and fancy flavoured tea.
I'm a mother of four children that understands the chaos of the every day, but I've learned how to embrace and enjoy the beauty of it. I believe we should be able to enjoy this life we chose.
I have been a professional photographer since 2005. I've helped hundreds of mamas to slow down, pause and use photography as a reminder to take a breath.
I'd love to talk with you about documenting this beauty through your chaos. Let's chat!