Your Bright Smile is Contagious
Your smile lights up a room. That joy that bubbles out of you when you find something simply hilarious is contagious. The way your lips turn upwards when you meet someone new is beautiful. And how you tilt your head just slightly when you are doing something you love like you're carrying sunbeams in your cheeks is stunning. I love the way you stick out your tongue when you're concentrating. So smile. Laugh. Do what you love. It looks so good on you.
There is power in documenting your children. As they grow. As they learn. It is important to remember every stage of their life. They don't stay little for long. Newborns soon become toddlers. Once they say their first real word to taking their first step. Toddlers than become old enough to go off to school. There they go. Every day they leave you for hours on end. The time you have to spend with them becomes more and more precious. So document those moments you have together. Hold on to those memories.
Don't let those smiles slip away. Watch their smile grow as they grow. Pay attention to their joy. Find reasons to smile. Because when you smile they can't help but smile back. Choose to document those smiles. Hold on to those smiles. From the newborn chubby cheek smiles to two front teeth missing smiles. Every smile is important. Every smile is precious. Every smile is loved. Choose to document those smiles and don't let them come and go as time comes and goes. Rather save those smiles for a lifetime. A picture is worth a thousand words. But a picture with a smile is worth even more than that.

About This Family Session
This is Ferris. His parents Amy & Chris have already trusted me many times to document his first year of life, and I am so excited to see him grow and change even more. View his adorable newborn and his super sweet baby session.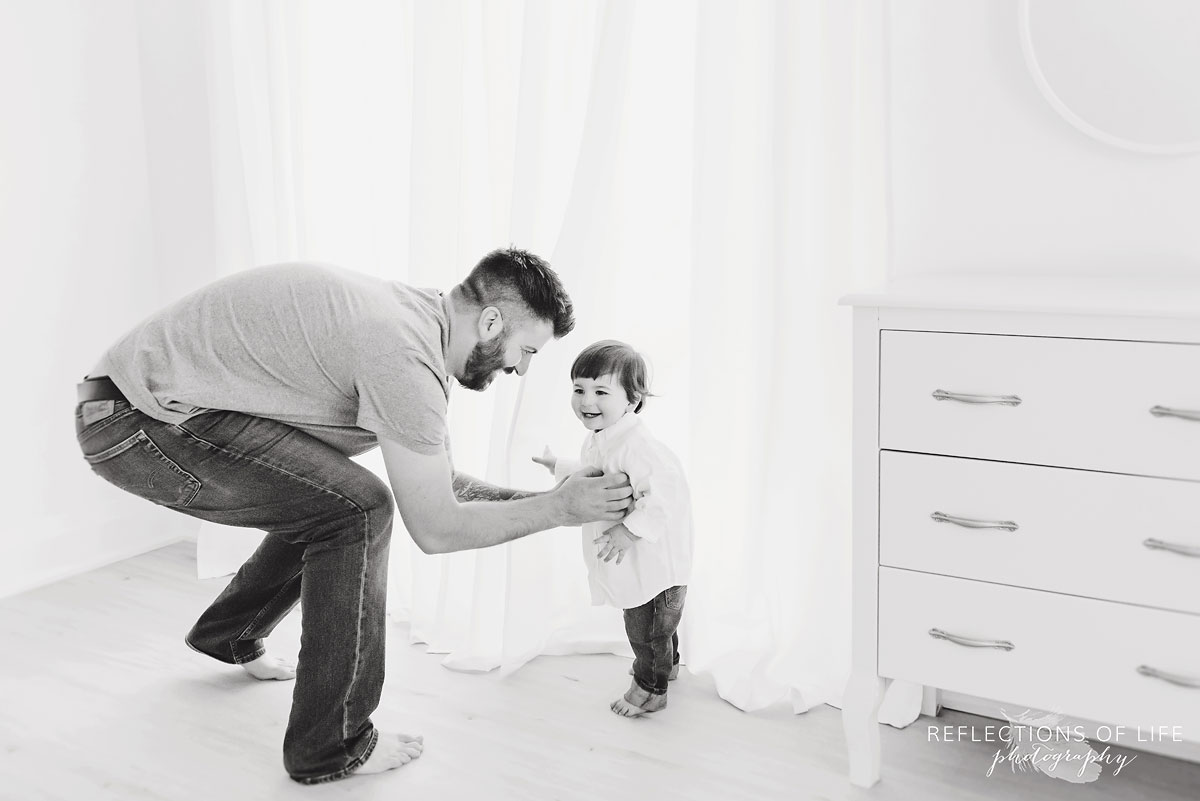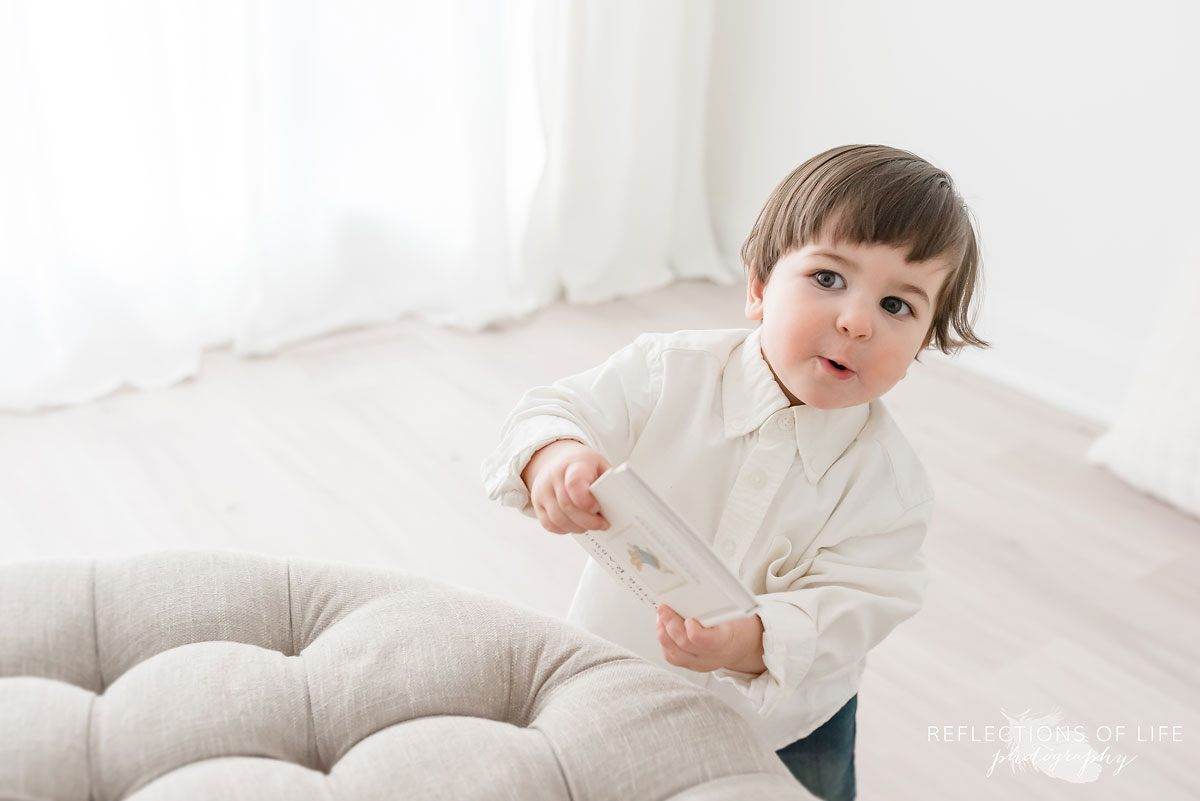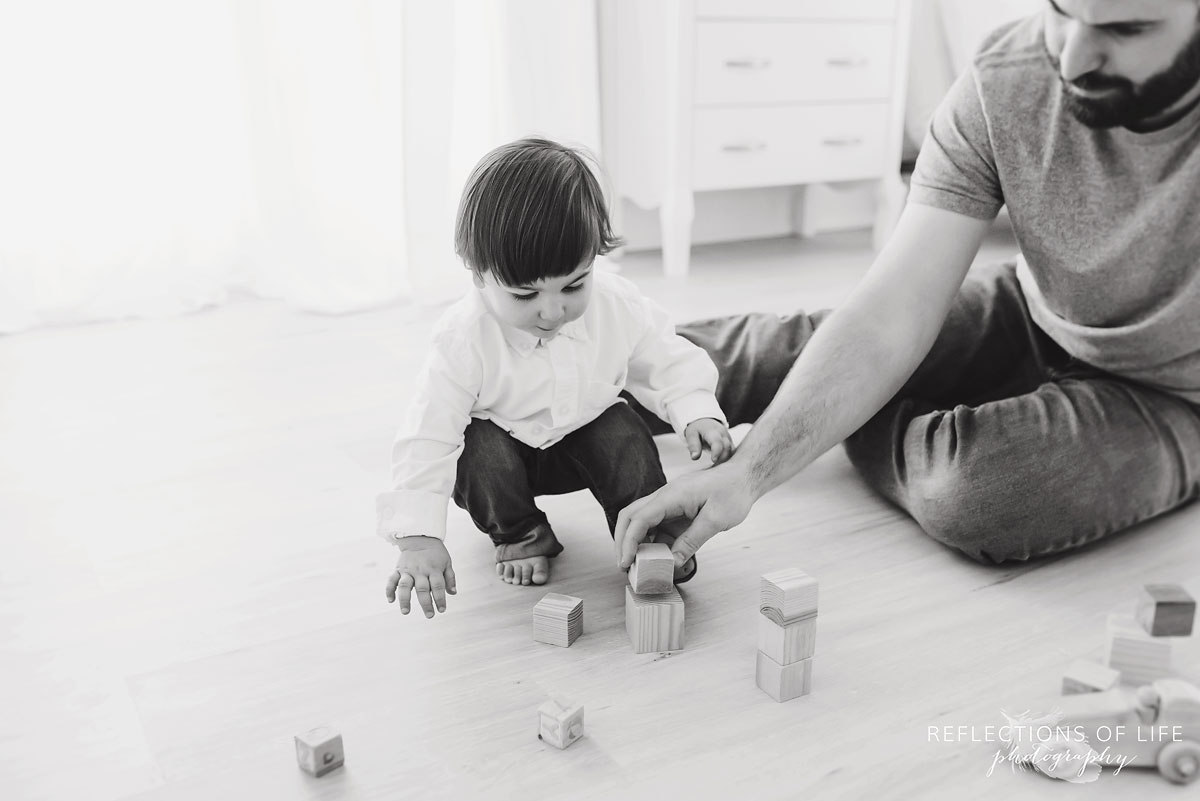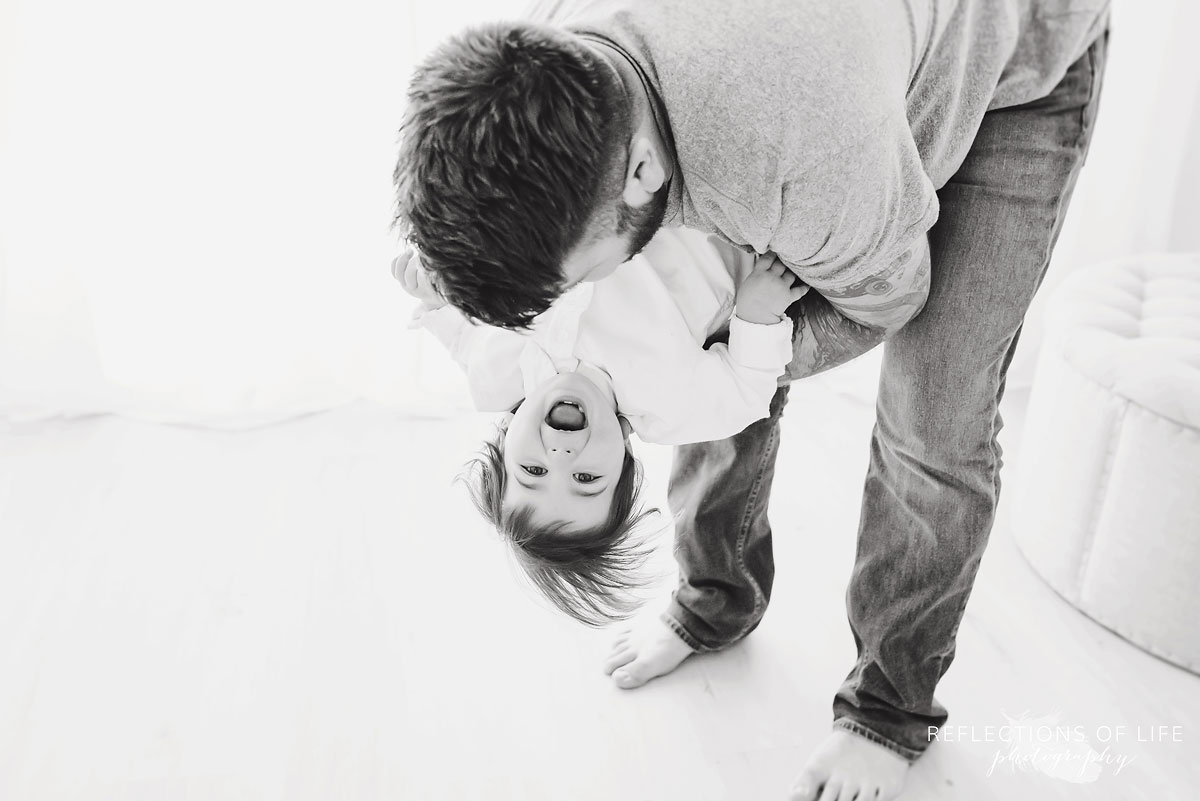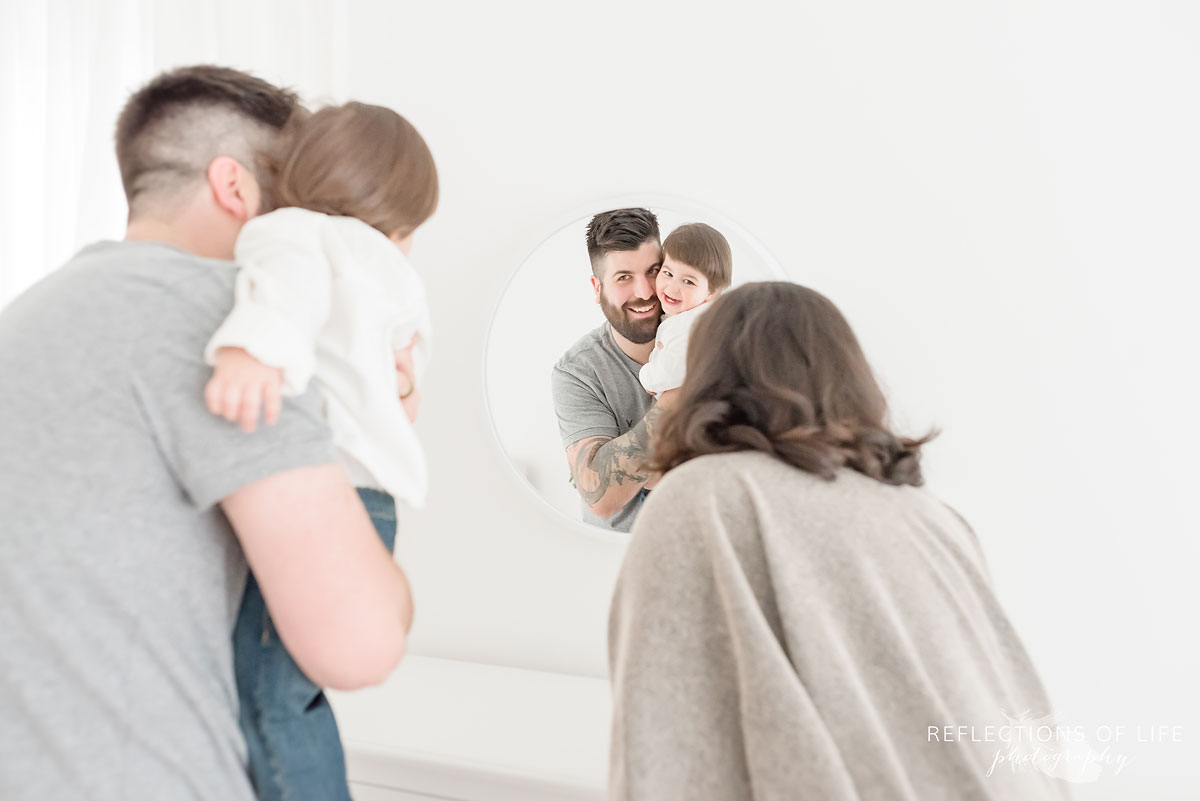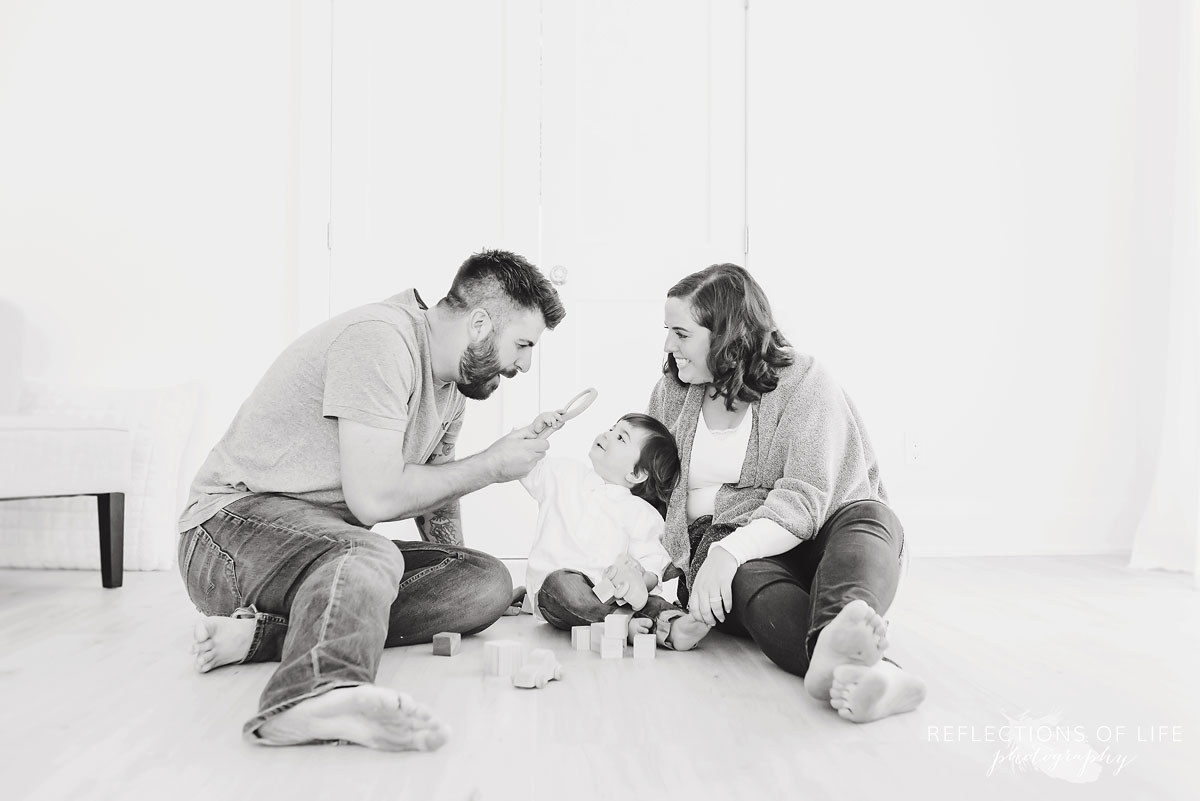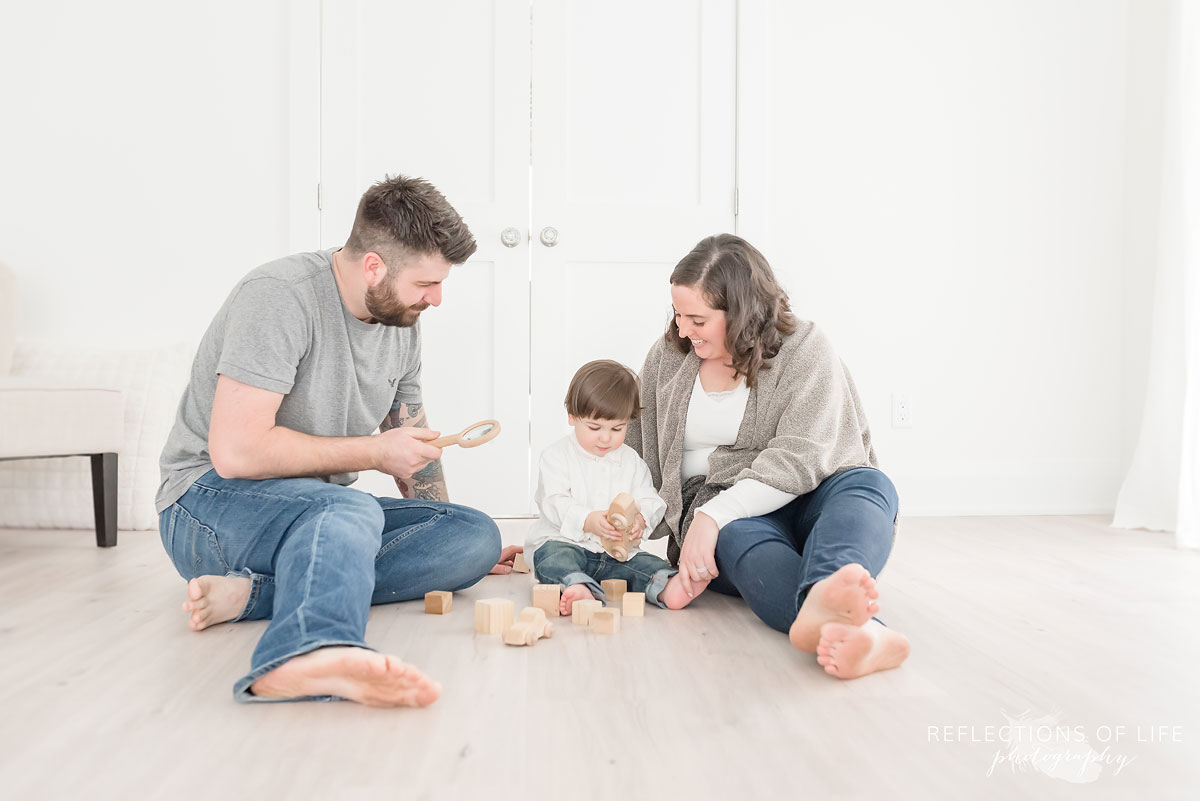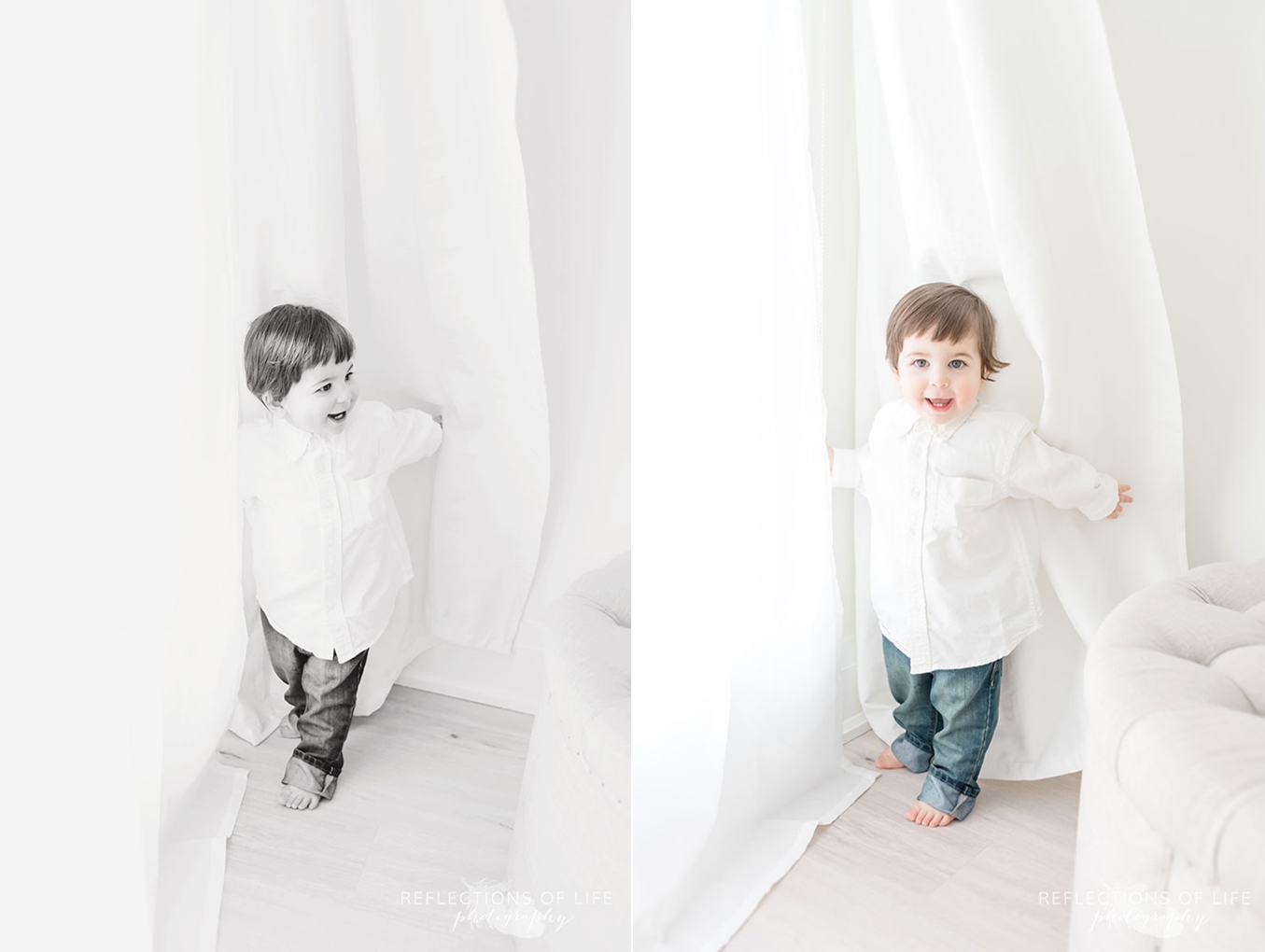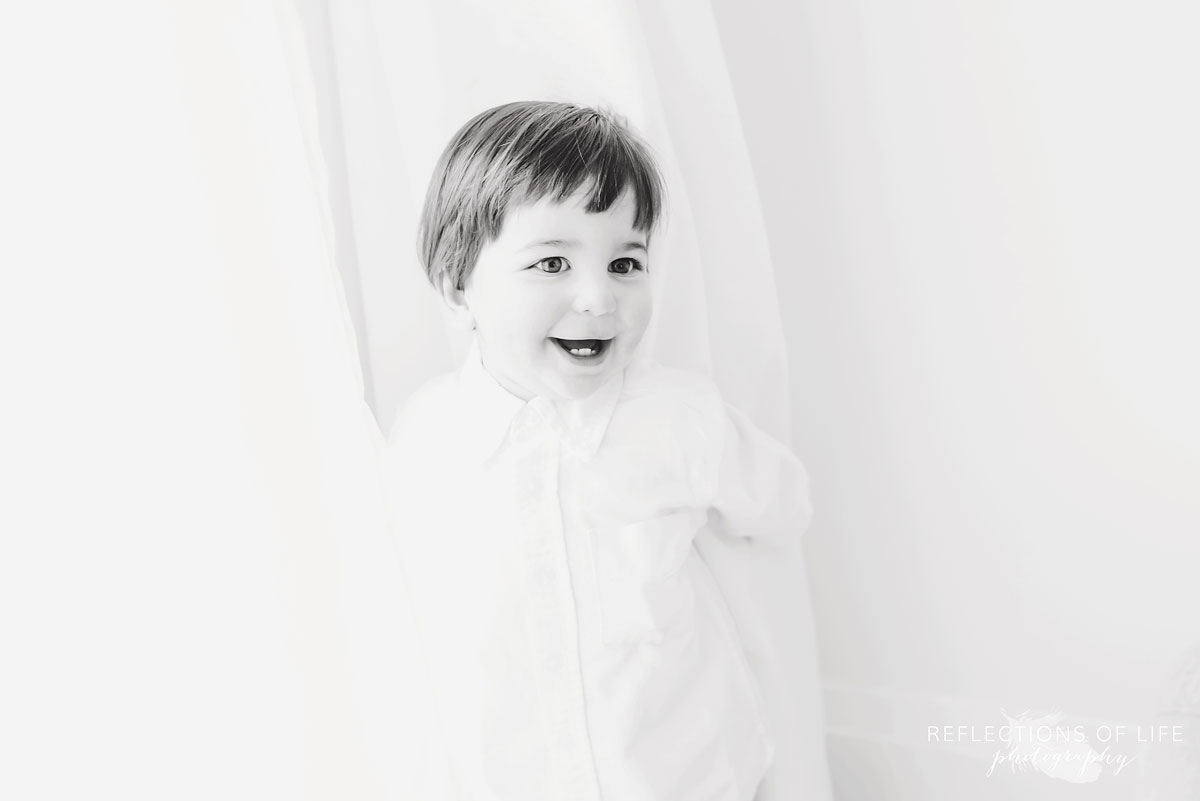 Their Family Album Design
Hi there, I'm Karen Byker from Grimsby, Ontario, Canada. I'm obsessed with newborn baby cheeks, giggling kids and fancy flavoured tea.
I'm a mother of four that understands the overwhelm of the every day, but I have found the beauty in it, and have learned how to embrace it. I believe we should be able to enjoy this life we chose.
I've been a professional photographer since 2005. I've helped hundreds of mamas to slow down, pause and use photography as a reminder to take a breath.
I'd love to talk with you about documenting the beauty through your chaos. Let's chat!