The Importance of Being IN Your Photographs
The Importance of Being IN Your Photographs
Having yourself in your photographs is super important, but there's a difference between being in them and being present in them. Are you in your family photographs just for the sake of having your face seen? Or are you truly IN them? Are you witnessing every perfect interaction between siblings, smiling at how your children talk to you with their hands and taking a mental note of just how miraculously beautiful the sunset is behind you? Believe me, these are the moments worth being present for.
More often than not, one person in the family will take a picture of everyone else, and therefore not be in it themselves. I recommend to start practicing with a self-timer or get your family portraits taken by a professional photographer (like me!) so that each and every beautiful face is included.

When you look back at family photos, you don't want to think to yourself, "Oh remember when we got our pictures taken together?" You want the images to bring you right back to that wonderful experience you had. Perhaps your shoot was on the same day your youngest child learned how to walk, or when your husband told you all over again why you're so special.

The importance of capturing memories, being engaged, and being present will most likely not deteriorate anytime soon. This crazy, wonderful life of ours flies by before we even know it, but if you have some amazing family photographs that you are truly IN, well I think those are the ones worth holding on to.

Now that you understand how essential it is that you are present within your photos, I encourage you to book a family shoot with me right now! :)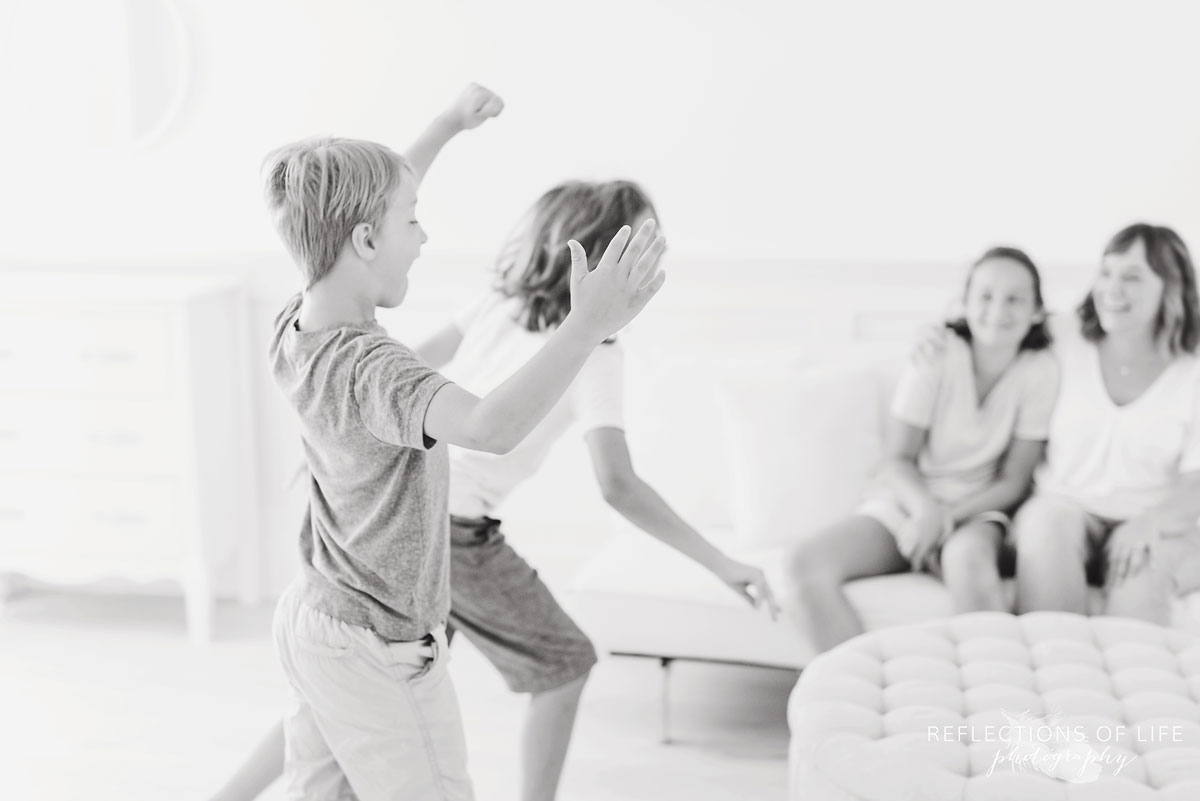 Hi there, I'm Karen Byker from the Niagara region in Ontario, Canada. I'm obsessed with newborn baby yawns, giggling kids and fancy flavoured tea.
I'm a mother of four that understands the overwhelm of the every day, but I've learned how to embrace and enjoy the beauty of it. I believe we should be able to enjoy this life we chose.
I've been an active photographer since 2005. I've helped hundreds of mamas to slow down, pause and use photography as a reminder to take a breath.
I'd love to talk with you about capturing the beauty through your chaos. Let's chat!