The Powerful Way Children See The World
There is something powerful about the way children see the world.
Sometimes if you lean into their perspective, you can feel their fearlessness, like the world is something to be explored, never to be afraid of. You can feel the energy of their bravery and their wonder, that they're just hungry to know more and see more and hear more and feel more.
And it is like at some point, we closed up to that because maybe we got afraid or maybe something hurt more than we ever wanted it to, that it seemed easier to let go of the bravery and wonder in order to stay safe.
But I am convinced that there is treasure waiting in the bravery and wonder.
That if we would get brave with the desires in our hearts and if we would get bold about the questions we have about life, that we would experience a life that is richer and filled to the brim with meaning.
That even if for a moment, we could let go of our fear, we would see that the world is not an enemy, it is a treasure map waiting to be found out.
Waiting to be found out by those who dare to go there.
About This Family Session
We were all a little concerned about the weather on this cold November day, but the portraits we created were 100% worth it. We started off on the path near the beach here in Grimsby, Ontario, Canada and continued down to the water. Ethan loved looking at all the different shapes and sizes of rocks. I think his favourite thing was being tossed into the air by his daddy!
Tracy and Brian are such caring parents, they're attentive and loving, always keeping a close eye on little Ethan to make sure he's safe and comfortable. I can't wait to watch all of his little teeth come in and see him grow even taller! You'll find Ethan's previous newborn session here.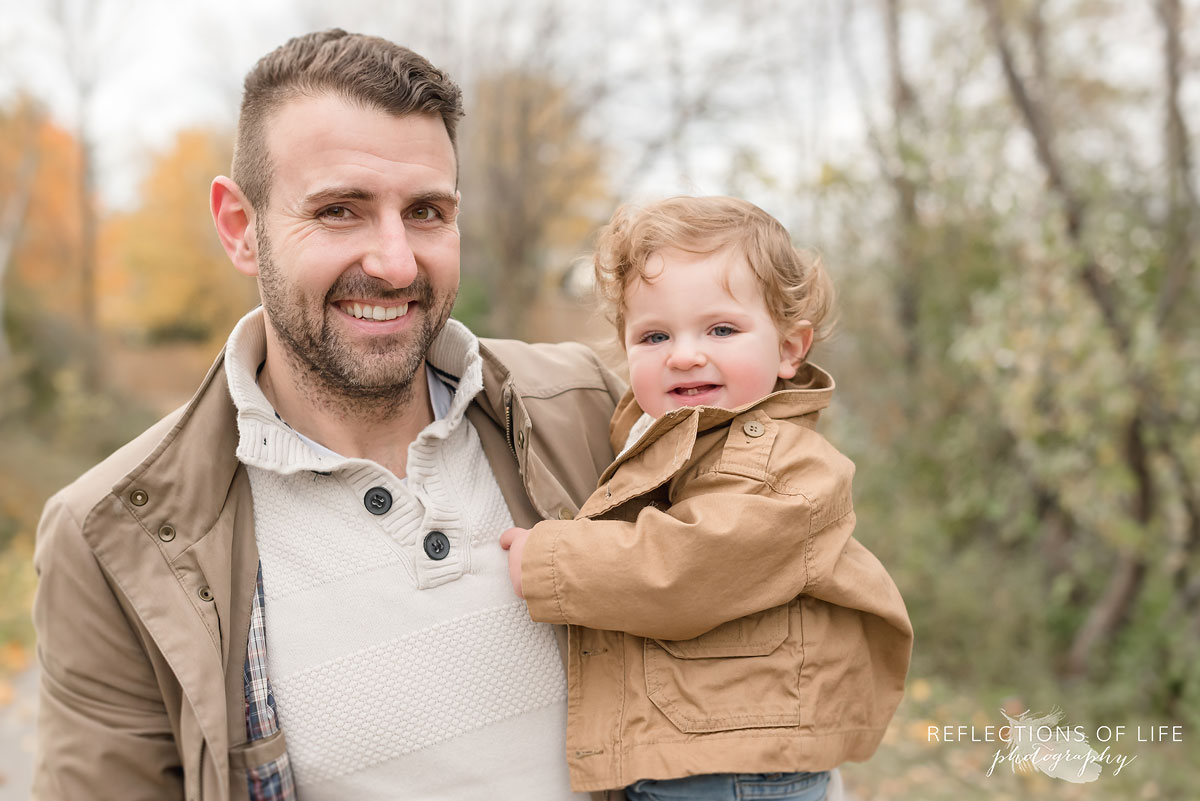 Their Family Album Design
Tracy's Testimonial
My husband and I were blown away by Karen's artistic abilities. She is a kind woman who gets excited about creating beautiful and artistic photos of your family. She knows how to create a warm and inviting atmosphere for your session(s). We used her services for our newborn and one year family photos and we highly recommend her for yours! - Tracy Villeseche
Hi there, I'm Karen Byker from the Niagara region, in Ontario, Canada. I'm obsessed with newborn baby yawns, giggling kids and fancy flavoured tea.
I'm a mother of four that understands the overwhelm of the every day, but I've learned how to embrace and enjoy the beauty of it. I believe we should be able to enjoy this life we chose.
I have been a professional photographer since 2005. I've helped hundreds of mamas to slow down, pause and use photography as a reminder to take a breath.
I would love to talk with you about documenting the beauty through your chaos. Let's chat!