Your Eyes Tell Me A Story
A Letter From Mama To Baby
"Your eyes tell me a story and I hope mine tell you one back too. Baby, sometimes I look at your eyes and simply know exactly what you need whereas other times, it is almost as if I can hear you asking me a question. There are moments when I look inside your eyes and I wish I could hear what you're thinking about because I know it must be great. Then sometimes there are others where your gaze pierces my heart and baby, I remember that I could never love you less and wonder if it is possible to love you more than I already do.
And I hope as you look back at me, my eyes say something to you too. I hope my eyes are filled with unwavering love for you and that when you look at me, you feel as if your heart is being hugged. I hope that my eyes remind you of security and strength and that when you're with me, you can always be safe. I hope that my eyes bring you joy and belonging and that you'll always have a place with me. I hope that my eyes tell you a story of love and of family.
Wherever we are, whoever we are with, whatever we are doing -- when our eyes meet, we hold this between us."
About This Newborn Session
Introducing little Evangeline. She was three weeks old the day of her newborn session, but wouldn't sleep a wink for us. I didn't mind a bit. Just look at those wide eyes! Eve is the newest member of A Star Is Born, a newborn photography program that I run with the West Lincoln Memorial Hospital here in Grimsby, Ontario.
Her mama Angela wasn't planning on being photographed, but was easy to convenience. She's wearing one of the pretty lace dresses from the studio wardrobe. I'm so glad she chose to take part. These images are so important for our little ones, and for us. xo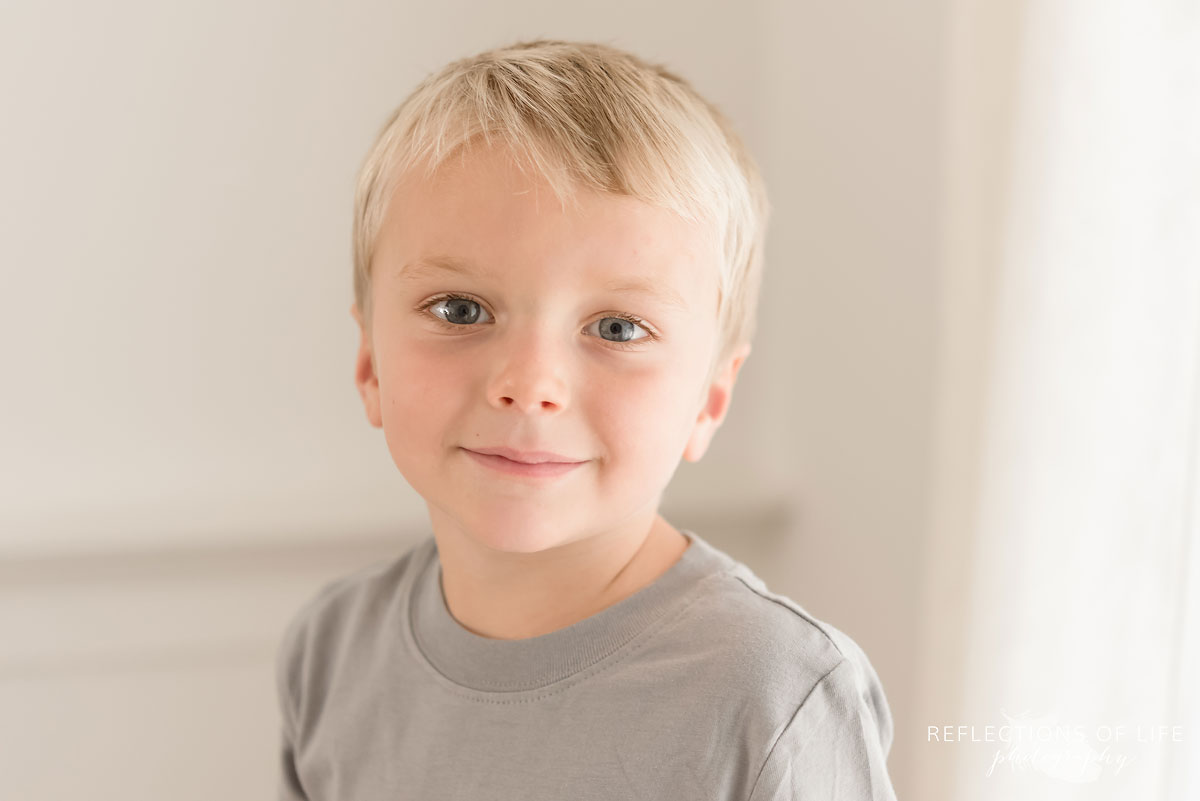 NEWBORN CLIENT TESTIMONIAL
"Karen is so welcoming, calming and thorough in the way that she works with children and adults alike. I have now enjoyed two newborn sessions with her and can say I absolutely am in love with the precious images she has taken of our growing family. Her kind and encouraging personality and cozy studio make for such a relaxing atmosphere. I would highly recommend her lovely business!" - Angela Puddicombe