It's Always Been Your Eyes
Beautiful girl, it's always been your eyes
The first time I saw your eyes, I was in love. They laid you upon my chest and your eyes met with my own and they pierced my soul. You were the gift that had been growing inside of me. You were the gift whose kicks I felt against my own belly. You were the gift of the life that I had been dreaming about all these months. You were the gift that God gave me.
Your eyes taught me that life is a gift.
When you started to discover the world, you had this wide-eyed look. You were taking every single thing in. Every colour. Every movement. It was as if everything was a mystery to be explored, to jump on in abandoned and see what this life was really made for. In a single moment, you could be full of delight and in another, you could be apprehensive. But your hunger to know is what I found incredibly contagious.
Your eyes taught me that life is an adventure.
There were moments when you were upset or when life had been hard that day. Moments when I knew that if I could just get your eyes to look at my own, you'd know you were okay. Sometimes I found that we simply just needed to look at one another in the eyes. Even just a glimpse, even just a glance and we'd both know. We're here. We're okay. You know, there are so many people who never look each other in the eyes? Baby, they don't. Never stop looking people in the eyes, beautiful.
Your eyes taught me that life is about connection.
And in all the ways to come. The way your eyes will undoubtedly light up when you talk about something you love. The way your eyes will meet when you fall head-over-heels for that special someone. The way your eyes will cry tears over heartbreak and loss. The way your eyes will scan a room for those ones who you will come to know as family.
Your eyes reveal the most about you. And do you know what I see inside of you over and over and over again?
Love.
About This Family Studio Session
This is Hannah's second session with me here at Reflections of Life. You'll find her gorgeous newborn images here. She's the sweetest little girl you'll ever meet. She's calm and gentle, but still full of wonder, energy and amazement at the little things.
She really does take after both of her parents, Leslie and Jeff. They're both there to guide her, teach her and care for her every day. She's in wonderful hands. xo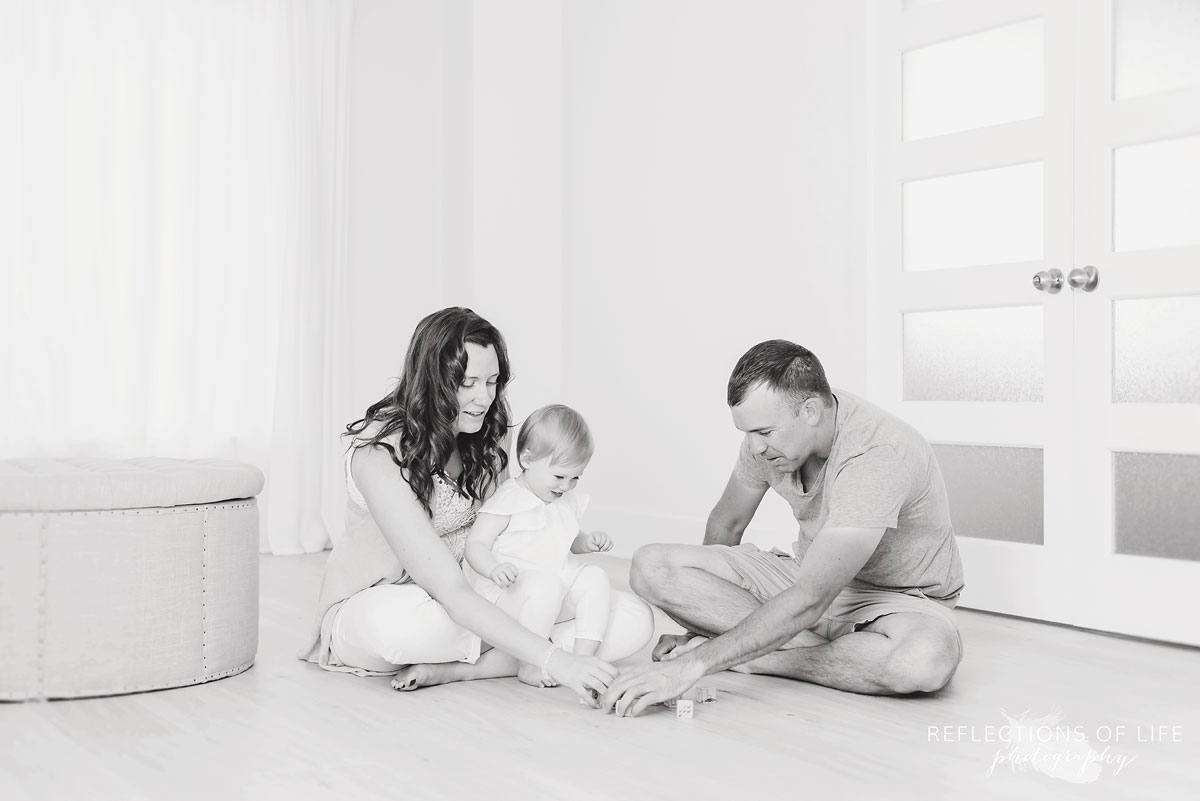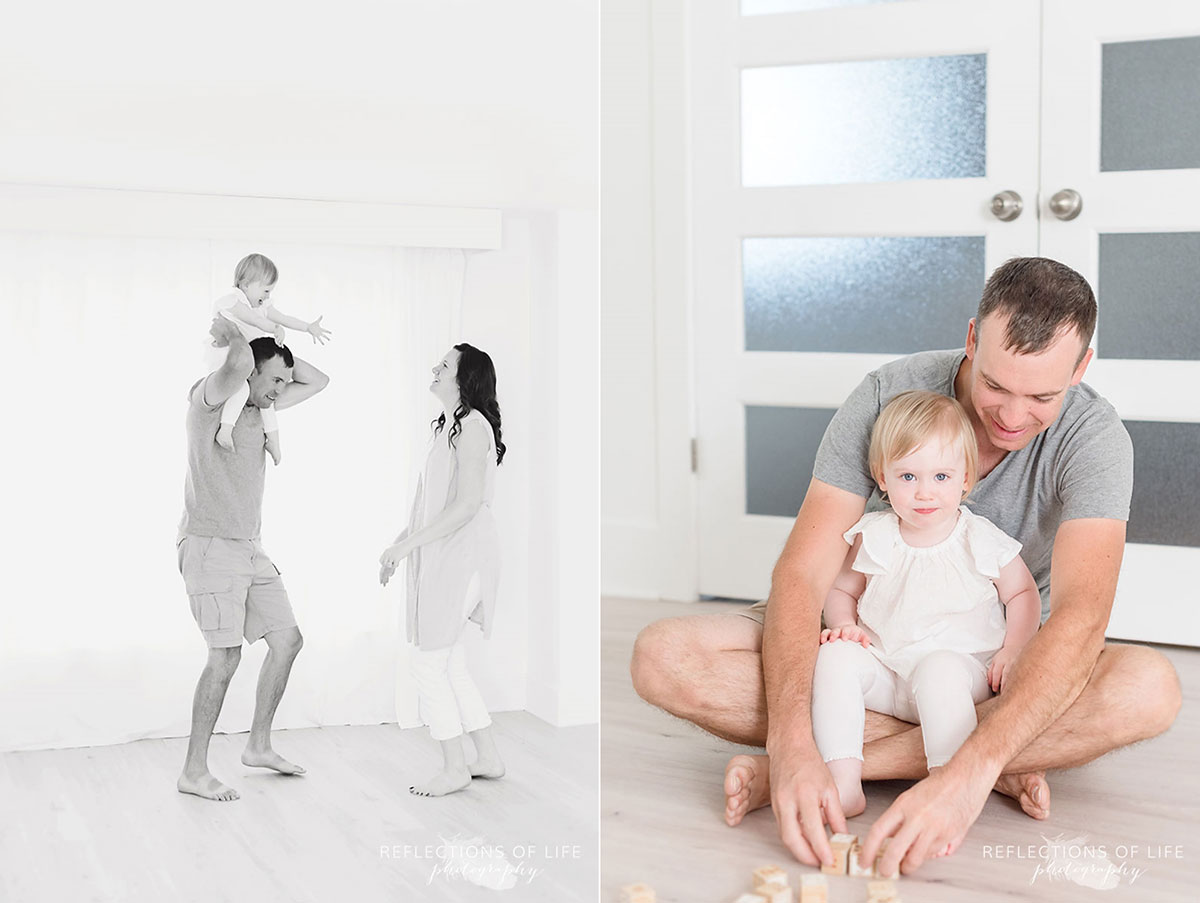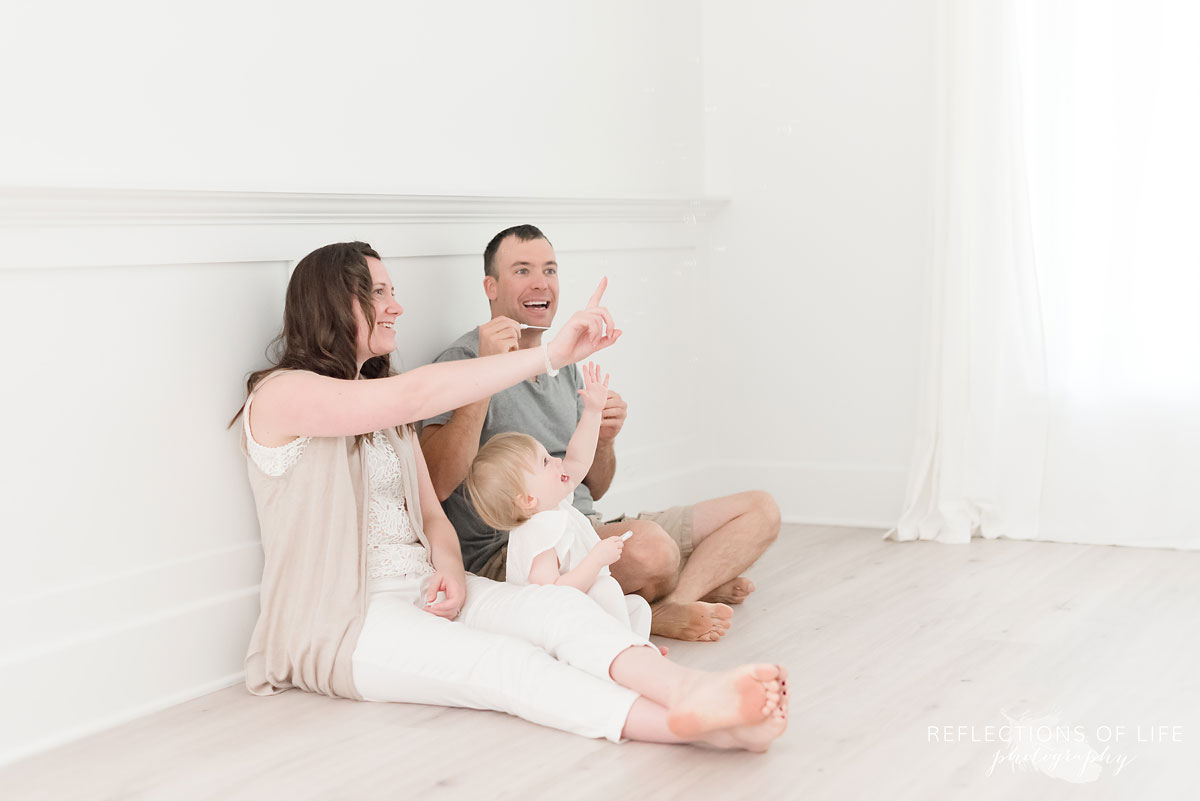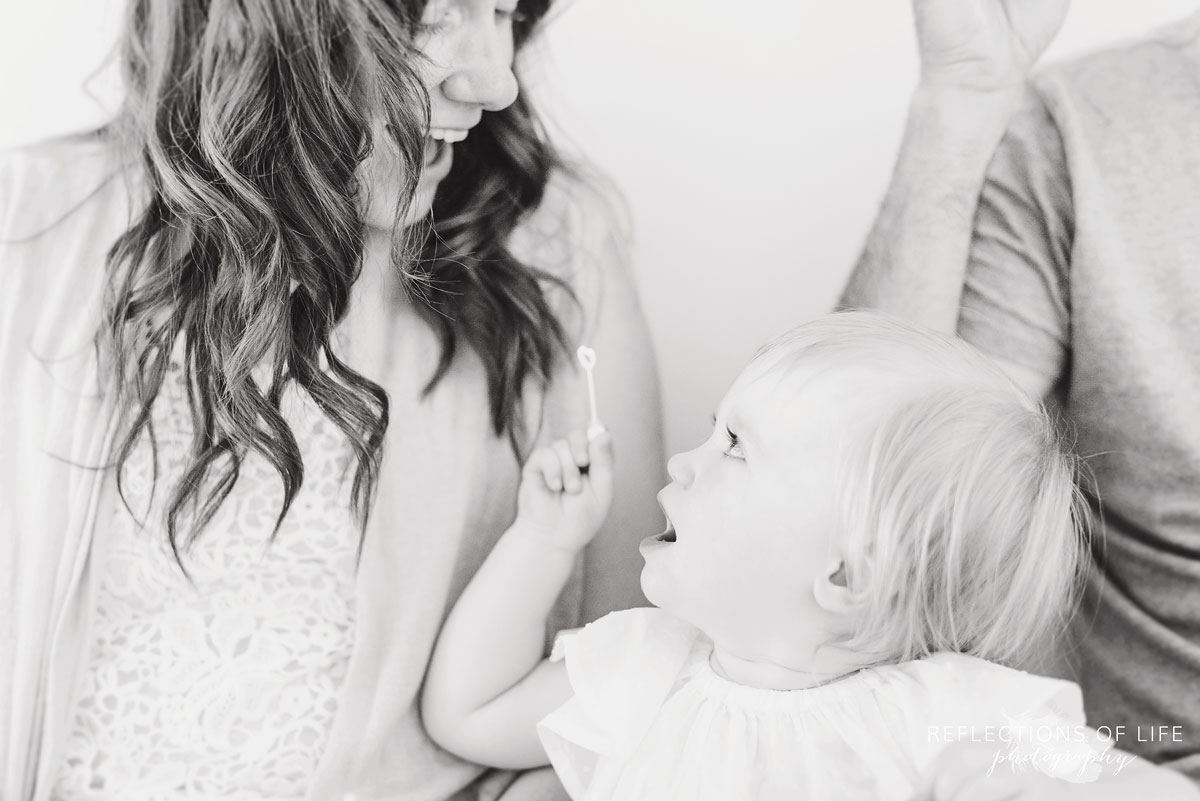 Client Testimonial
"We LOVED our experience with Karen! We have had photos taken by Karen twice and have looked forward to visiting her in her beautiful, light, airy and inviting studio.
She is warm, welcoming, wonderful with our little one, attentive to details (big and small), and very, very talented. She had lots of great suggestions to make our family session comfortable, relaxed and memorable from beginning to end. Her photography is beautiful, natural, and timeless. We look forward to her photographing our family as we grow!" - Leslie Mullaly
Hannah's Beautiful Album Design
Hi there, I'm Karen Byker from Grimsby, Ontario, Canada. I'm obsessed with newborn baby yawns, giggling kids and fancy flavoured tea.
I'm a mother that understands the overwhelm of the every day because I have four of my own, but I've learned how to embrace and enjoy the beauty of it. I believe we should be able to enjoy this life we chose.
I've been a professional photographer since 2005. I've helped hundreds of mamas to slow down, pause and use photography as a reminder to take a breath.
I would love to talk with you about documenting the beauty through your chaos. Let's chat!